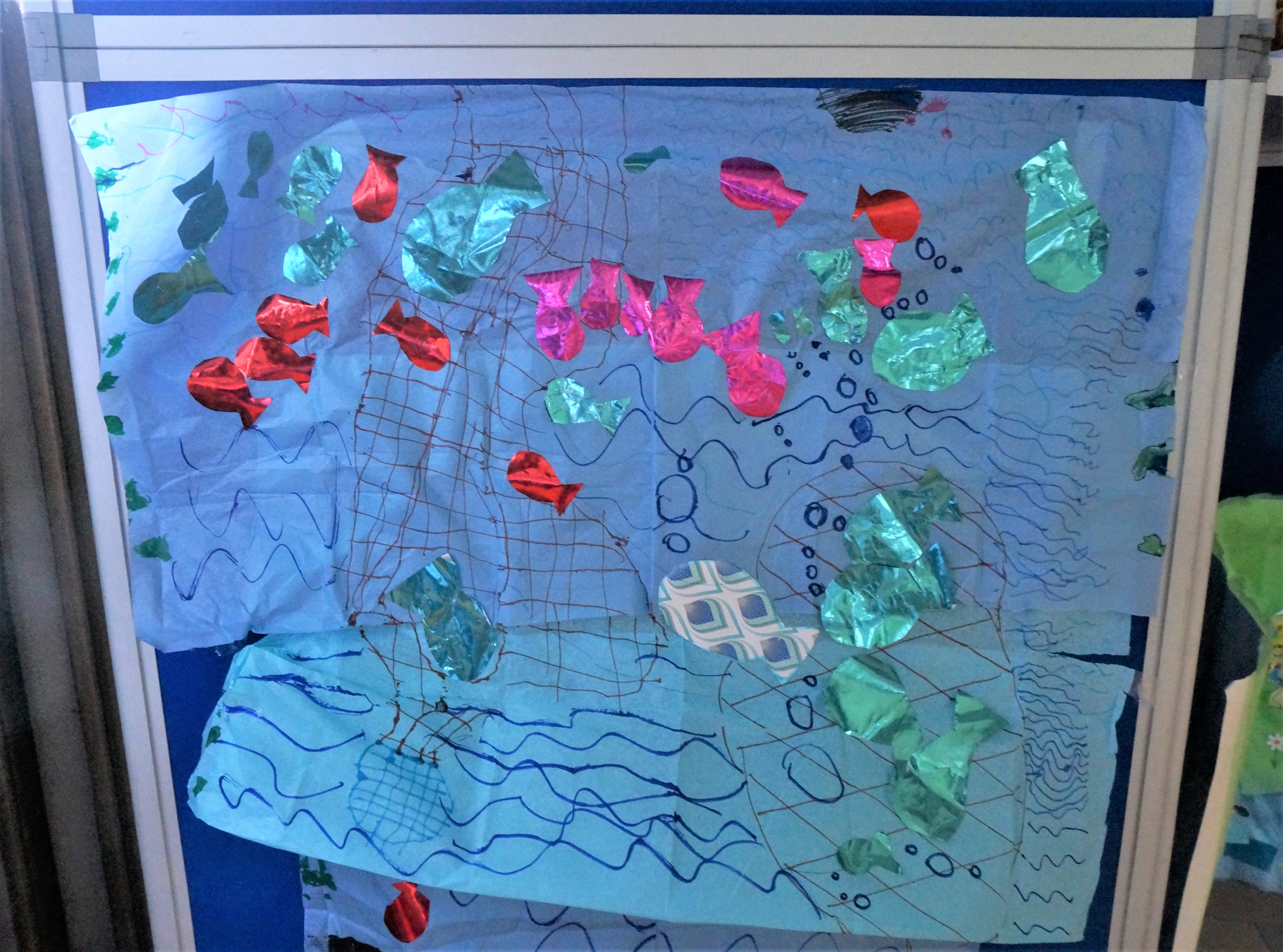 The children's net of fish on display in St Mary's Church after their work on it to illustrate part of the story in John chapter 21 last Sunday

---
Last Sunday, the Gospel for the day included the catch of 153 fish in one cast of the net by the fishermen disciples, having returned from Jerusalem to Galilee and decided to go out fishing. We know the story. They fished and the caught noting, until Jesus directed them to where they should cast the net.
Jesus had used the analogy of fishing to catching people before, and it is likely that he is returning to the theme here.
Today, 10th May, is the day in the year 602 when Comgall, one of the greatest of Irish saints, is said to have died, after a staggeringly influential ministry.  In Celebrating the Saints we read:
Comgall was the founder and first abbot of Bangor Abbey.  It is said to have been the largest monastery in Ireland with as many as three thousand monks in the community at one time.  Comgall visited Columba in Iona and worked closely with him in spreading the Gospel.... Counselling, as well as instruction was an important part of the training.  To Comgall is attributed the saying, 'A man without a soul-friend is a body without a head.'
Surely, a man ahead of his times, and a reminder to us all that those who are close to us as soul-friends are as Peter was to the other disciples; as he was instructed by Jesus to: "feed my lambs"; "tend my sheep"; "feed my sheep".
John Mann