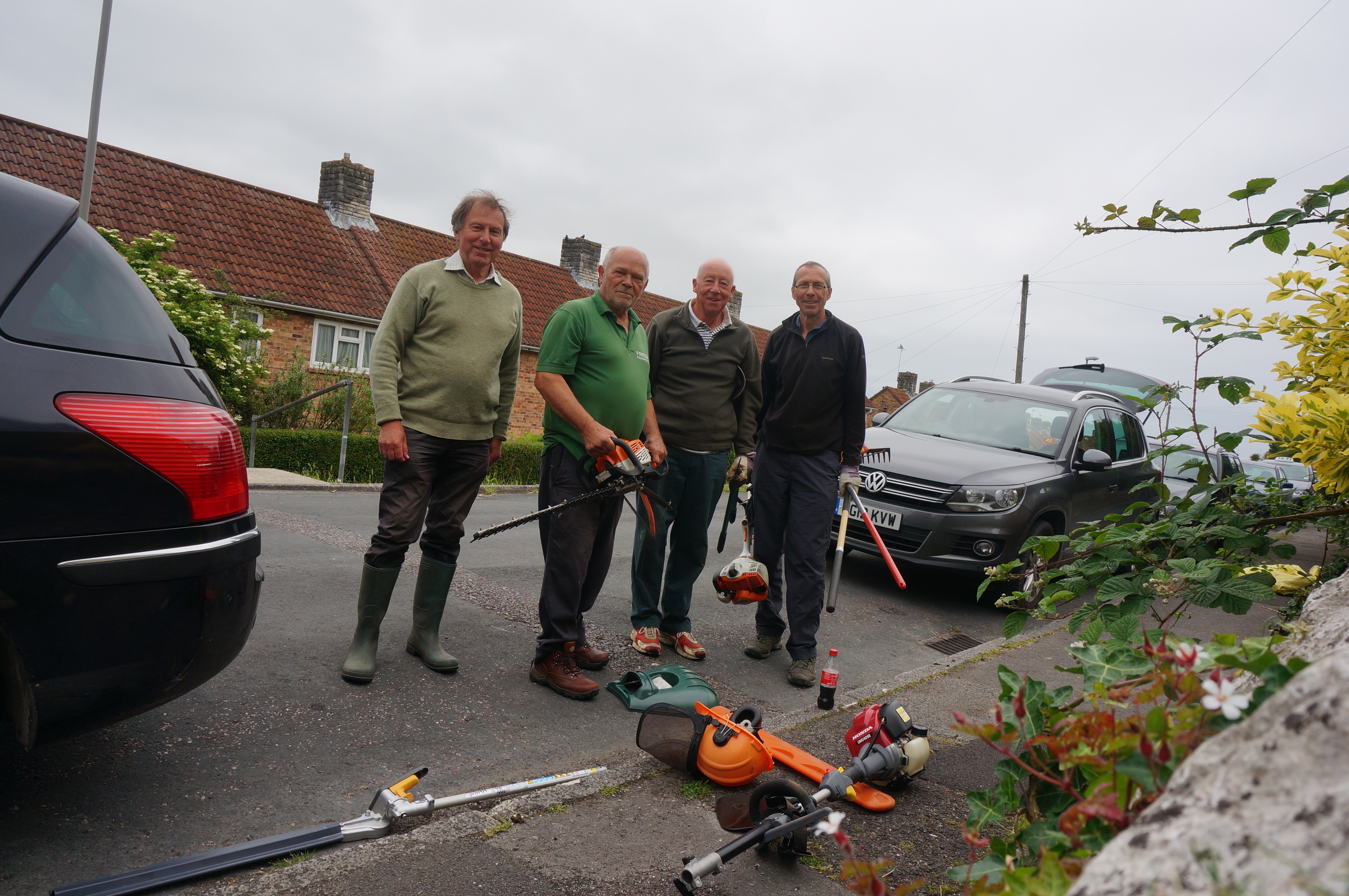 ---
The men's gardening group, organised by Andrew Fleming (its reputation goes before it!) met earlier today to undertake a the clearing of some undergrowth in what had been a "gardener's garden" some years ago, but due to frailty was now badly overgrown; noxious weeds hiding gems from the past. So it was a matter of rediscovering steps and pots, imagining neat rows of veg and fruit, releasing roses and a hydrangea that had disappeared under a mass of grass, brambles and nettles.
It called for four fit men with plenty of energy and strength, instead it was done by four men with various aches and pains but with first class equipment - except for a brush with a loose handle - but we prayed first and attacked the job with enthusiasm and determination. The end product wouldn't have won a gold medal at Chelsea, but it was a start and we all enjoyed it - rounding off the morning with coffee and bacon baps.
Where next for such intrepid men……!
John Mann