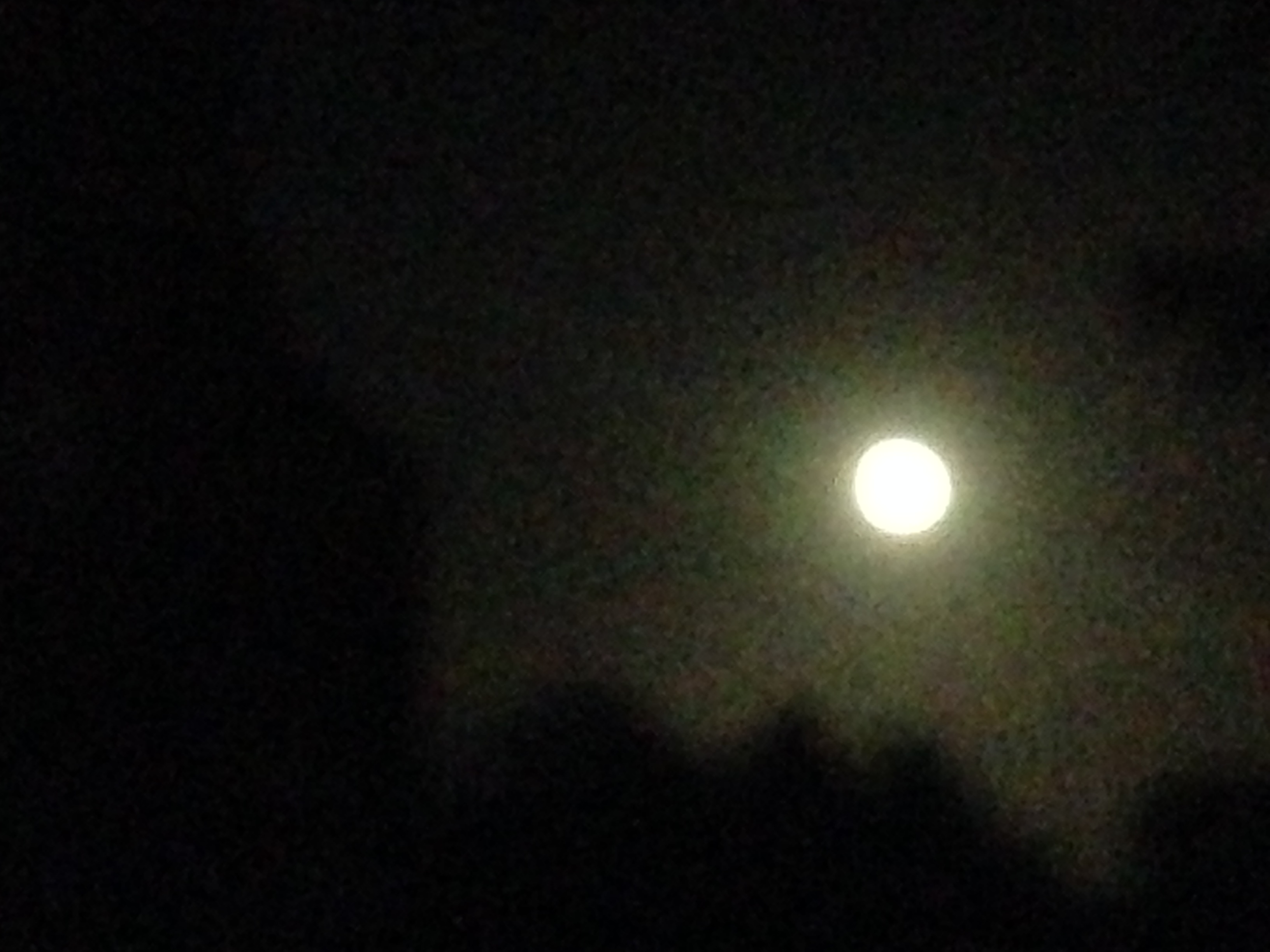 ---
Last night, driving over to Studland for a meeting, the weather had the feel of being on the change.  The forecast for today and the rest of the week is much more settled than what has been recently, and I snapped a quick photo on my phone of the moon in the darkness of the churchyard.
"Unease" is a word that springs to mind, as I speak to people in these extraordinary days.  We are planning for Advent and Christmas, not knowing what shape things will take when December arrives.  The concern for those in real need physically, mentally, emotionally, spiritually, is coupled with a degree of helplessness when it comes to tackling the major problems facing individuals and families.  But I am constantly encouraged by the desire to make a difference from those in Church and Community, that are determined to do what is possible and give a message of hope and reassurance.  
I have also been reminded that there are people who are financially, at least, better off in lockdown days than normally.  Expenses are reduced and travel to meetings etc. replaced by on-line get-togethers, that cost little or nothing.  Families, in many cases, are benefitting from having everyone at home, with meals together and commuting time eliminated.  So not all is pressure and difficulty.  However, the real risks and fears around the threat of Covid-19 remain paramount, and our daily prayers and hopes, our gifts of time and money too, make the approach to Christmas full of desire to see the pain and suffering of others eased - and the finding of joy, even in the midst of depression, like that bright shining moon in the darkness.   And, today, we shall see the sun!
John Mann