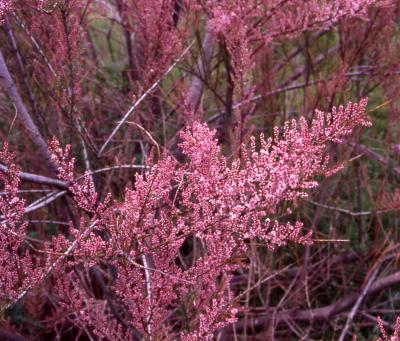 ---
Three young adults, two women and a man, dressed in well-worn Durlston Country Park sweatshirts, were raking up the thick thatch of dead grass and cutting back new growth of low-growing gorse, and had a bonfire going well, in the early afternoon sunshine yesterday.  This level area is a carpet of wild flowers from the springtime right through until the autumn die-back.  We have seen cowslips and orchids, milkwort and knapweed and many, many more, and now thoughts turn to them again, as the pleasant task of giving them the best conditions for next year is handed to young people, who, God-willing, may enjoy them for many decades to come.  We chatted to them, smiling and exuding happiness, as if the world had no cares.  How restorative.  How important.
A few years ago there was a trend in thought, it is still with us really, to talk of the "Edgelands".  In other words, those parts of our environment that are largely ignored, because they are hard to get at, or unrecognised as important. Such may be said for many a thing that either takes extreme patience and much time to complete, though with little apparent visible result, or routine tasks that give us a sense of satisfaction but produce nothing.  Exploring these things may make us value the intrinsically non-productive elements of our own lives, which nonetheless endue us with a sense of well-being.  The lockdown has been revealing, and whilst some people's mental health has been severely negatively affected, for others there have been positives and they are glowing.  
Dwelling on the raking up of dead grass on a headland over the sea, for the benefit of something unseen now but will have its effect later, gave me the thought of looking to the edges of things on our way, walking home.  We came via Anvil Point and along the much-used cliff path to Durlston Castle.  There were many fewer people here than a day or two ago, as we expected, but it is a track that is familiar to many of us.  It is lined along much of the way at the castle end by the feathery foliage of tamarisk, that sea-side planting that can bear the salt laden winds through its whip-like branches.  Here and there, at the extremes of its twigs there were still a few of its pale pink blossoms remaining.
Tamarisk has been planted all over the place, and is a Biblical plant too. In Genesis 21:33, Abraham is recorded to have "planted a tamarisk at Beer-sheba". He had built a well there, earlier. We also hear of it in 1 Samuel 22: 6, as Saul sits, spear in hand, contemplating the news that David had been found.  A planting for marking an event or a person; a tree for shelter and thought; a bush that sits on the edge, and can in numbers form a boundary hard to cross and a source of protection.  It is a tree of note.
So the fire burned for the young workers up at Durlston yesterday.  I should imagine, judging by the pleasant bonfire smoke, that they went home ready to get the smell of it out of their hair and clothes, unlike Shadrach, Meshach and Abednego, who this Morning at Morning Prayer emerged from Nebuchadnezzar's fiery furnace untouched, and, not only were they unharmed, "no smell of fire had come upon them".  It's a great story!
John Mann