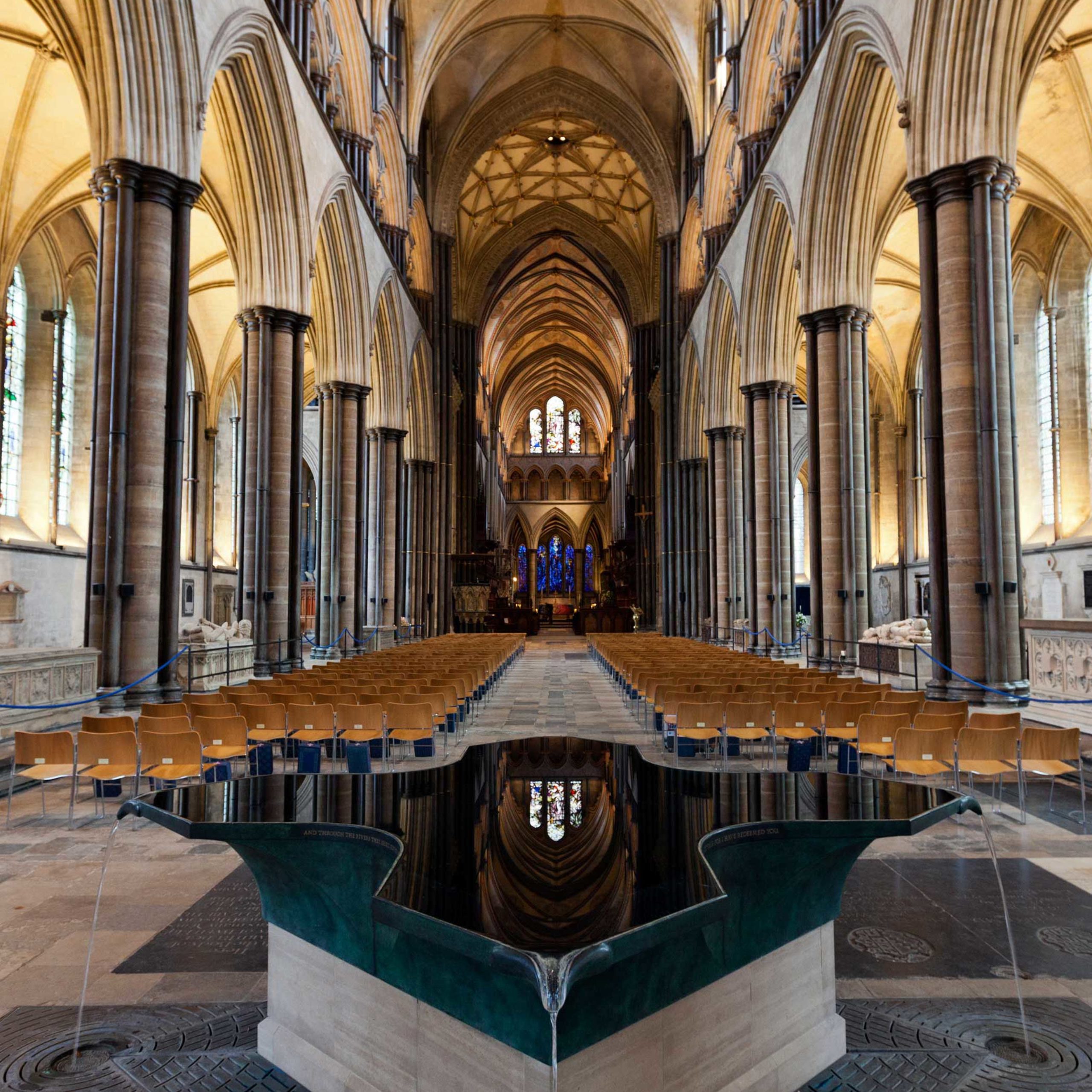 Salisbury Cathedral, the venue for the RSCM Celebration that included the award ceremony for new Fellows and Associates of the Royal School of Church Music and the granting of other certificates.

---
Having just come back from Salisbury to witness Simon Lole be made an Associate of the Royal School of Church Music, with members of the choir and congregation of St Mary's Swanage, we will tomorrow move from the excitement of that event to Harvest Festival and the "Come and Sing" Choral Evensong with guest director, Hugh Morris.
All in all it is a festival of music this weekend as well as a festival of harvest thanksgiving.  The hymns, anthems and prayers tomorrow should blend the two things, as choir and congregation celebrate together the praise of God who has created a world of such beauty, whilst acknowledging our thankfulness, and our need to support those whose share of this world's goodness has been spoiled, or taken by others; and to work to repair the damage that humanity continues to inflict on this wonderful earth, which is our home.
John Mann