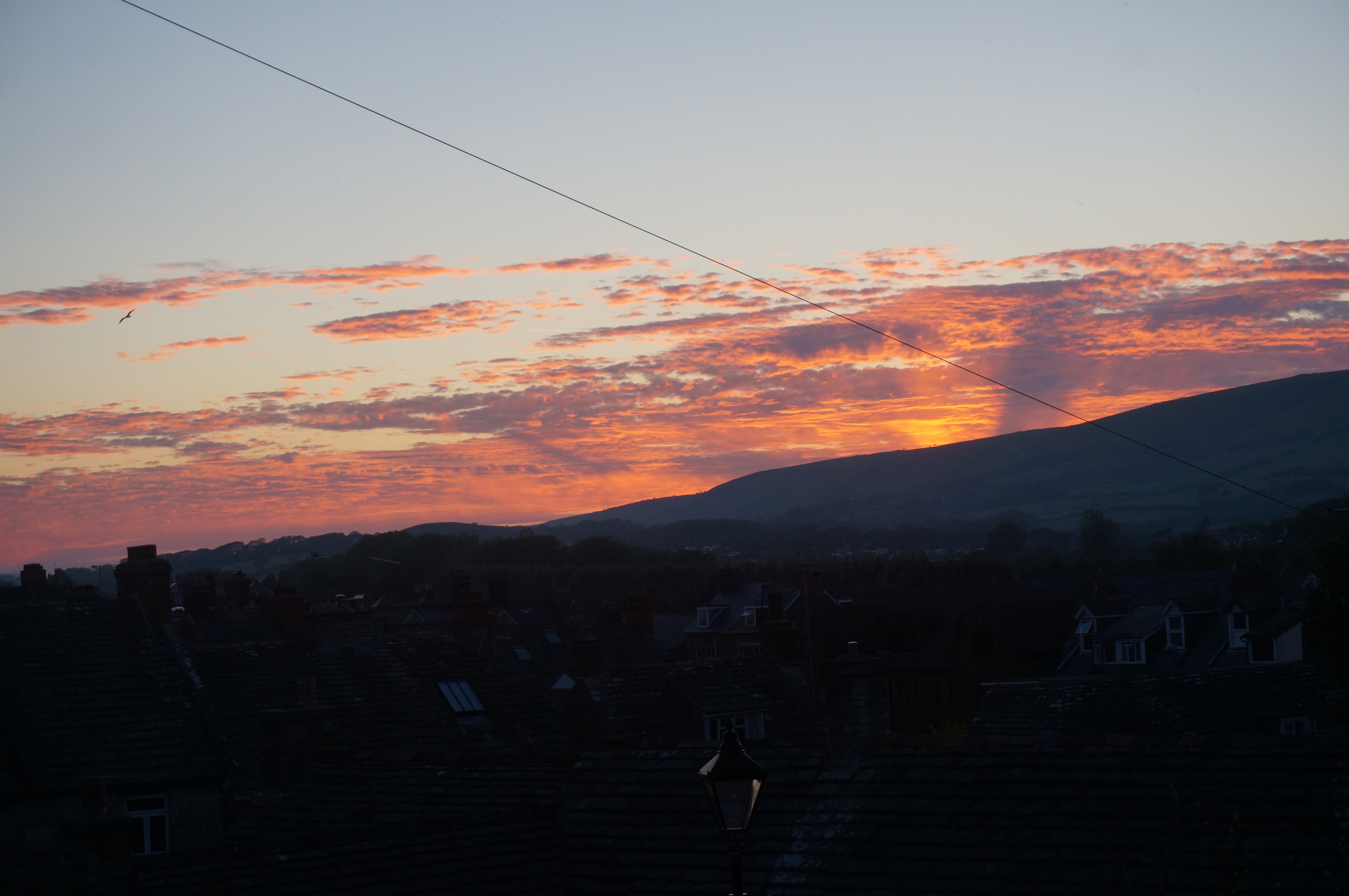 ---
"You sent down a gracious rain, O God", is a line from this morning's psalm (Psalm 68*) with its inner meaning of refreshing the lives of his people when they are weary.  With a wet day ahead it is a suitable verse for thought as the ground soaks up the rain rather than being just spotted with an odd drop or two, as has been the case in the past couple of days.
It has been a strange week weather-wise, with heavy afternoons and a couple of evenings of spectacular sunsets, so, between rain and sun we have had plenty to contend with in the garden.  Reflecting on one of my walk-about moments during the day, I am encouraged by the quality of the roses this year.  We have a beautiful mid-eighteenth century rose variety called Celestial that is opening at the moment.  Covered in buds it will be amazing next week.  It is pale pink and has a gorgeous scent.  Our rambling rector is at its best and the perfume fills that corner of the garden where we often sit, though it will need a good hacking back once it has flowered.
Elsewhere, our sweet peas are beginning to bloom too.  This year I am using some old varieties in places.  I am never quite sure about them, to be honest.  Their value is extolled for their scent, which is fine, but the smallness of the flowers makes them less spectacular, so I am all for the modern varieties - provided that the scent hasn't been bred out.  Hollyhocks are looking hopeful, broad beans in good shape, raspberries promise a high yield, strawberries are recovering from looking very tired a few weeks ago, French and runner beans doing well now.  So the walk around continues: gooseberries not bad, rhubarb looks happy, white currants buried in weed, but thus protected from the birds, potatoes could do with digging, salad crops coming on….
Helen is responsible for the pots of flowers which line the steps to the front door and encircle the patio at the back.  They are looking fine already, with the fuchsias not really getting going yet - so real hopes there.  All in all, I think it is going to be a good gardening year - and the rain tippling down is gracious indeed.  Thank God.
John Mann
*Sorry, I wrote this early this morning before we met for Morning Prayer and I realise I have picked up tomorrow's psalm.  Today we read Psalm 51.  Never mind....