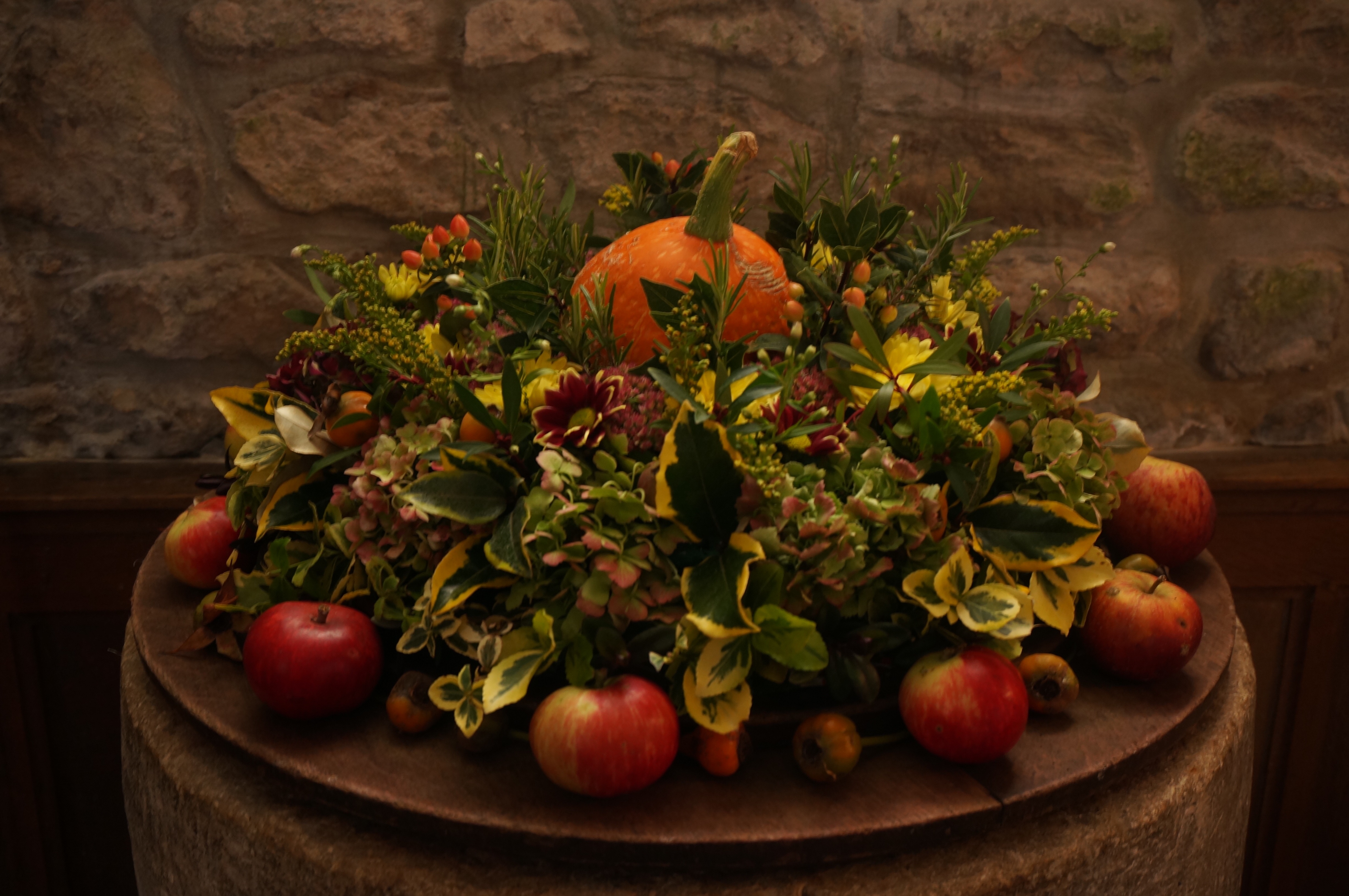 Harvest fruits and flowers

---
Tonight in Swanage Methodist Church PCC representatives of the four churches of the Swanage and Studland Team Ministry to prayerfully consider the team vision, and that of each individual church, as we look into the future.  This meeting has been scheduled for some time, as we attempt to achieve a good attendance across the two PCCs (Studland and Swanage are two parishes).
The Ven. Martin Webster, a retired archdeacon living near Salisbury, has offered to facilitate our discussions and help us formulate words and phrases that sum up what we are.  This may just be a starting point for further thought, but it could be that, though we go about things in different ways across the team, that we find common ground easy to share.  Whatever is the outcome, the effort is well worth making.  Margaret Williams is to speak to us on the subject of vision in a Bible Study early on in the evening, and we are grateful to both her and Martin for their help.
Earlier today, St Mark's Primary School held its harvest thanksgiving service in St Mary's Church, with a good congregation of parents, grandparents and friends supporting the children as they sang and read.  Everyone in the school took part, and the singing was excellent.  As the school prepares for half term holiday they can take great satisfaction, and highly-deserved credit, for a well prepared service that was enjoyed by all.
John Mann