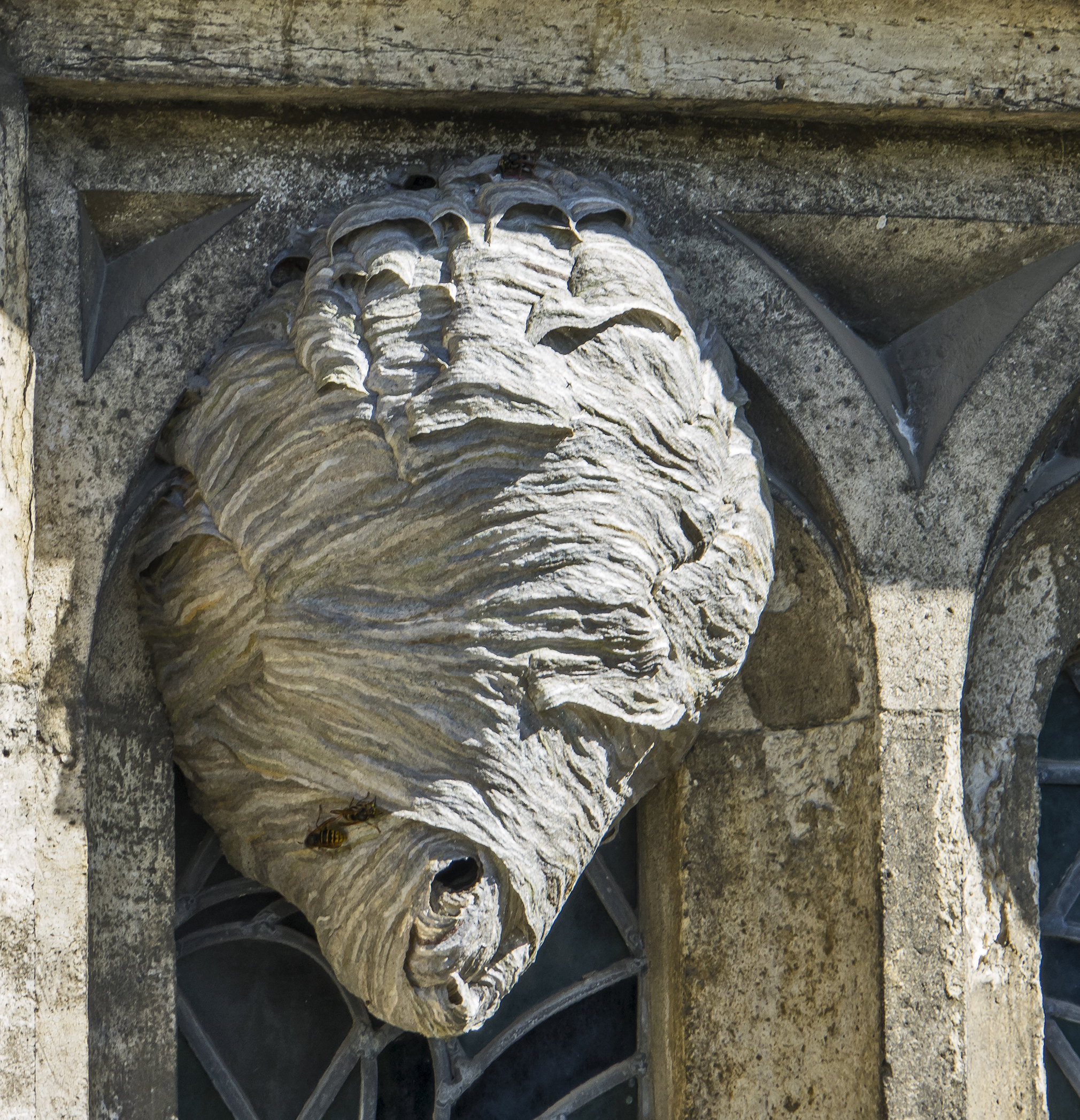 A very impressive construction hanging from the stonework of the Nativity window.

---
Walking past the Church early this morning, a scarlet and black flash of a tiger moth rose from one bush high into another, and added to our tally of interesting insects about St Mary's these days.  Less welcome was the discovery of a very large wasps' nest attached to the outside of the Nativity window on the south side of the nave.  That was dealt with by an expert yesterday, before we are faced with aggressive wasps, especially with the Fete just a few days away.
A third sighting of note has been the occasional appearance of the hummingbird hawk moth at our lavender bush in the rectory back garden.  Try as I may, I cannot get a decent photograph of it.  It moves quickly and often, and its wings beat incredibly rapidly.  But, it is such a wonderful sign of summer heat and sunshine, as they are drawn across the Channel and find their way not only along the south coast, but well into the north and west.  I expect that their invasion of Britain and Ireland 2019 is well underway!
John Mann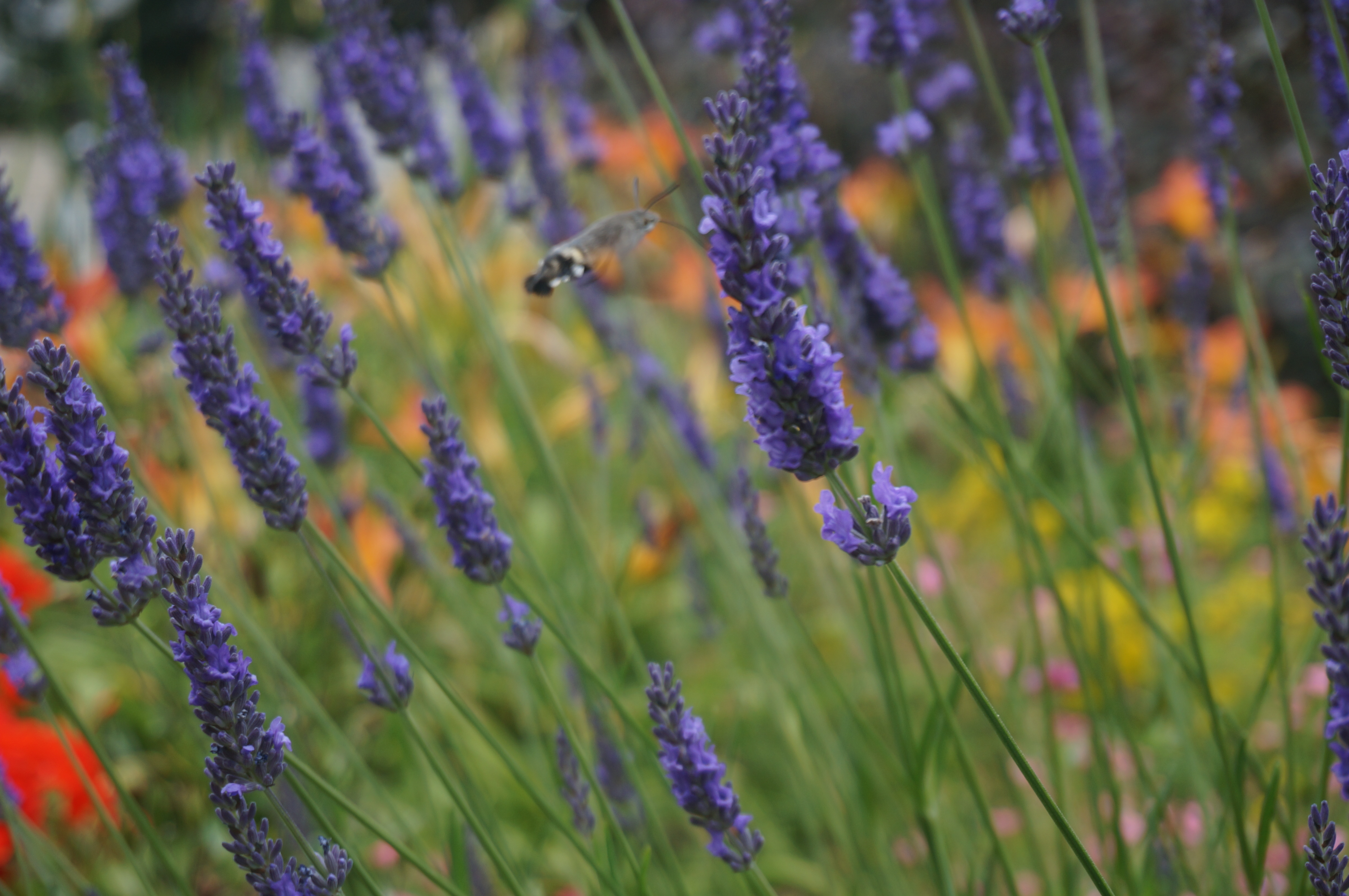 My best attempt at capturing the hummingbird hawk moth at our garden lavender.