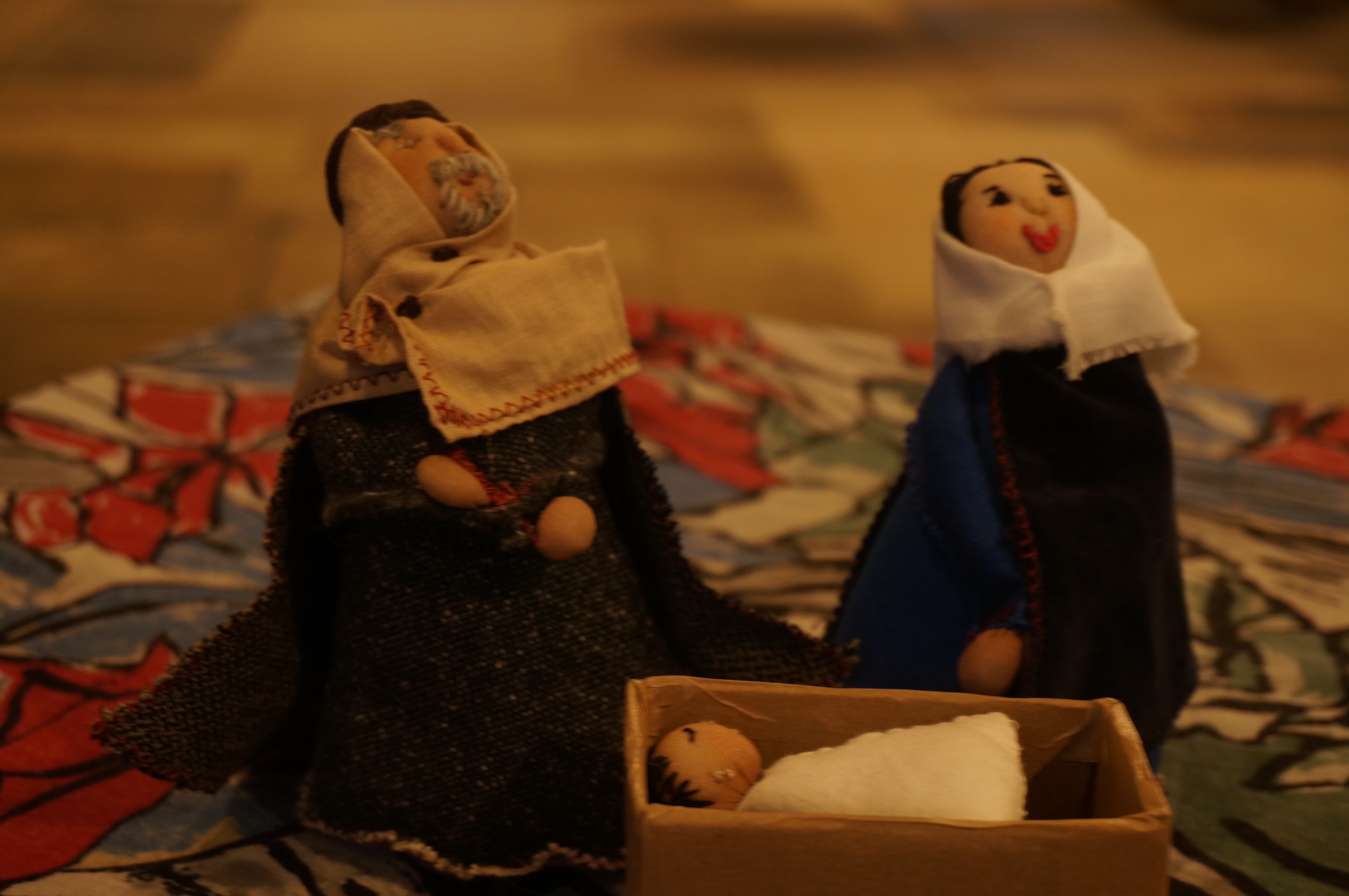 Mary, Joseph and the baby Jesus that are resting tonight somewhere in Swanage!

---
Last Saturday, in preparation for the beginning of Advent, children and their parents descended on St Mary's Church for a special session of Explore. They made Advent Calendars, cunningly designed from egg-boxes, made cards, and bit by bit built an Advent/Christmas frieze. It was good to see so many, and experience the excitement, that is never far from children's minds at this time of the year.
There is, after all, so much to look forward to with celebrations taking many different forms, whilst we all try to emphasise the giving and the receiving; sharing and supporting; finding and repeating what we have done before, whilst thinking of new ways to express old truths.
Liz Robert's beautifully created Nativity figures are circulating around Swanage as you read these words. One night in one house, another in someone else's. Photographed with a child here, and adult there, they are a reminder and a spur to action, as the Christmas story is retold in school and home and church.
Advent Calendars have four doors open now. We are reminded that the twenty-four pictures revealed are designed not so much to give us a foretaste, a daily incentive, a little bit of what we shall have fully later, but as a form of preparation that leads us on the pathway to the manager.
So, that means that each day should produce a thought. The picture may be the starting point of the thought, which might include offering something for someone else, undertaking some action, or speaking some word. It may be nothing of consequence, but important nonetheless, as each door opens and the season of Advent passes gradually by.
John Mann