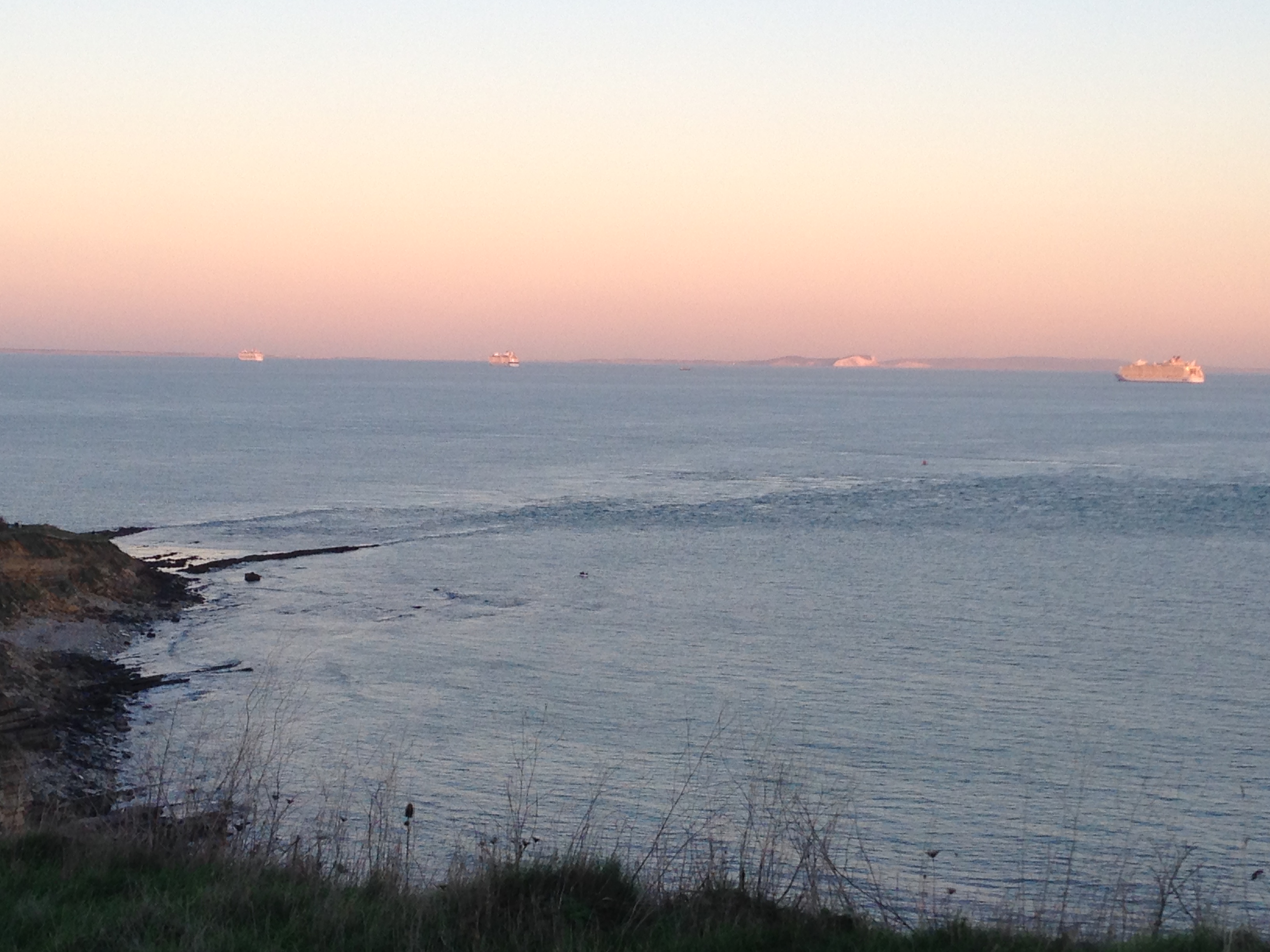 ---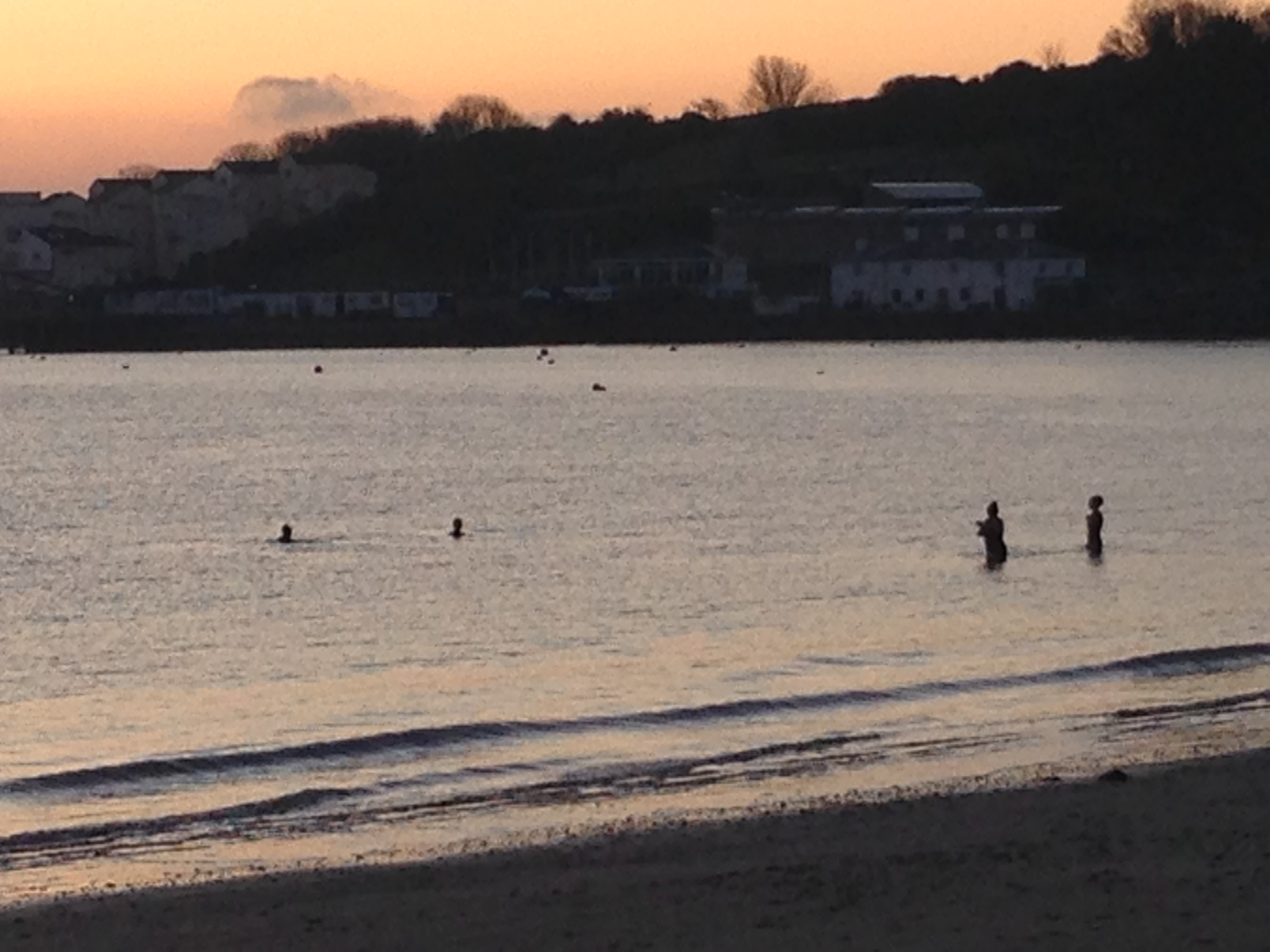 ---
As today we begin a new national lockdown, albeit less stringent than that in the Springtime, and we are faced with the suspension of all Church services, except funerals, for the next four weeks.  I know how disappointed many of us are, that Church services are banned, when we have worked so hard to make our Church attendance Covid-19 safe.  However, at the moment, it is just for four Sundays, and plans are being made for Advent and Christmas.  So, let us accept a mind-set that this is a mini-break rather than a longterm situation.
As the light was fading yesterday afternoon, Helen and I took a pre-lockdown walk to Peveril Point and saw how the last visitors were packing up and going, and the light was catching the cruise ships, idle in the water.  This morning at sunrise, well wrapped up (whilst at least six women were swimming in bathing costumes - no wetsuits in sight!) we walked to the water's edge and looked at the sun rising behind the pier.  The ebb and flow of life has its constants, as well as its new restrictions.  
I think that I shall go back to a blog a day for the next four weeks!
John Mann