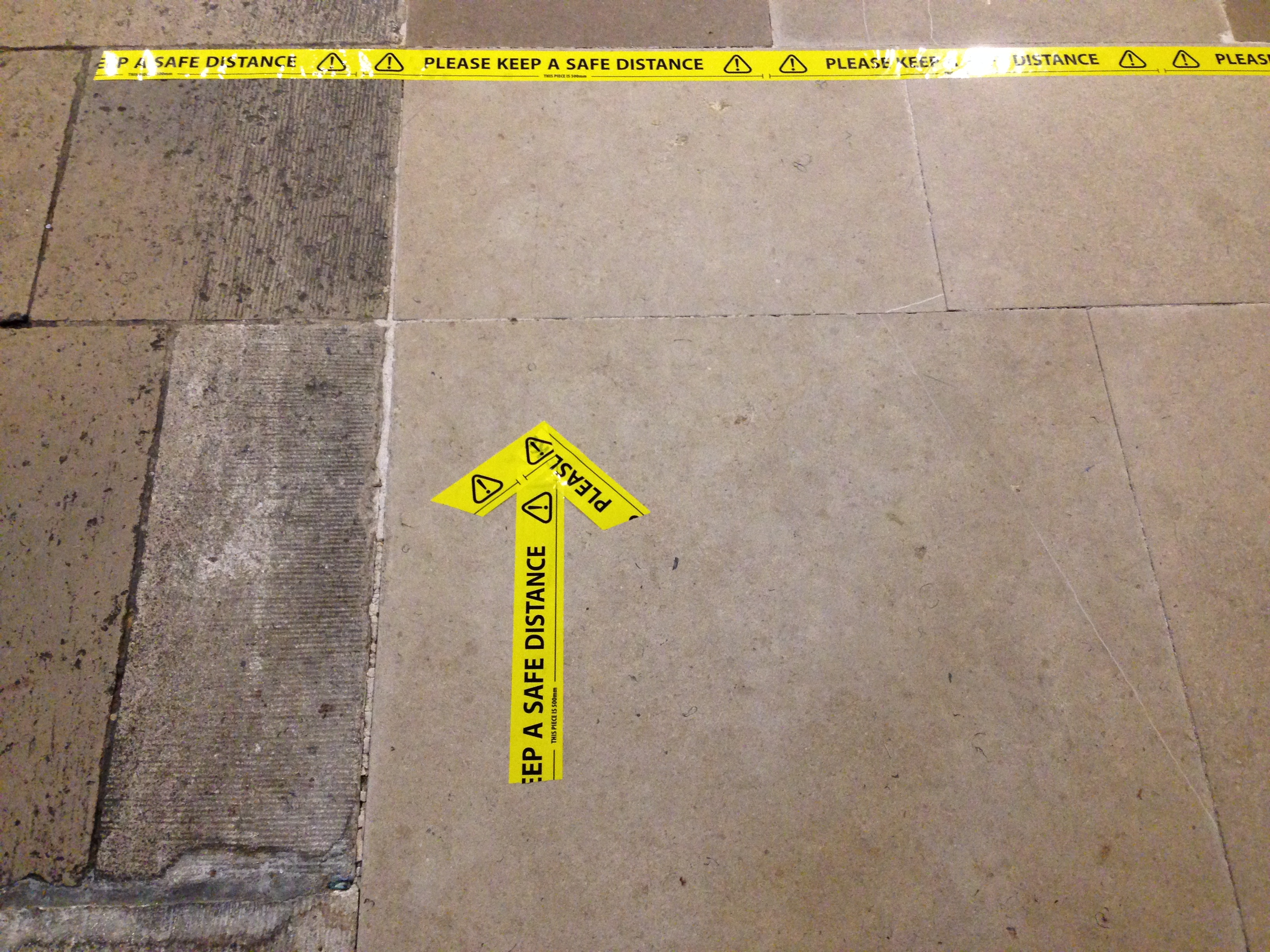 ---
As the number of Covid-19 infections rise in the country the need for care has never been greater.  So, tomorrow when attending Church at St Mary's if you wish to do so at 8.00 a.m. or 10.30 a.m., you will be asked to take extra special precautions.  By this we mean: insisting on hand sanitiser on both entering and leaving the building; ensuring that the two-metre social-distancing rule is scrupulously adhered to; and, a tightening of what we may have been poorer to observe before, DO NOT STAND AND TALK.  I know that it is unnatural not to do so, but we must come and go in our bubbles and not mix.  The Choir will no longer be present, the one-way system will be further insisted upon, and there should be no more than two people in the vestry at any one time.
With these precautions in place there is no reason to believe that our worship will be unsafe.  We shall be distanced in a building that has been carefully cleaned and prepared for us.  We may relax and quietly and reflectively say our prayers and read the Scriptures together.  A sense of oneness will still be present, and, when we share the peace with eyes and a gesture of the hands, we can feel the unity of what we do.  Holy Communion, received in one kind as always now, will be safely organised and carefully distributed, and we shall listen to the music of the hymns while we read the words and contemplate their meaning.  
We shall be fewer in number, of that I am quite certain, but while we can worship together let us continue to do so, while those that should and must stay in isolation and join us on-line, or read the liturgy from a printed copy, will be with us in spirit.
Wherever you may be, may God's blessing be upon you and all whom you love.
John Mann