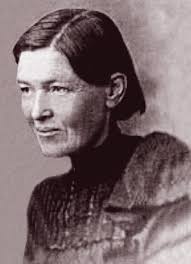 ---
One thing reminding us of another is a common enough experience.  Watching a programme on TV we will frequently ask ourselves, on seeing a particular actor appear, "What else is it he's in, that makes him so familiar?"  Some actors become so identified with a particular fictional character that it is hard for them to become someone else.
It works the other way round for authors too. I am part way through a 600 page biography of the novelist Barbara Pym, and the author is regularly demonstrating how Pym's actual acquaintances become characters in her books, especially those who have upset or disappointed her in some way.  She could weave their frailties, as she saw them, into her stories.
Memory is said to slip as we get older, and no doubt that is true, but surely part of the reason is simply that each day we add to our experiences and we have more thoughts to hold and references to keep in mind.  As we contemplate the saints of the Church in daily commemorations at Morning Prayer, we find the reaching back into Christian history very meaningful, with people such as Mary Slessor, whom we remember today, recalling days in industrial Scotland that are long gone; of deprivation, child labour, incredible resilience and the power of Christ to inspire human beings to great things - even from nothing.  
Mary Slessor's childhood experiences may not be common in this country today, though the struggle for a life in the face of poverty is certainly part of the 2020s in Britain, and shouldn't be, but across the world in poorer communities the realities are stark and dire, not helped by a global pandemic and climate change.  But the impact of even one really committed person is encouraging too, thinking of Mary Slessor's missionary work in Nigeria.  
Some years ago, in a former parish, there was a Slessor family, related to Mary Slessor.  At the time I knew nothing of her, but association brings interest and the name rings a bell with me every year at this time.  As thoughts are triggered even amongst those of us old enough to be forgetting things, searching for words and associations and names, recalling the past can be the pause in life that makes sense of matters that bother us, or remind us of values that need to be upheld.  
John Mann