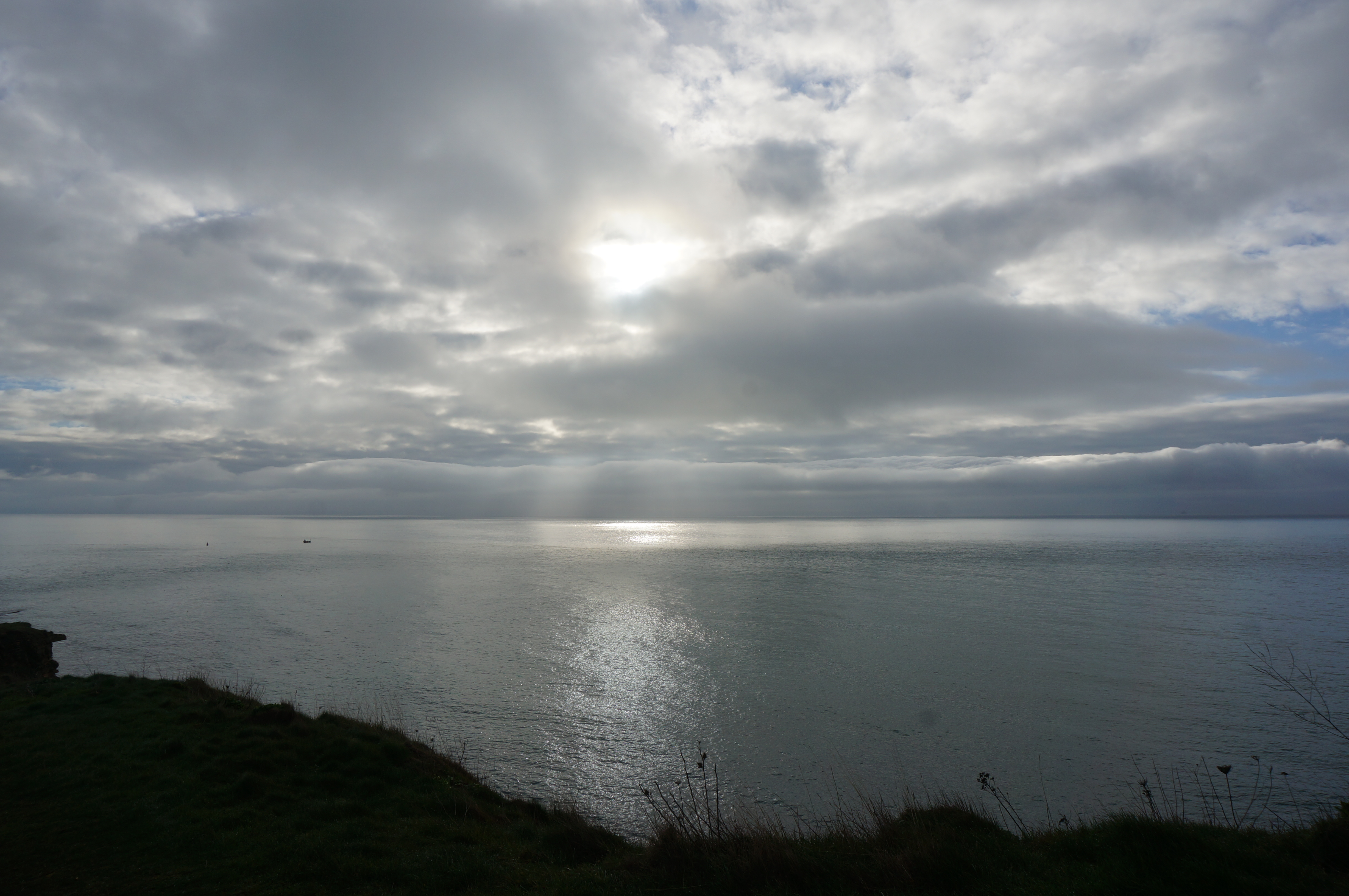 ---
Having our car pass its MOT test earlier this week gave us the interesting statistic of mileage driven over the past four years.  It was no surprise that our normal 10,000 or so miles was down to less than half that from March 2020 to March 2021.  Helen's car hardly leaves the garage and has done less miles than we have walked in the past twelve months.  It would be nice to think that the level of emissions reduction in personal car use could be repeated - or reduced further - in 2021-2022, but that question is just part of the wider picture of whether or not things will return to normal after the lockdown is over, or will we like others build in some of the lifestyle lessons of the pandemic into permanent change?
The Swanage Churches Together Lent course 2021 "Caring for Creation" has been asking these kinds of uncomfortable questions of us as it has continued by zoom, now into its third week.  I am part of the Tuesday morning group which, whilst taking to task the whole of humanity, homed in this week very much on what can be done little by little.  Though much of what we have spoken of is not unfamiliar, and I suspect that quite a few of us remember reading, aghast, Rachel Carson's Silent Spring decades ago and were deeply affected by it, but still there are facts that we are learning to strike us afresh.  One of these is that more than half of all the carbon dioxide that has been pumped into the atmosphere since the beginning of the industrial revolution - say 1800 - has been released in the past thirty years.  That hit a few of us between the eyes, for 1991 for a lot of us does not seem that long ago.  
So, the course - run on a Tuesday by Nick Viney, and on a Wednesday evening with James Mercer - has been a blessing for old hands at this topic as well as for those who are comparatively new to the broader effects of environmental damage.  The sharing of information about such initiatives as Planet Purbeck, and even thoughts about paying for one's own Covid-19 vaccination in order that a dose can be given elsewhere in the world, has been encouraging and yet, at the same time, the scale of the challenge before humanity has in no way been played down by pretending that our little individual efforts are going to save the planet alone.  Legislation to curb excessive lifestyle is reckoned by our group to be the only way to bring about the scale of change required.  In the meantime, every day our cars lie quiet and still is a help.
John Mann