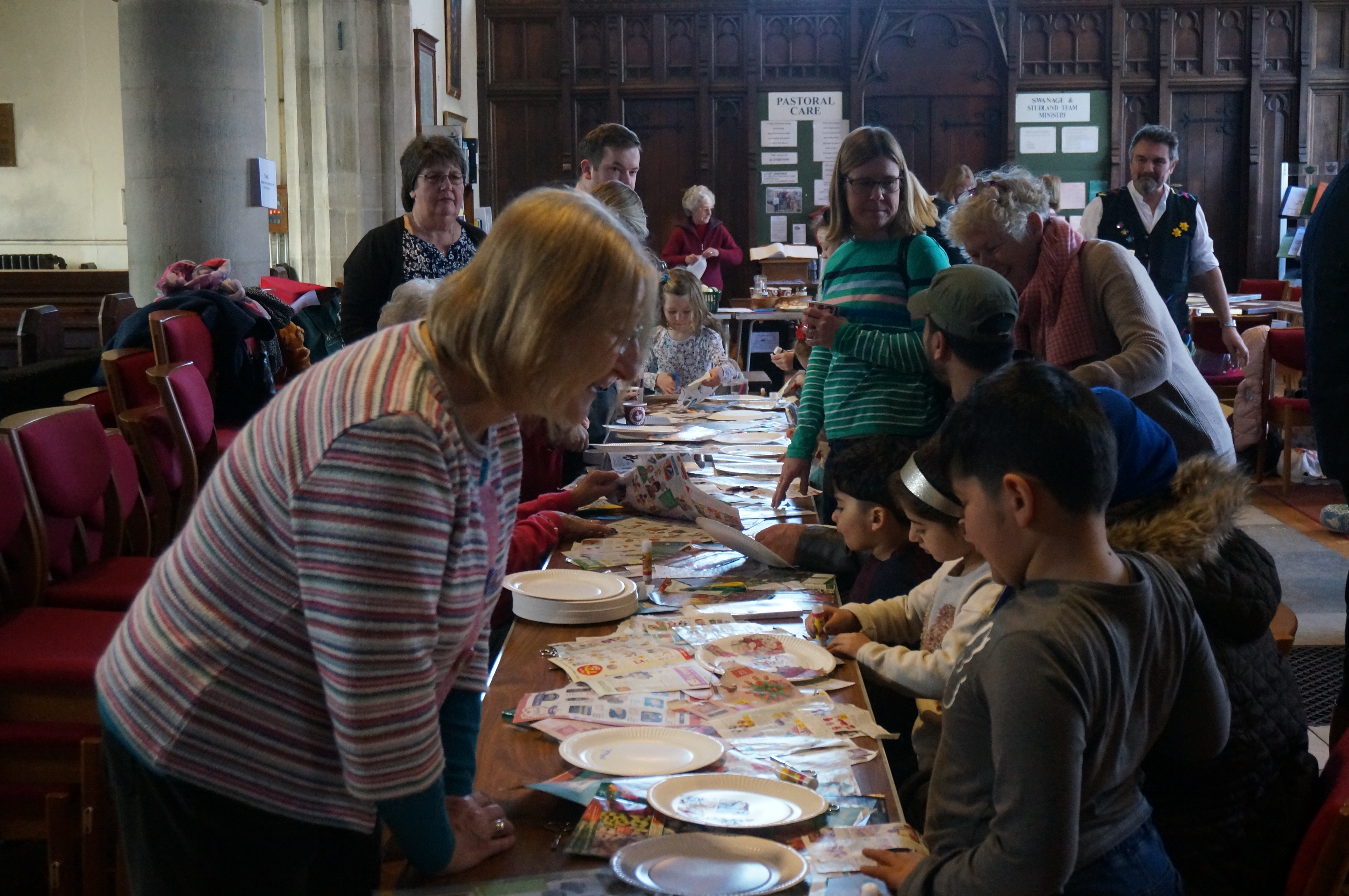 The first activity! One plate to picture what we would like, another to show what we really need.

---
Last Saturday twenty-five children and their parents had another really good Explore session in St Mary's.  They were looking at the things that we need and the things that we would like to have and the difference between them as we approach Lent, and, at the same time, thinking about the Foodbank and why Swanage has one.   Kevin managed to bring these things smoothly into a magic show (how does he do it!?) and the morning finished with a pancake race.  A big thank you to all the helpers.  It was a real team effort and lots of people contributed.  
Explore runs every Sunday, but there are one or two special sessions a term - usually on a Saturday morning, but ….. the next one is on Good Friday, starting at 10.00 a.m.