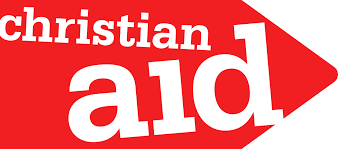 ---
Christian Aid Week this year is going to be different, as with every Church event at the moment.  We are being led by the Swanage Christian Aid committee, which has highlighted a number of ways in which we can mark the week through links to the main Christian Aid website.  These may all be found on this website on a news item published a few days ago http://www.swanageteam.com/news-events/christian-aid-week-10th-to-16th-may-2020/ On this eve of Christian Aid week starting may I emphasise the service that we are hoping to share on line at 4.30 p.m. tomorrow (Sunday 10th May) which is informative as well as being an act of worship for use in our own homes https://www.christianaid.org.uk/sites/default/files/2020-04/Christian-Aid-Week-2020-Order-of-Service.pdf
As well as worshipping together, we are also conscious as a team of churches, and as part of Swanage Churches Together, that the lack of house-to-house collection both prevents the encounters face-to-face of Christians with the community that this brings, but also will significantly reduce the income for Christian Aid this year.  In Swanage alone the collection during Christian Aid Week raises in excess of £3,000.  So please do use one of the methods of giving that the committee suggests:
You can make donations to Christian Aid using an online e envelope: https://envelope.christianaid.org.uk/?_ga=2.1416244.404852806.1588052928-2003080433.1574919578 
You can also make a donation via BACS to Swanage Christian Aid Committee
Sort Code: 55-61-19 / Account Number: 69025878
All of this will help make Christian Aid Week 2020, though different this year, a special and worthwhile effort for those many across the world so much poorer than we are.
John Mann