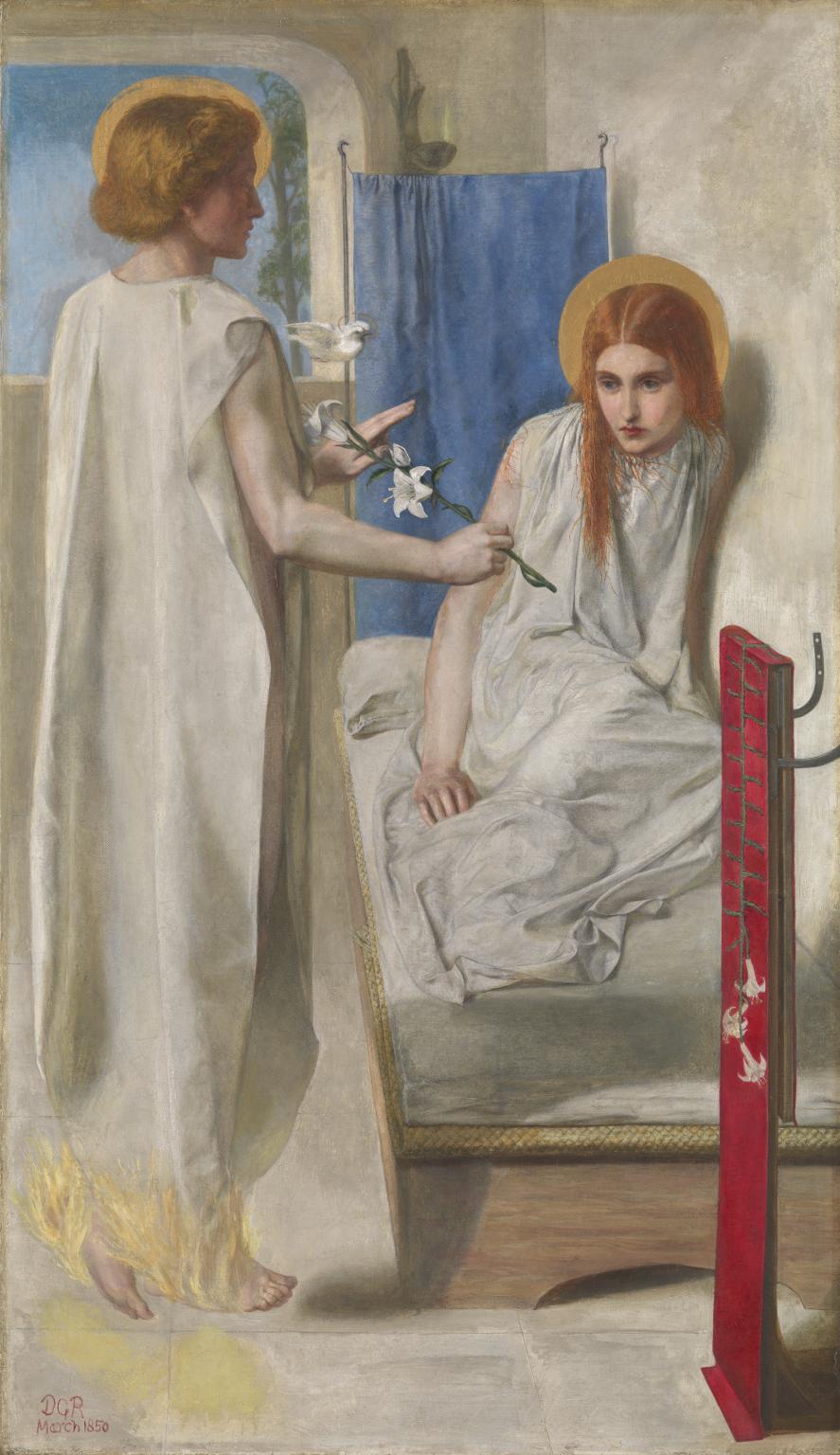 Ecce Ancilla Domini (The Annunciation) by Dante Gabriel Rossetti, with his sister Christina as model for the Virgin Mary

---
Today in the Church's calendar we remember Christina Rossetti (1830-1894) best known as the author of the Christmas carol "In the bleak mid-winter".  Most of her poetry would not be much read today or have the appeal of this one beautiful poem set to music by both Harold Darke in 1911 and, originally, for publishing of the carol in the English Hymnal by Gustav Holst in 1906.  Christina Rossetti was the daughter of an Italian refugee who became professor of Italian at King's College London.  The Rossettis were a gifted family, which included one of Christina's brothers, the artist Dante Gabriel Rossetti, who chose his sister as a model for his paintings of the Virgin Mary. 
There is a prayer of Christina Rossetti I have always loved, and I have used many times over the years, that, unusually, is addressed to the Holy Spirit, rather than the Father or Jesus.  Though its language is dated, of course, its sentiments are beautifully and sharply crafted by the mind and spirit of a poet of Anglo-Catholic devotion:
O God the Holy Ghost who art Light
unto thine elect,
evermore enlighten us.
Thou who art Fire of Love,
evermore enkindle us.
Thou who art Lord and Giver of Life,
evermore live in us.
Thou who bestowest sevenfold grace,
evermore replenish us.
As the wind is thy symbol
so forward our goings.
As the dove,
so launch us heavenwards;
As water,
so purify our spirits;
As a cloud,
so abate our temptations;
As dew,
so revive our languor;
As fire,
so purge our dross.
It is a most wonderful prayer! 

John Mann