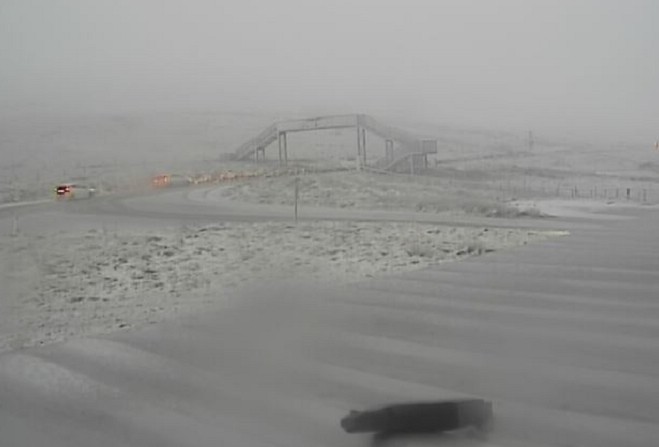 ---
One of my sisters has been staying in our house on the Isle of Man, as the rest of her family self isolate for two weeks having visited England.  We have pictures of how she has decorated it for Christmas, and we know that from its front windows, that looks for four miles into the mountains, covering the centre of the island, that snow has fallen on these hills in the past few days and that the mountain road was closed earlier this week.  Scenes of familiar things that we cannot touch, but only imagine at the moment, will be part of Christmas for so many in 2020.  Far more importantly, we are separated from those we love.
So it is that Christmas Day dawns.  We know that it will be a strange one for many of us, but the important thing is to reflect on our positives.  Top of the list is what this day is all about:  The birth of the Christ-child; the Incarnate Son of God.  Without that thought, where would we be?  There is nothing that can take the wonder of that reality from our lives.  So, in thankfulness and joy we proclaim the holy birth and kneel in adoration and love.
Then, let us think of our secondary blessings.  For many of us that turns our hearts and minds to our families, maybe apart from us, but positively there in reality and looking forward to seeing us in 2021.  Let's get on the (by me) much maligned Zoom and give them all a happy smile and a cheery word, or pick up the phone for a quiet chat.  We move swiftly on then to the thought of a vaccine.  Some of us a pretty high up on the list to get it, and maybe, who knows, we'll be invited for the jab in a few weeks from now.  Then there are the lengthening days: we are already four days towards longer days and shorter nights. Is it two minutes a day the daylight increases?  Something like that.
There are many sadnesses to contemplate, and we shall offer our prayers, as we always do each day, for the sick, the homeless, the bereaved, the destitute and for all who live in danger and persecution throughout the world.  They shall not be forgotten, even as we turn our minds to happy thoughts.  But, where we are all united is in that stable in Bethlehem.  Our hearts are drawn there as the day brings its mix of emotions and thoughts; smiles and tears.  We are one with he who is the Saviour, long promised to God's people, and our abiding in him brings light in the darkness and life in the midst of whatever greets us this day.  May God in Christ Jesus be your blessing and peace today.  Rest in him; rejoice in him; live today with his love within you, and for us all, in the silence of our inner being may we hear the whisper of God.
John Mann