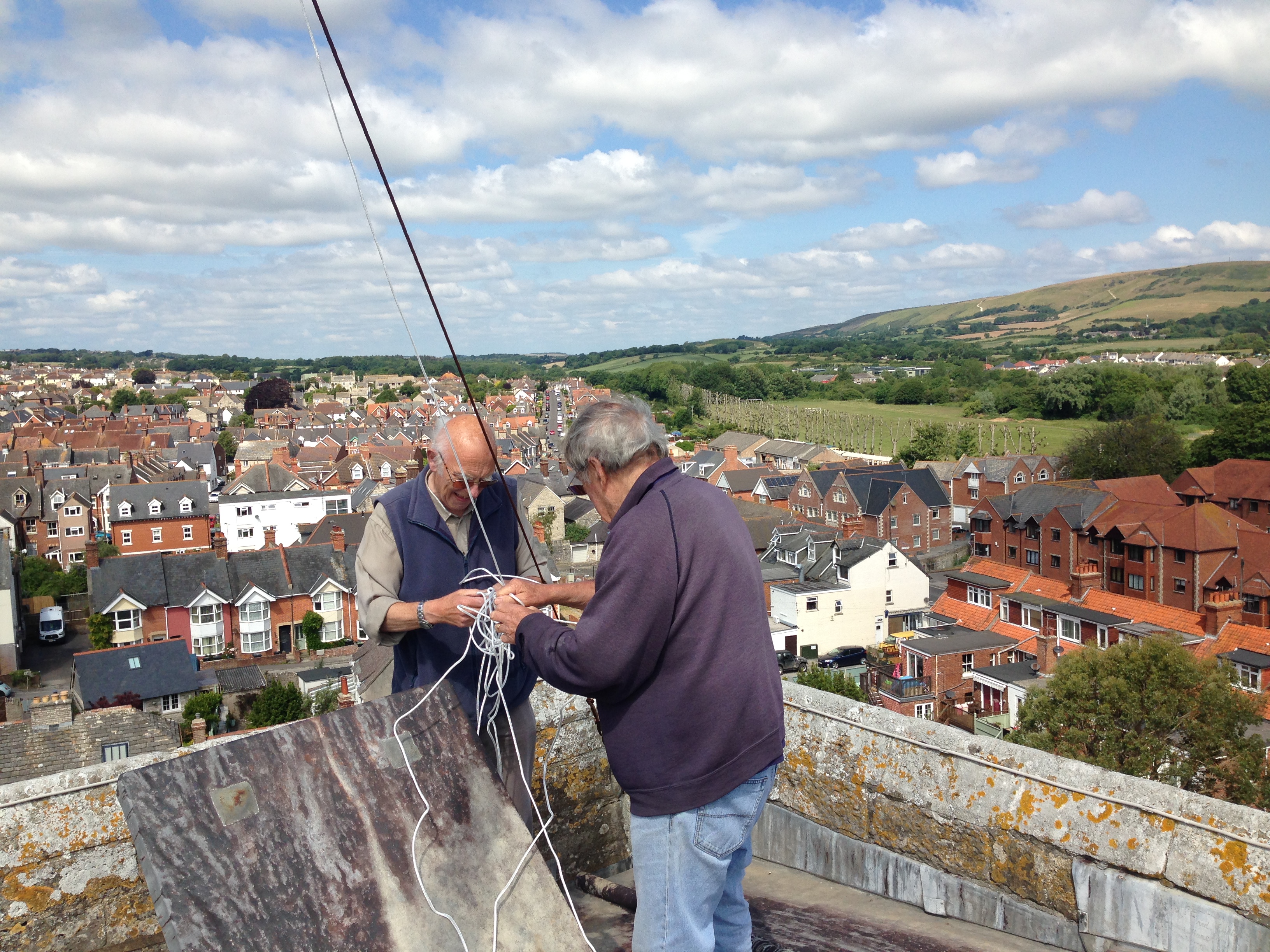 ---
After Patrick and Brigid the Irish saint most honoured is Columba, known primarily both in Ireland and Scotland as the founder of the Abbey of Iona.  How this came about is a story in itself.  Columba was born into a privileged family; one of the great families of Ireland in the sixth century.  He entered a monastery at an early age, finding his way eventually to Clonard, the most famous monastery in Ireland founded by Finnian.  It was here that occurred the matter that was to cause such problems, but that was not until after Columba had himself become a prominent evangelist and church builder across the north of Ireland.  Over three hundred churches and monasteries were established; that in Derry, for example, feeding a thousand people each day.  Such was the expansion of the work and witness of the Church at the time.
However, Columba's misdemeanour, of which more in a moment, was to cause death and destruction and ultimately lead to his self-banishment.  This was a very serious outcome to the actions of a man who recognised in time that he had got above himself and, for all his abilities, what he did led to division and suffering.  It happened in this way:  
Columba was visiting his old friend and mentor Finnian, and, while he was there, took the opportunity, without permission, to copy a very beautiful book of the psalms.  The fact that the copying took place came to light and the argument raged on as to whom the copy belonged.  The King of Tara, Diarmait, then gave the famous judgement, that a copy belonged to the owner of the original, with the words, "To every cow belongs her calf."  Tribal warfare ensued, and many people were killed.  How often in human history has one wrong action lead to slaughter, I wonder.  (Today at Morning Prayer we read in Joshua chapter seven, that as a result of a theft by one man a whole family is burned and stoned to death.)
Anyway, moving on in the story of Columba, he came to a place of deep sorrow and penitence and vowing to bring to Christ many souls, he left Ireland vowing never to return and established a religious community on the island of Iona.  This became a missionary centre for Britain and Europe, and a huge Christian centre with, in time, hundreds of monks.  Iona remains a place of pilgrimage today.  The Abbey was rebuilt in the 20th Century, and many people have visited.  I was there for a week in 1998 with a parish group.  We became part of the community for the time of our stay, with tasks to fulfil, and a spirit of humility, compassion and love abounded.  The pilgrimage leaders, clergy, bishops etc. were always blessed with being given the most menial of the jobs in those days, and perhaps still are, starting with the toilets. 
Speaking of jobs, Bob, Richard and I replaced the lanyard on the St Mary's Church flagpole yesterday.  One gets such a lovely view of Swanage from on top of the tower.  I was able to fulfil the unskilled assistant role.  You know, that sort of need expressed by the instruction, "Can you just hold the end of that, and don't let go….."
John Mann