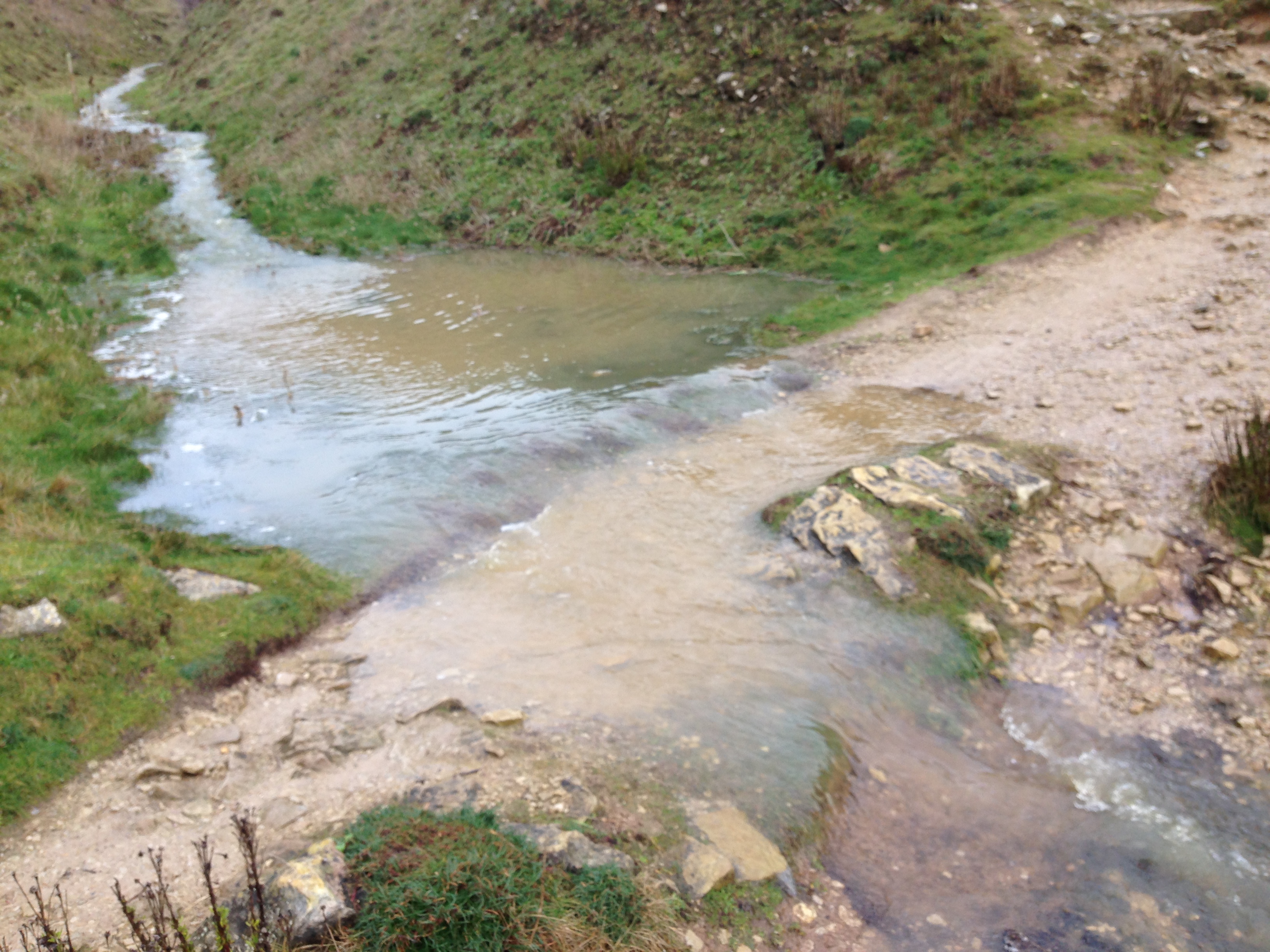 ---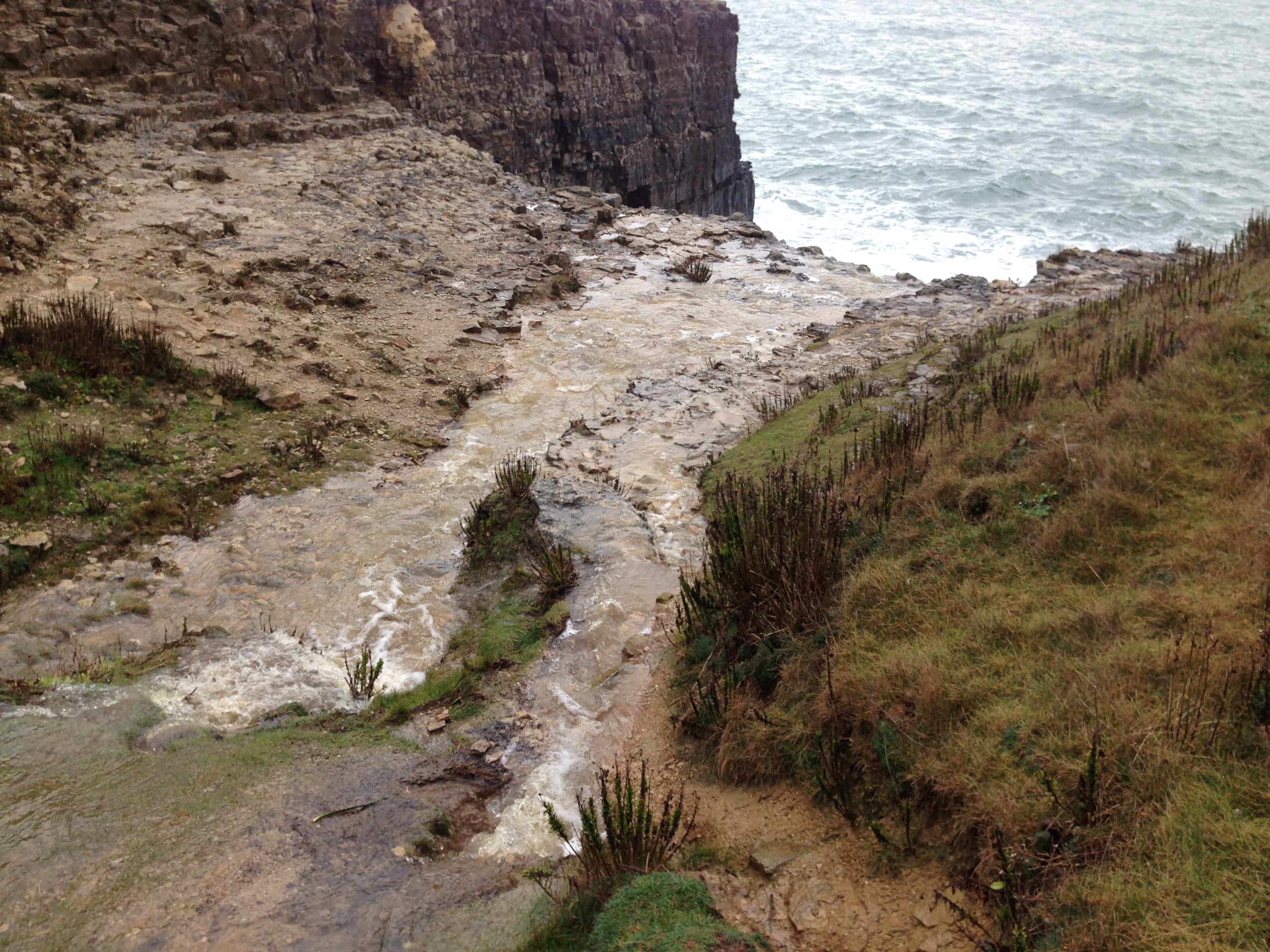 ---
The signs of the work of a sparrowhawk are not infrequent in the rectory garden, but the sight of a large female tearing apart its prey through the kitchen window, didn't help Helen with her meal preparation yesterday afternoon.  Nature is anything but dull.
After all the rain of the weekend the rivulets down roads and paths seem to have eased, but it will be quite a while before the more muddy areas are fit to walk in anything less than wellington boots. Last Saturday morning we saw a sight that we hadn't before.  After near an inch of rain on Friday night to Saturday morning, the gully below the lighthouse at Anvil Point was running in water, and forming a temporary brook flowing down across the path and rocks into the sea.  By yesterday it was gone, but the ground must be saturated.
I am thankful during wet weather in having a garden with such free draining soil, added to the fact that we are on the significant gradient of Church Hill.  I know that, even with all the rain, that I would be able to dig and plant in parts of the garden - once time allows - seed potato, broad beans, salad leaf seed, and a few others, are sitting waiting the moment to get going once more.  In the meantime, we have a few weedy looking leeks and the prospect of the purple sprouting broccoli next month.  Oh, and I must have a glance in the rhubarb forcer.  It may have a few feathers adhering to its outside as it's close to the sparrowhawk's feeding post!
John Mann