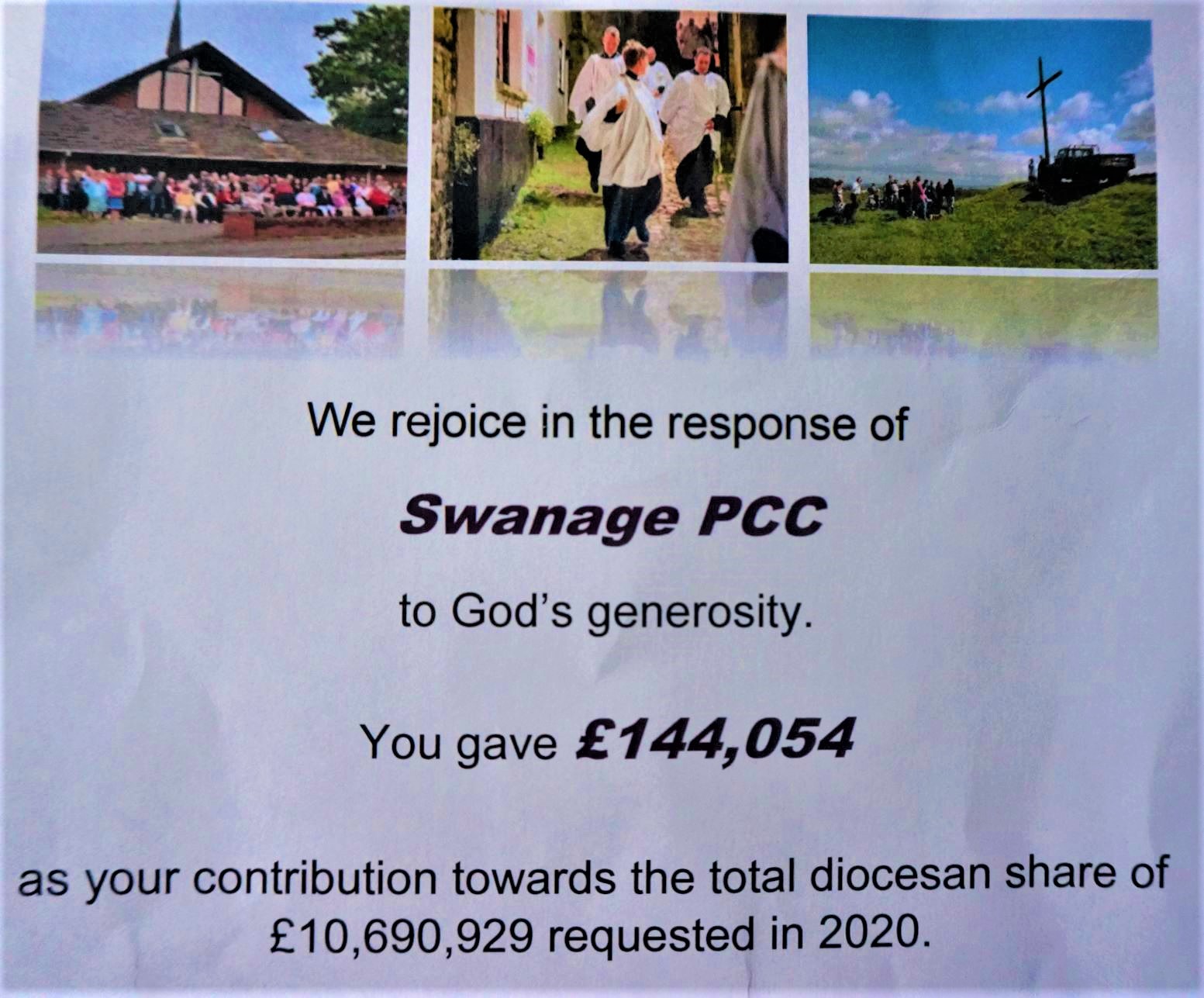 Diocesan Share 2020
I have recently been handed the official Swanage PCC certificate for the contribution of the parish to the diocesan share for 2020.  It amounts to £144,054.00, i.e. almost £394.00 per day, or £16.40 per hour, day and night.  This is a great deal of money, and the fact that we manage to pay it in full is due entirely to the generosity of parishioners across the three churches.  
Thank you most sincerely for this.  It does allow the ministry and mission of the whole diocese, including our own team of churches, to continue to develop and exercise care and stewardship of the gifts and callings that are our God-given privilege to hold.  
A separate certificate for Studland will appear in due course too, as a whole team together we contribute financially, and fulfil our responsibilities within the whole Church in this place.
John Mann