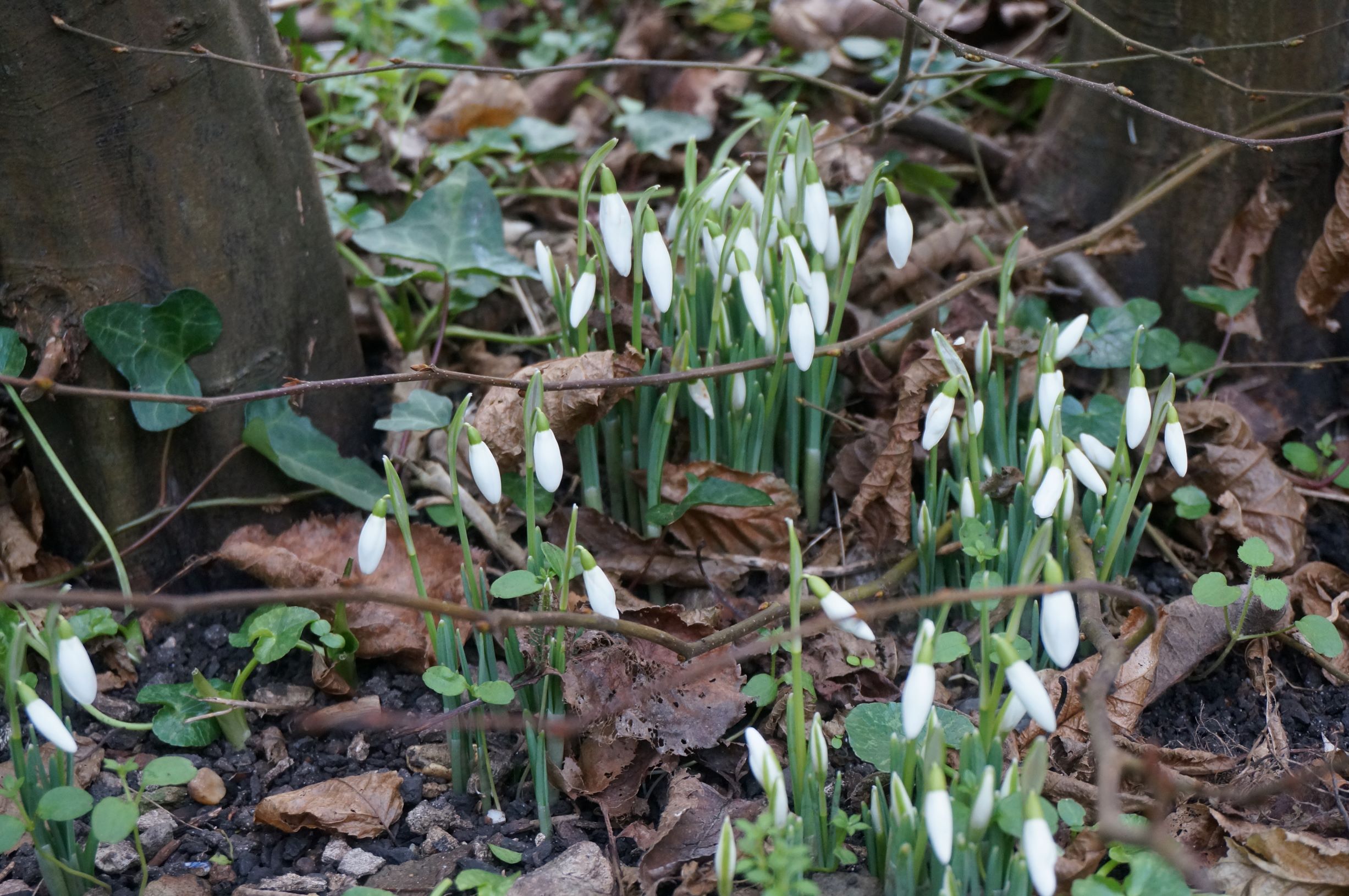 ---
The gardening books are reluctant to put anything like exact dates to sowing times for seeds, in case of flood or freeze making the second week of February, for example, unsuitable.  My packets of seeds and bags of seed potatoes are snuggly out of of the cold, but the forecast that next week is looking to be milder is good news.  Not that there was much sign of that yesterday, nor today either.
We had a bitterly cold walk at the end of the afternoon yesterday, taking as sheltered a route as possible to Durlston Castle and back.  As dusk fell, the suggestion I made to try for Anvil Point was quickly declined by Helen.  Good decision!  So, we walked back through the woods, with the wind tearing through the trees and the waves below us pounding the rocks.  The water was white across the beach in the distance, as we looked towards the town and beyond to the white cliffs.  It was all very exhilarating, and, as we dropped lower and turned away from the sea towards the road, we saw that this area has been newly underplanted.  Moving plants in the cold doesn't quite hold the dangers of sowing seed.  They will survive.  Probably the greater problem is the drying of the wind, which is quite dramatic.  Some paths which a couple of days ago were soft have already hardened up.
The sign that this new planting was underway we saw last week, when walking the same area we noticed that a clump of snowdrops had been dug up, a couple of bulbs left, and a primrose planted.  Had we arrived at that point via the main track, we should probably have seen the new work sooner, but we had approached along another path.
The snowdrops in the rectory garden are good this year.  I have been trying to allow them more space and not expect them to appear through matted undergrowth.  I will wait until their flowering is over before moving them, which will be later this year, and no bad thing either.
John Mann