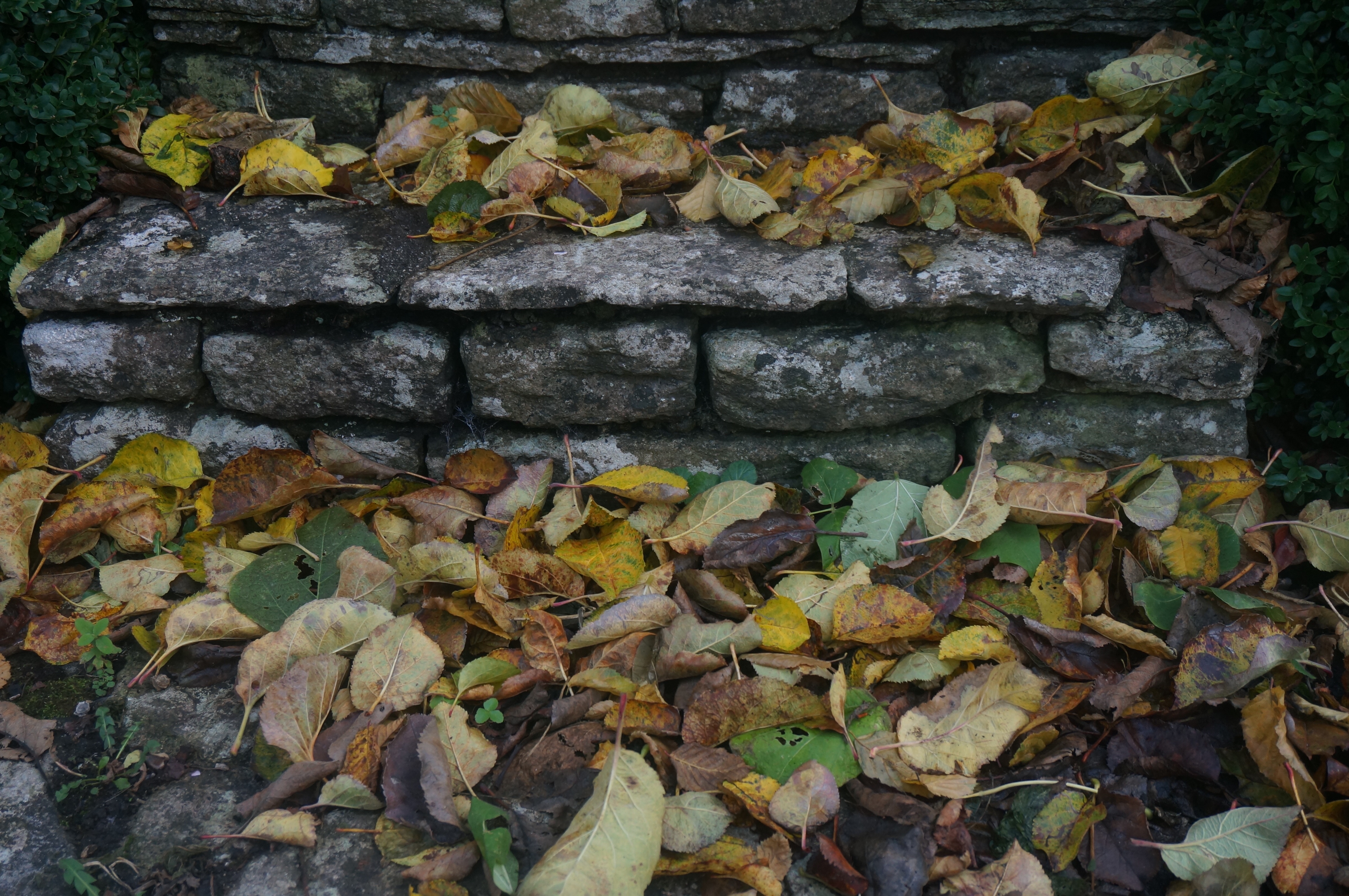 The wind has brought down many more leaves

---
6.45 a.m. and the garden is alive with bird noise, as the storms of yesterday have subsided and the lightest of breezes is all that one feels. The raucous gulls both distant and overhead form the background, but much smaller birds are trilling and calling in the bushes and trees. Occasionally in the pale light one flits from tree to tree, and I pick up the changed shapes from before the deluge.
The last few canes supporting the runner beans are askew and partially broken. They should have come out a fortnight ago, but have been holding a few last bean pods to dry and save, But I have enough for next year and they can come down now, before they fall.  The birdbath is holding leaves as well as water.  I had better see to that later too, and, the birds need seed and some less sodden nuts.  
Standing in the otherwise quiet and stillness of the morning, and contemplating the services of today that lie ahead, there is both a freshness and sadness in this autumnal scene.  It is a little like the remembrance period that we are in, from All Saints' Day through to Armistice Day: reflection on what has been; renewal for what is to come.  The birds twitter on, their concern, just for today.