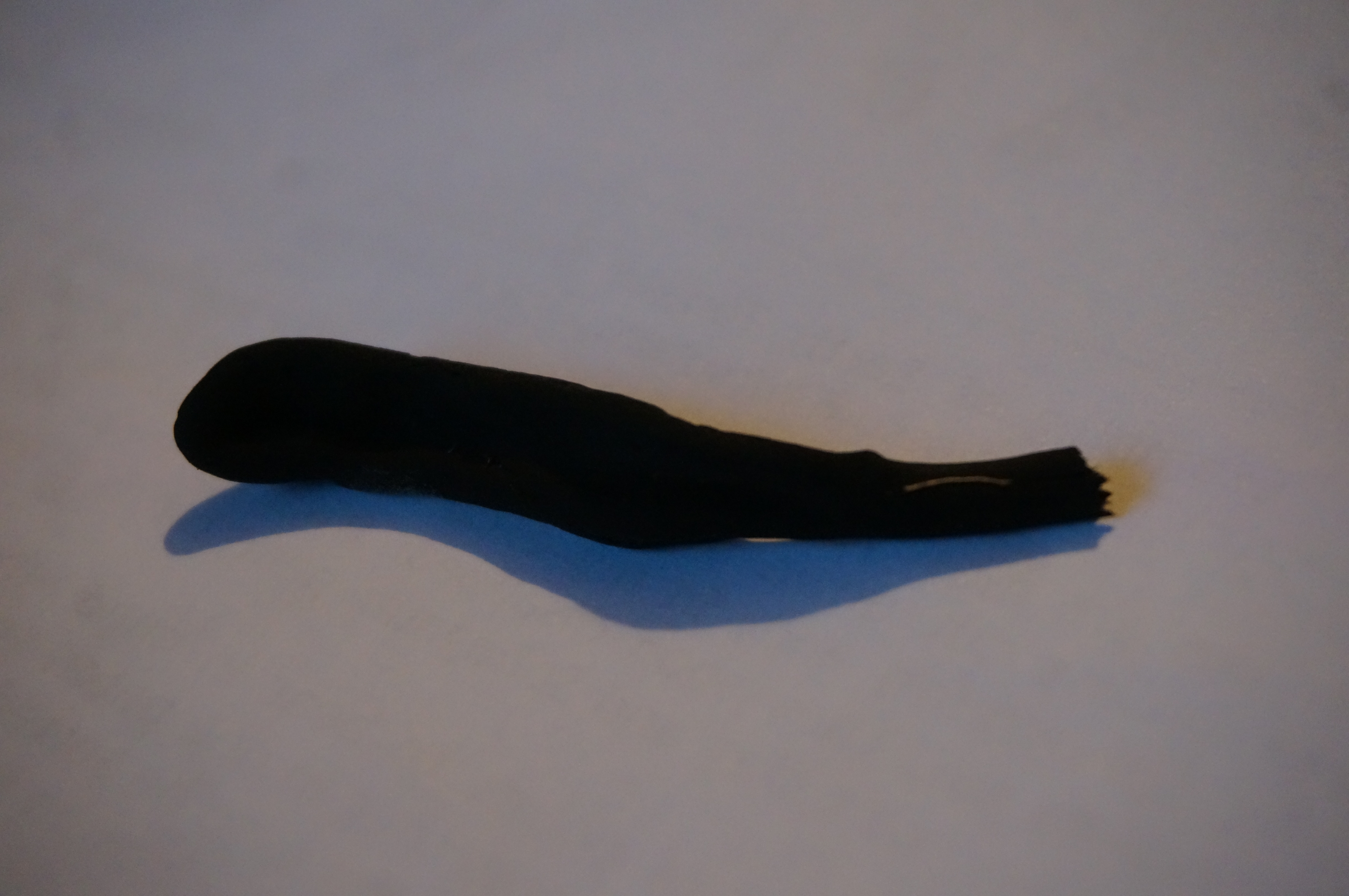 ---
Some rather sinister-looking fungi have appeared in the front garden of the rectory.  What look like burnt things emerging out of the grass.  This is an old piece of lawn and the area is quite rough, but I did cut it down and cleared the thatch of dead grass and weeds not long ago, which I suspect has allowed the fungi fruiting bodies to appear.
My first guess, as to the species, was 'dead man's fingers', but a quick look in my identification book (Wayside and Woodland Fungi by W.P.K. Findlay - including illustrations in colour by Beatrix Potter, that I bought at Hill Top, her home in Sawrey in April 1974) took me to 'earth tongues'.  Either would give a sombre and none-too-pretty look to this little corner of the rectory garden.  They are interesting though, and the variety of different 'earth tongues' is larger than I imagined.  I sent photos off to the Dorset Fungus Group and within a couple of hours we had it down to two possibilities Geoglossum cookeanum or Trichoglossum hirsutum, settling on the latter as the most likely.  
If you happen to be walking up to the front door of the rectory, they are in the raised area to your right poking up just behind the low stone wall.  I am sorry that sticking out burnt tongues are greeting visitors at the moment!
John Mann