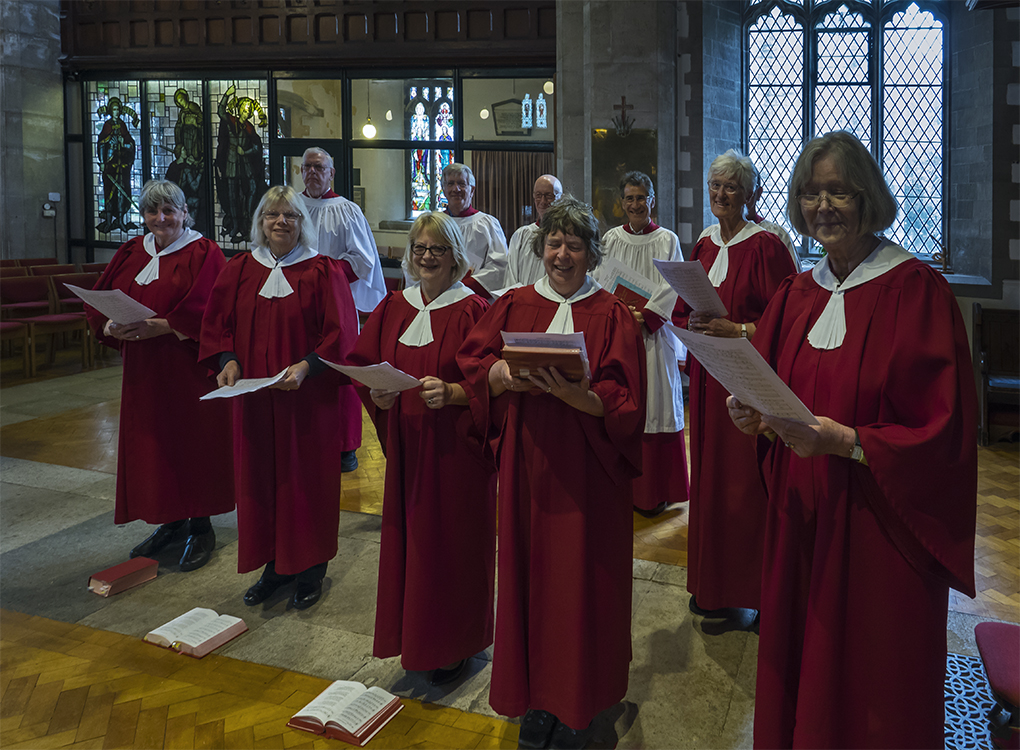 ---
Exciting new initiatives with music at St Mary's Swanage
Tomorrow (Wednesday 3rd April) we are trying something new in St Mary's with children from two of the primary schools in Swanage.  St Mark's (C of E) Primary School and St Mary's (RC) Primary School are both sending about a dozen or so key stage 2 children to sing together, and learn some liturgical music that both churches share.  On this occasion, which we hope will be just a start, the children will learn some plainchant, a psalm, a setting of the nunc dimittis and a hymn.  We shall work them into a simple liturgy based upon our common tradition of Compline, and end with the service led by Fr Tim and me.  We look forward to this and are grateful to the teachers for their support and encouragement, and to the musicians that will do most of the work!
Friday, brings with it the arrival of the Church Times and we are promised an article of the "Come and Sing" Choral Evensong, which has become part of the monthly cycle of worship at St Mary's.  Choral Evensong is held every Sunday, but once a month the choir invites anyone who would like to join it for a one-off session to meet at 4.00 p.m. on the Sunday afternoon for a rehearsal lasting for an hour and a half.  Then we all have a cup of tea and a rest before the service begins at 6.30 p.m.  It has been running like this for a year and seems to be both sustainable and popular, doubling the choir and congregation.  So much so, that Simon Lole, the Director of Music at St Mary's is looking to inspire us all further by giving us the experience of guest conductors:
Simon writes in a news item for St Mary's: "On Sunday 5th May, I am delighted to say that Dr. Barry Rose OBE, formerly choirmaster at Guildford, St. Paul's and St Alban's cathedrals will lead our service. On Sunday 7 July, Dr Peter Nardone, recently of Worcester Cathedral will be our director. Finally, on Sunday 6th October, Hugh Morris, the new Director of the Royal School of Church Music will join us. Please pass the word around."
Then on Sunday 7th April, Simon himself is being interviewed on BBC Songs of Praise.  As many know, Simon is himself a guest conductor on the programme quite regularly, but he was ill in 2018 and was unable to play and conduct for some time.  He is now back at work and will reflect on this experience as a musician and person of faith.  The St Mary's choir is to feature too!
John Mann