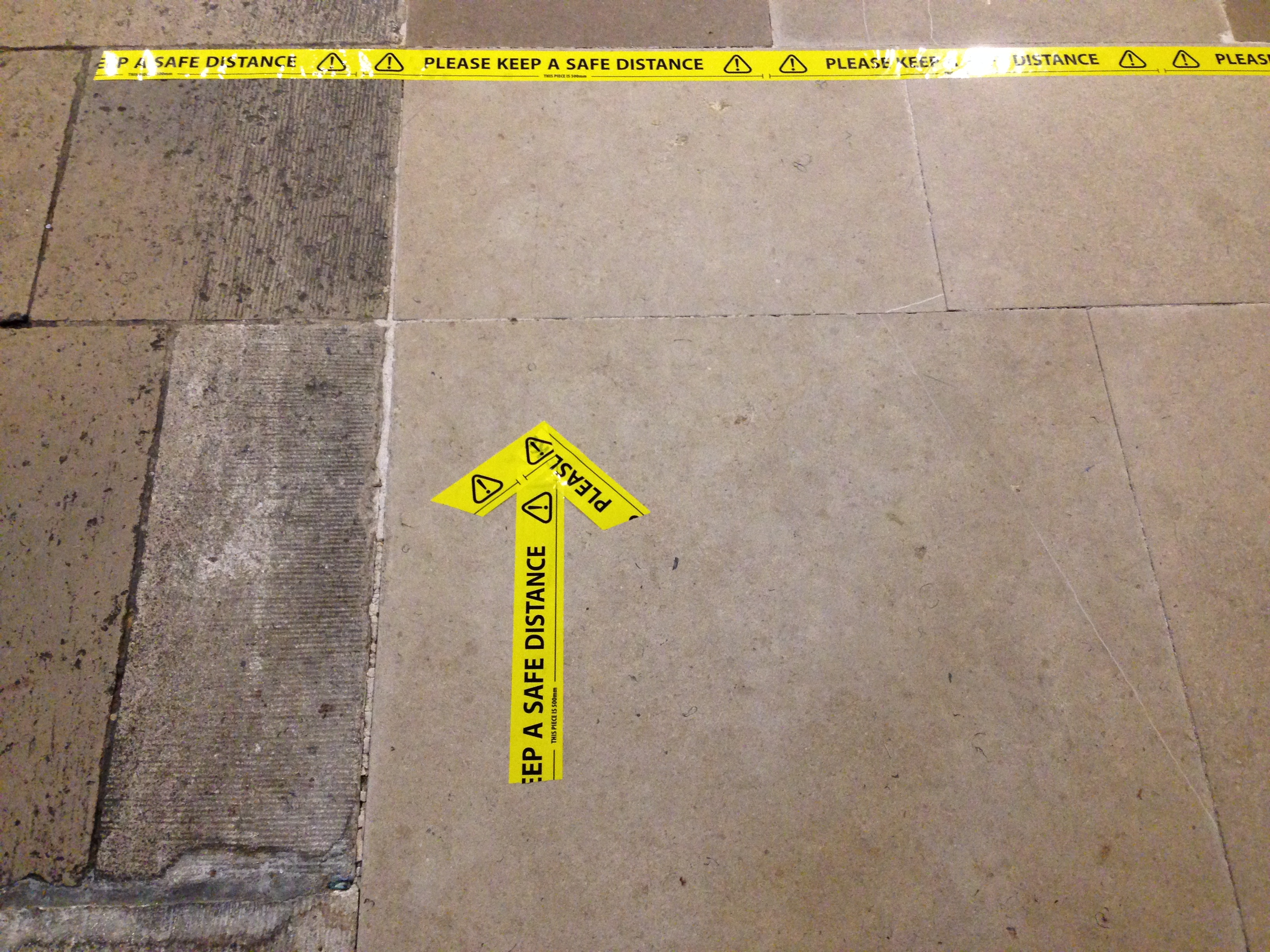 ---
As we move towards a situation in which we may hold services in church once again, from this coming Sunday, a number of questions are being asked, and I thought that today I would try and answer a few.
Why are we starting with Services of the Word and not the Eucharist?
The simple answer to this question is, that initially in making plans to open, we had thought that it would not be permissible for us the celebrate Holy Communion as a public act of worship yet.  So, all the plans that we have made, have been made on the basis that Services of the Word are all that are allowed.  Yesterday we heard that Holy Communion, with great care, is now permissible, though in one kind only - we receive the bread, but not the wine.  I will be in discussion about this with the churchwardens in the coming few days.  
Can we hold services outside and stand far enough apart to be able to sing?
This question, coupled with similar thoughts about gathering in the church grounds for coffee mornings and even small meetings, is one that has been raised with me by several people.  The Bishop of Salisbury in his letter to clergy yesterday has given some guidance on this, but it is unclear.  The question seems to be determined by whether or not the area in question is considered to be simply public or private 'space' or whether it is part of the 'place of worship', in which case it falls under the guidelines for the church buildings.  It seems to me that until there is a better definition of what can be done in our church grounds - which might be available quite soon, as things are always changing - we are better just waiting a little longer.
Will numbers be limited in the church services?
No, there is no guideline/officially-determined upper limit to our Sunday services, beyond what is determined by the risk assessment for each building.  So, clearly that number is going to be higher in St Mary's than the smaller churches.  The churchwardens will determine the seating arrangements.  The overall number is also dependent upon whether people attend as individuals or family groups.  There is still a limit for weddings and funerals.  Up to thirty are permitted at weddings, and, currently, all funerals in the team of churches are to be held in St Mary's, with a maximum attendance of twenty.  As with everything else, these things are being reviewed regularly.
We will be able to sing in Church soon?
This is perhaps the most difficult question to answer of all, at the moment.  Yet, it is of crucial importance not only for churches, but for choirs across the country.  How can we hold our choirs together without meeting and singing?  What is managed on line is very helpful, and many of us are extremely grateful to Simon and our other musicians for not only maintaining contact with singers, but for their encouragement and enthusiasm in keeping us actively involved, albeit singing individually in our own homes, however, none of us are sitting on our hands, and as soon as there is a way to be singing in church again, we shall be doing so.  But, the answer to this question remains at the moment, "I don't know."
John Mann