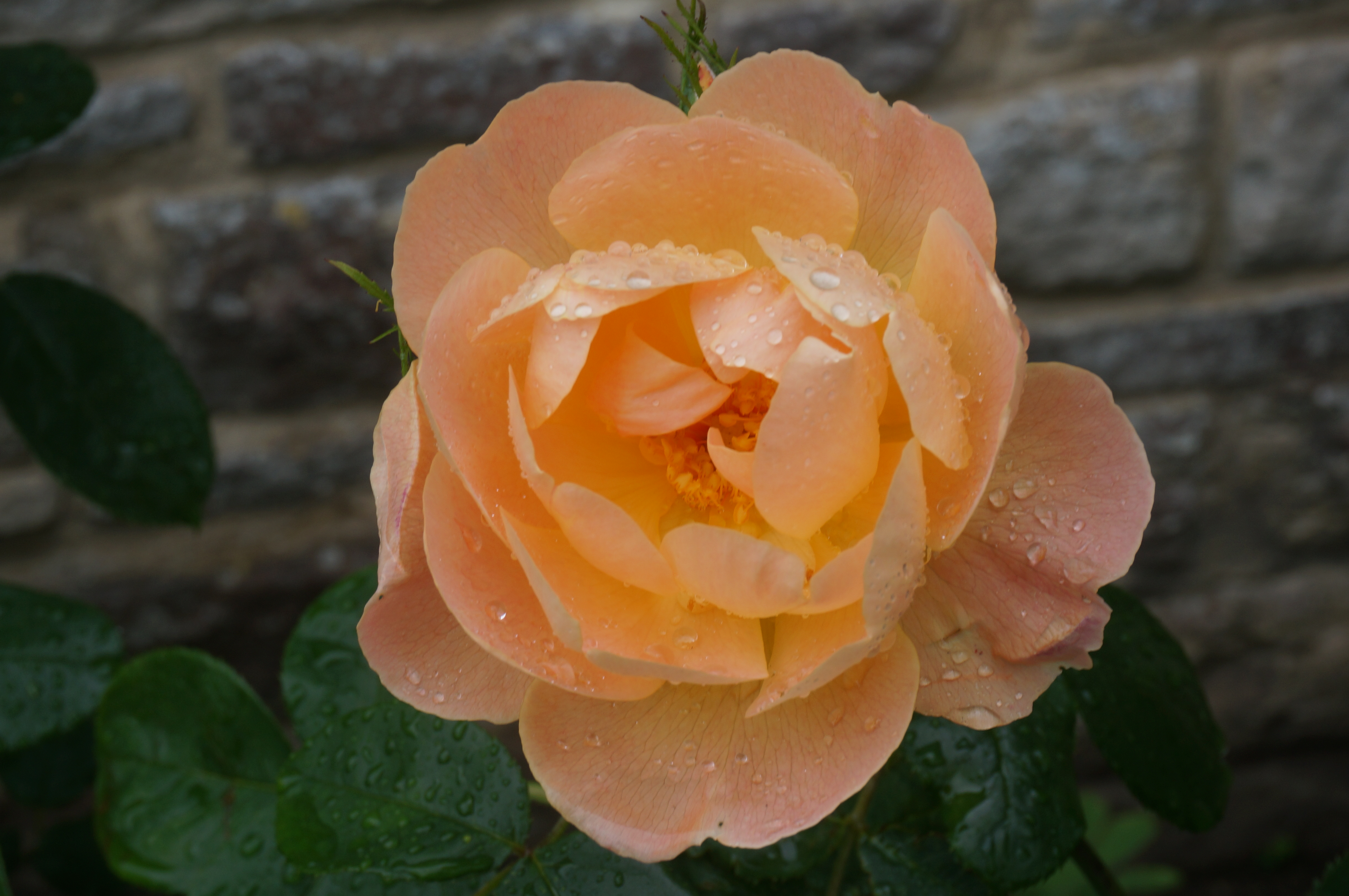 ---
The garden is staring to produce good crops now, with pickings of raspberries and strawberries every day for the past week, and more to come.  The taste of broad beans that were on the plant an hour earlier, is how we are supposed to have them, and as for peas, some are always eaten straight from the pod.
But the ravages of snails and slugs are seen in the trail of destruction that takes out young lettuces, sunflowers seedlings, dahlias, petunias, bizzy-lizzies etc.  Stone walls harbour them and my nightly watering simply sends an invitation to visit the pots, veg and flower beds and see what's on offer.  Sometimes, I find myself even warming to pigeons - well, no, that's going a bit far [...].  Still, my final sowing of runner beans will have the gardening equivalent of barbed wire and land mines by way of protection.  
It is a good year for fuchsias, with masses of blossom rewarding a little tlc earlier in the year.  We have one called 'ballerina' which started as a single small plant some years ago, and yesterday we counted five of them, all looking healthy and well.  I am eagerly awaiting the hollyhocks opening.  We grew these from seed that was produced by a single hollyhock plant grown in the deanery garden in Belfast.  That had come from a seed head taken, without permission, from the gardens at Worcester Cathedral.  So it is a fine mix of possible colours, and should bloom any day soon.
Rainfall, which is always welcome at night in Swanage, as last night, is possibly coming our way during the morning tomorrow.  It it may arrive on a strong wind too, which will expose where things should have been tied up and haven't been, but all being well, the refreshment of the rain will compensate, and the garden respond with further generous rewards for our none-too-constant attentions.
John Mann