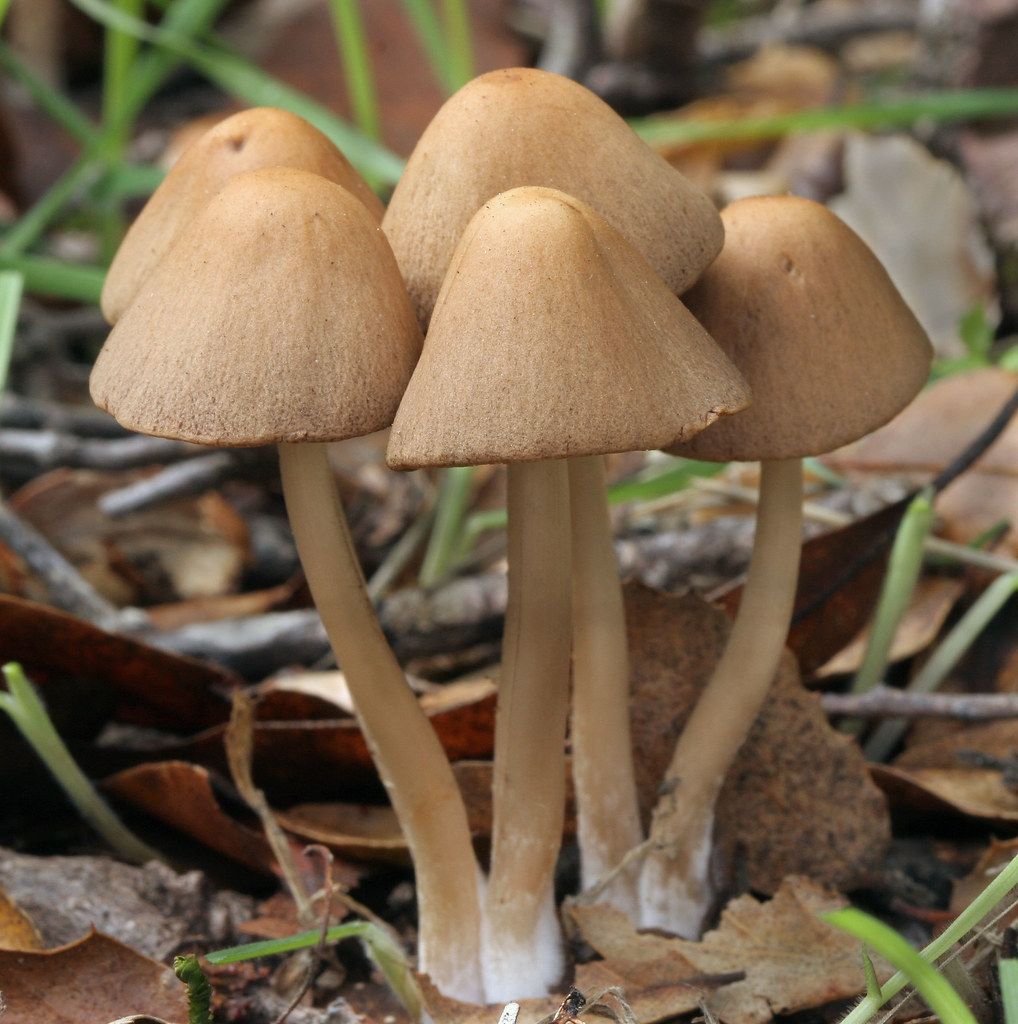 The coming few days are leading us towards the Last Sunday after Trinity, which is next Sunday.  From then we start referring onwards towards Advent and Christmas, rather than backwards to Trinity Sunday.  The flow of the Christian Year is such that we are often preparing for a celebration to come, or reflecting on one that has been.  All of the major occasions of the year fall into this pattern and bring us plenty to think about, even though we have encountered them many times before. 
The seasons follow the same pattern really, combining the signs of what is to come with the fading impression of what has been.  There are some fine fungi to be seen at the moment.  Going through the mixed woodland at Durlston Country Park, there is plenty of leaf litter, deliberately left fallen branches, and their associated fungi.  A rather lovely one was picked out by our grandson Edward a week or so ago.  It is quite common, with brownish conical caps, forming small clusters in amongst old fallen leaves and sticks.  It has the English name, "Graceful Brittle Cap", Psathyrella gracilis. 
My favourite book on this subject is the "Wayside and Woodland Fungi" by W.P.K. Findlay, published by Frederick Warne in 1967.  It has the notable interest of featuring many of its illustrations  drawn and painted by Beatrix Potter.  I bought my copy at her home "Hill Top" at Sawrey in the Lake District in April 1974.  She was a careful observer of the natural world, and her watercolours of fungi are wonderful.
John Mann