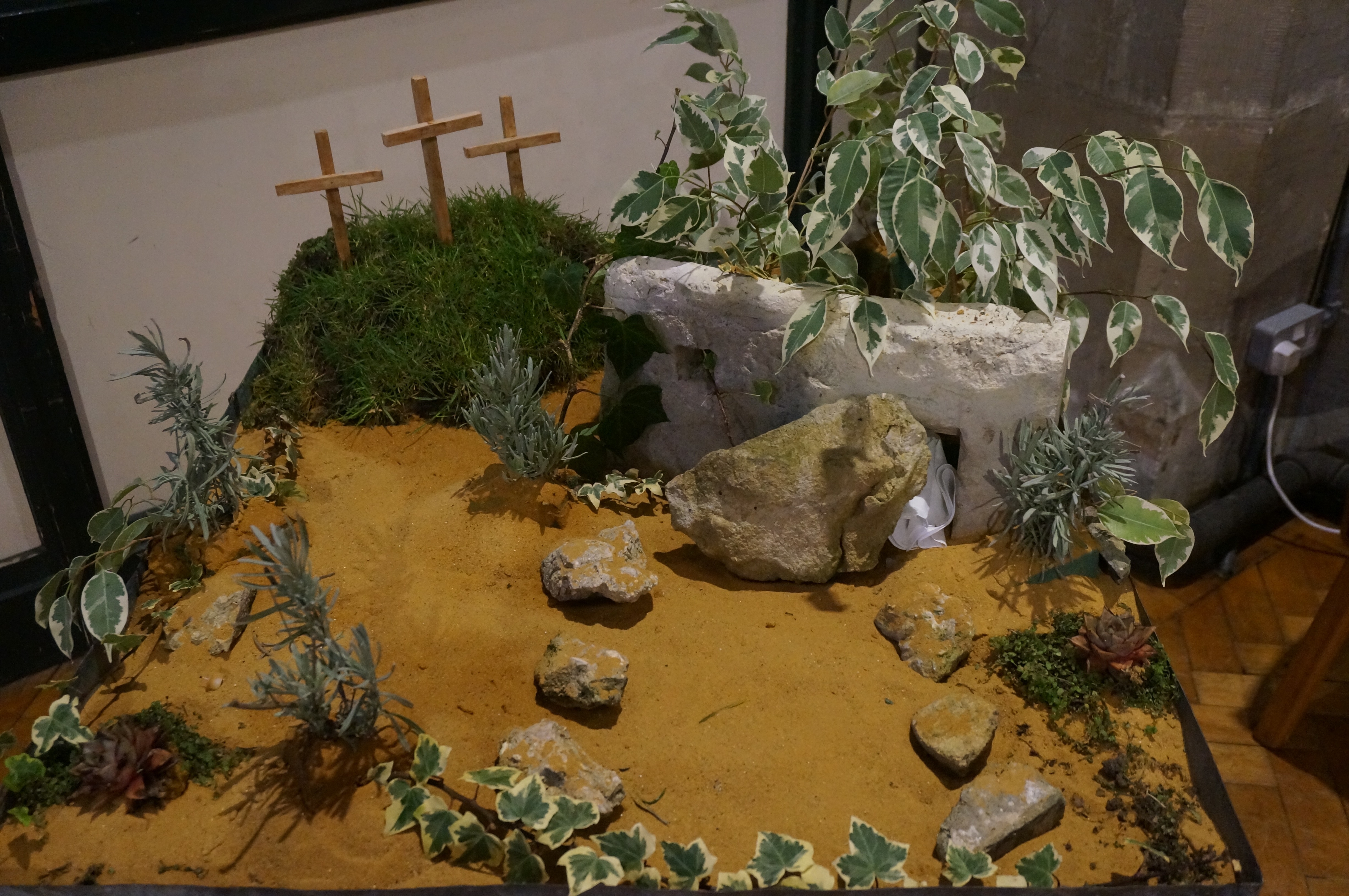 ---
It has been a fine day with Spring weather and the trees and bushes opening in pale green.  Ann Wroe, in her recent book Six Facets of Light, remarks that Dante used the colour of young beech leaves for angels' wings in heaven.  But, it is Good Friday and I turn to a contemporary poet, John F. Deane who writes in his newly published collection Dear Pilgrims the following:
Without black, no white,
without time, no growth, without root, no blossom,
without death, no life and Jesus crucified
denies to the human soul its refusal still to love…..  (p.106)
The children met before the Three Hours to tread their way to the Cross, marking their steps in paint and palms along the strip of wall lining-paper.  It now guides visitors to the Easter garden in St Mary's.  They made wooden crosses, with hammer and nails; turned circles of pictures and symbols into signs of the progress of Holy Week and painted eggs to roll of Church Hill on Sunday morning.
There is a holiday buzz in the sunshine of Swanage today, but still 86 people looked in at the Three Hour service some staying for the whole time.  We stepped out into the light, to wait and watch and pray for the coming of Easter Day.
John Mann