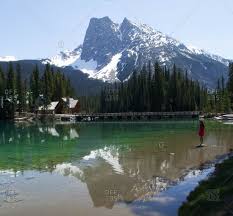 ---
The Old Testament reading at Morning Prayer has for some days been leading us through the Exodus, and this morning, having been saved from the Egyptian army at the Red Sea, the Hebrew people find themselves in the wilderness and short of water.  All that is available is virtually undrinkable, tasting bitter, and the people started complaining to Moses.  Temporally, the situation was corrected as Moses was shown by God a particular tree that had healing properties, and by throwing this into the water, it sweetened it. But they needed to press on to somewhere with a more reliable water source.  This they found at Elim, which, we are told held twelve springs of water and seventy palm trees.  Much better!
The thought of springs of water and trees reminds me of some striking pictures that the Danish philosopher and theologian Søren Kierkegaard uses at the beginning of his book Works of Love published in 1847.  He speaks of the 'hidden life' of love within us as being in the 'inward depths, unfathomable, and still has an unfathomable relationship with the whole of existence'.  He tries to explain at length what he means by this, in these words:
"As the quiet lake is fed deep down by the flow of hidden springs, which no eyes see, so a human being's love is grounded, still more deeply in God's love……
"As the quiet lake invites you to look at it, but the mirror of darkness prevents you from seeing through it, so love's mysterious ground in God's love prevents you from seeing its source.  When you think that you are seeing it, then it is a reflection which deceives you, as if it were the bottom, this which only conceals the deeper bottom….
"…… love flows, however still it is in its hiddenness."
This picture of the still lake being fed by a hidden flowing spring beneath it, being as our love fed by that of God, is one I find to be very helpful, particularly as we see the care and compassion of those supporting others through illness revealing a depth of self-offering that is affecting us all.  But Kierkegaard expands on what he means by the 'mirror of darkness' too.  As we look into the still lake with a mirror-like surface, it is impossible for the on-looker to see into the depths.  What we see is ourselves reflected back, and describes this as deceiving us.  In other words what Kierkegaard is saying to me is, "Don't try and look into the heart of another to see the source of their love - you know that it is there.  Look within yourself to the hidden springs that God supplies for you, and drink of it."  God has placed within us all this capacity, as he brought the Israelites to the place of twelve springs and seventy palm trees.  
Kierkegaard also has wonderful thoughts about the tree and its fruits and leaves, and how we see and hear and experience love.  But that is for another day…
John Mann