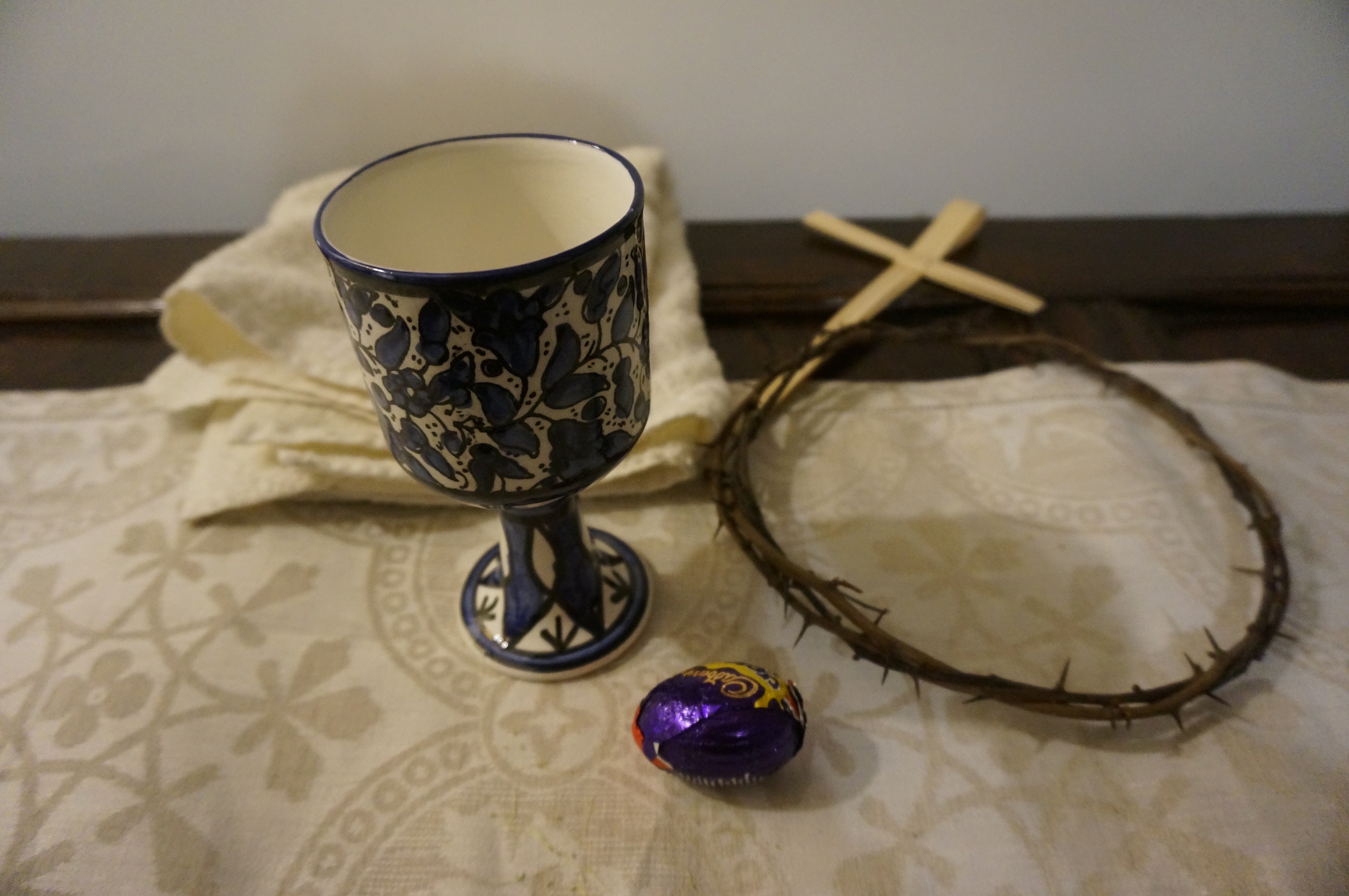 Five objects for a Holy Week Assembly

---
A single school assembly in Holy Week presents us with a problem of choice. There is so much to tell; there is every opportunity to confuse - especially with the very young children. I imagine that clergy and others leading collective worship in schools have thought this through many a time, and found different solutions that have satisfied their own way of doing things.
This year, I have settled on "Holy Week and Easter in Five Objects". I guarantee that it is possible to tell the core story and underlying messages of the eight days from Palm Sunday to Easter Day in fifteen minutes from these five things: A palm cross, a towel, a cup, a crown of thorns and an Easter egg.
I tried it yesterday in St Mark's school and even the reception class was able to engage with these things; and they stimulated lots of questions from children higher up the school. One five-year-old told me that the egg was to show "new life"; I also heard of a dad who is cutting down a palm tree and has hurt himself; the thorns of the crown were felt and imagined in Jesus' head; I didn't need to link the cup to the Last Supper, one of the children did it for me; the towel produced a lot of discussion on why Jesus washed his disciples feet, and the Cross on why Jesus died.
It was good, and I ill try it again. Thank you to the children of St Mark's PS who responded so enthusiastically to the five objects! And... we will see you all in St Mark's Church today, to sing and tell the story of Jesus over these days, and to pray - Have a lovely Easter holiday!
John Mann