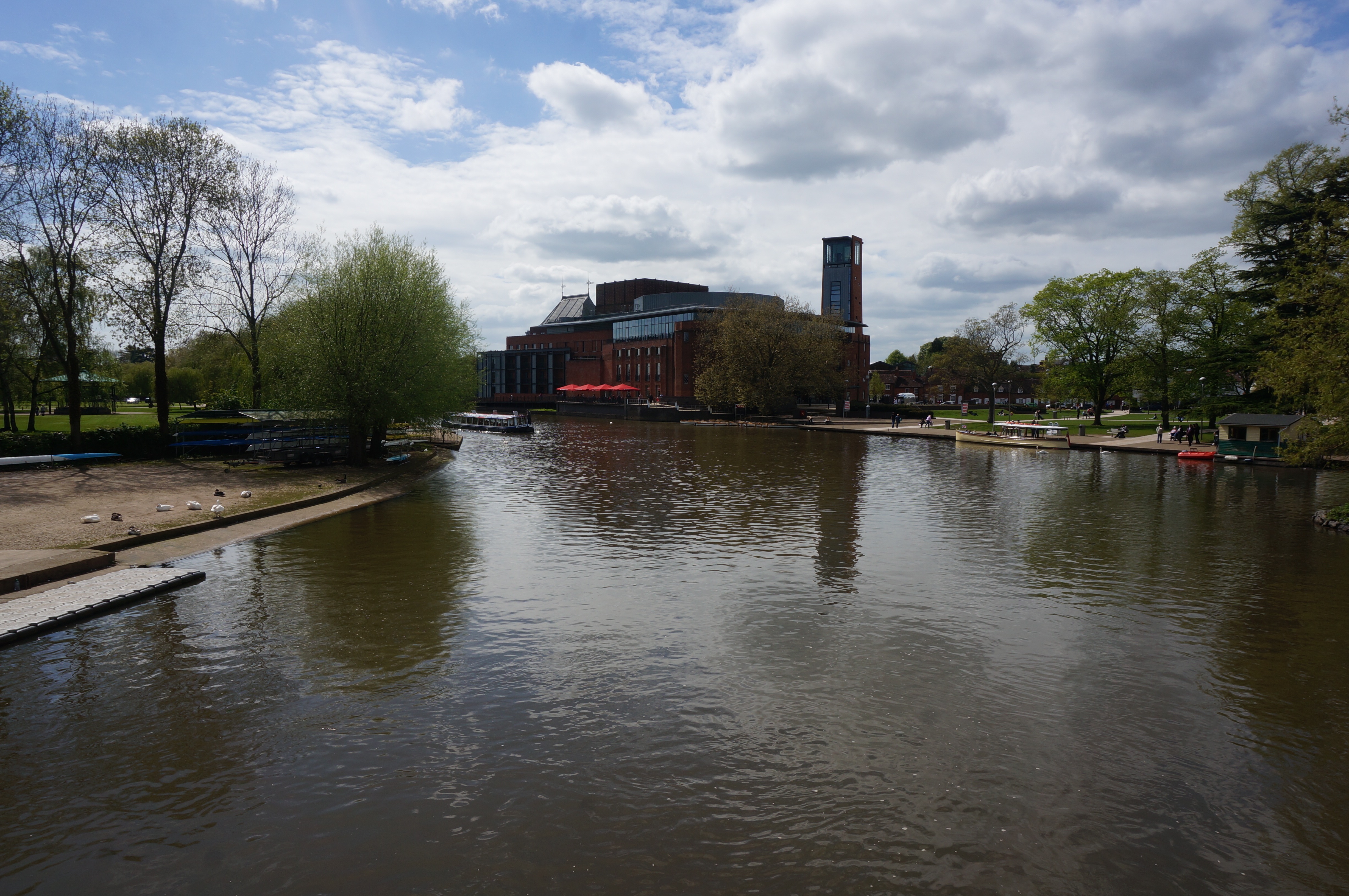 The Avon at Stratford with the Theatre.

---
"It's good to be back", we often say as we arrive in Swanage from being away for while. Having needed to be in Stratford-upon-Avon for a night it was once more our reaction. In just twenty-four hours there were changes in the garden too: the broad beans have visibly grown, the blossom on the brambly apple tree is further on, water in the bird bath has nearly disappeared, and, yes, there seem to be more weeds.
We were comparing the tourist difference between Swanage and Stratford too; the breadth of appeal of our seaside town compared with the all-embracing dominance of the Shakespeare-related events and places. The B and B in which we spent a night was covered in Royal Shakespeare Company posters, signed photographs of actors; cartoons and dramatic paraphernalia. "Are you here to see a play?" was the first question. "Well, actually, no. We are here for the opening of an exhibition of work by an Irish artist." The launch of the display of drawings by Eve Parnell was by Niamh Cusack, who is to play Lady Macbeth shortly, but that is as close as we got to a play.
Later we walked along a stretch of canal, bemoaning the fact that it was not Swanage seafront, paid £5.20 for two ice creams and decided that Shakespeare's birthplace may be pretty and have some amazing old buildings, a picturesque riverside and the looming presence of one of Britain's most famous theatres, but we wasted no time getting back today; arriving to see bank-holiday-weekend sunshine, heard the sea, the steam-engine and the happy sound of families on the beach. "It's good to be back."
John Mann