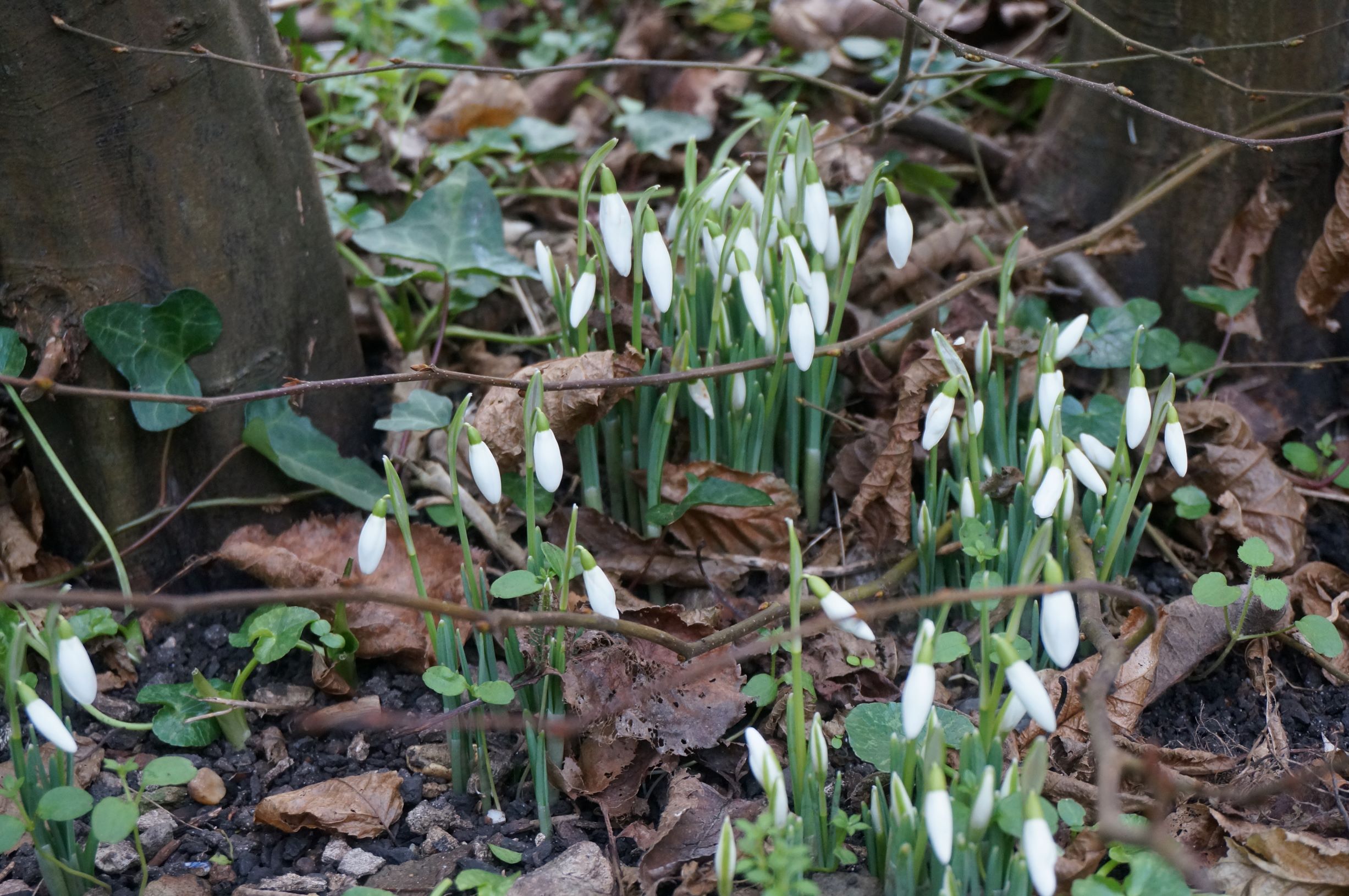 Many photographs of snowdrops were taken at Kingston Lacy. These, though, are from the rectory garden

---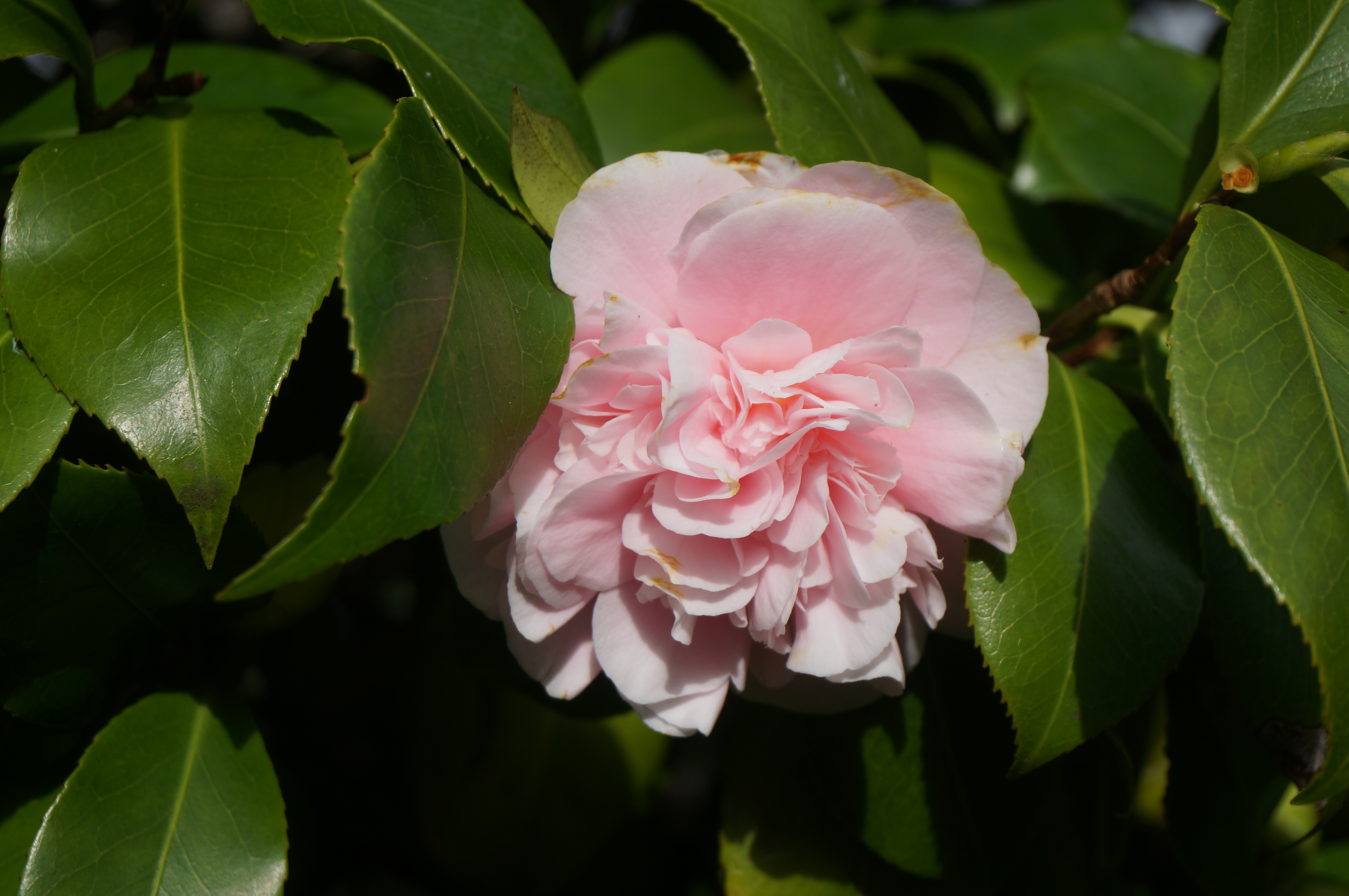 This beautiful Camellia "Debutant" was photographed yesterday at Kingston Lacy.

---
Each year we have managed to get to Kingston Lacy to see the snowdrops - with a good proportion of the rest of the population of Dorset, I fancy.  We went yesterday, and we were not disappointed, as the millions of lovely white flowers carpet some areas completely, whilst in other places they pop up in clumps amidst other plants and are no less glorious, maybe even more so.
There were aconites too, and some early daffodils, a few camellias were in flower and miniature irises, hellebores and some primroses and anemones.   In places we were held at bay by ropes and notices that pointed to the sodden ground and potential damage, requesting we stay off, but in general we could walk and enjoy the early Spring flowers unhindered. 
With storms and heavy rain recently we are in an unusually wet period, but the signs of new life are still all around us.  A bird was singing happily as we woke today, and the lesser celandines are appearing in the verges beside the roads, with white or pink blossom on this bush or tree, and a few hawthorn leaves on another.  Mid February and the renewal of the countryside is underway.
John Mann