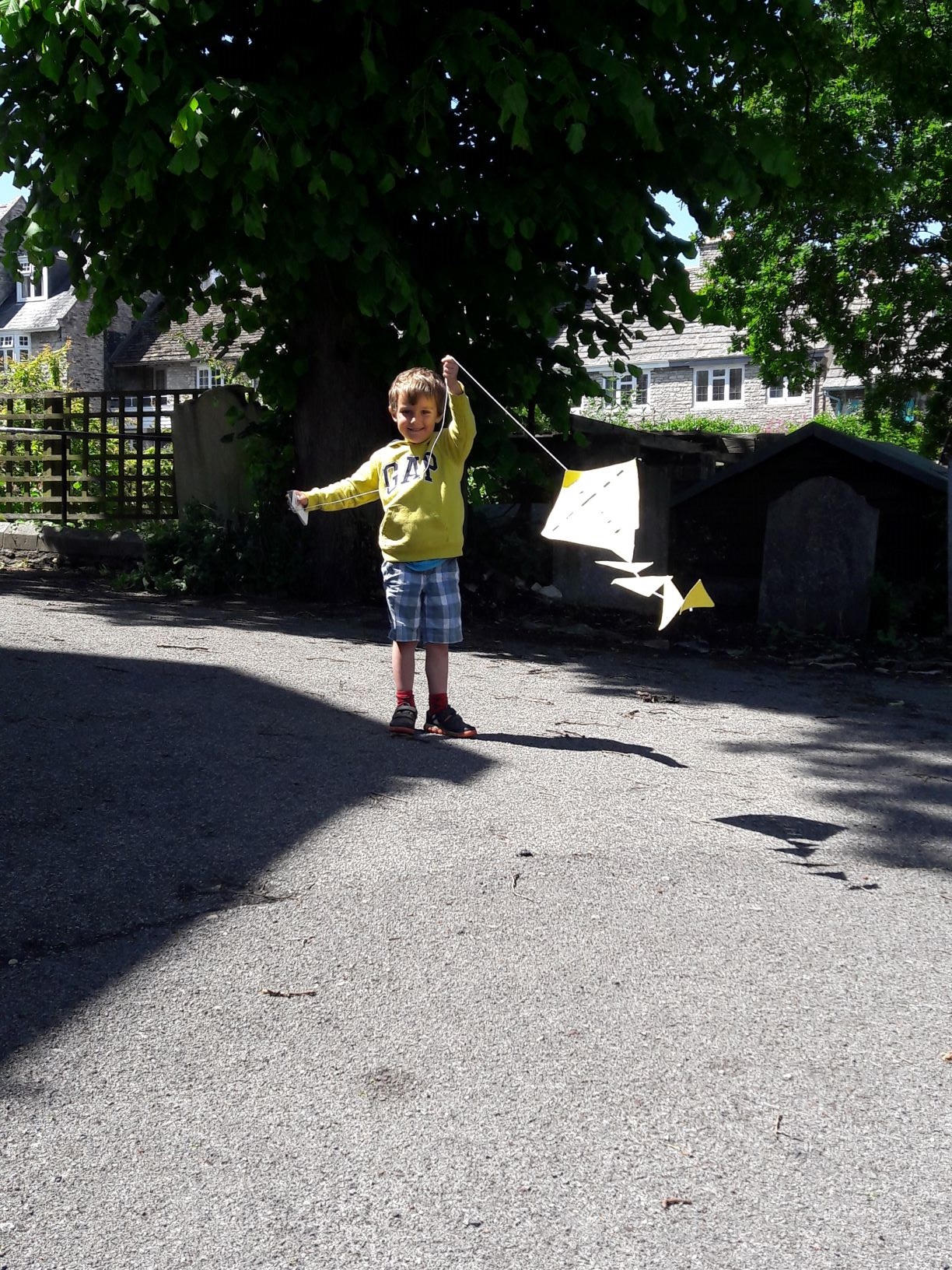 Homemade kites took to the air last Saturday

---
Last Saturday there was kite-making at St Mary's at an Explore session.  Why kites, one may ask?  It was all designed to link into thoughts of the symbols of the Holy Spirit in preparation for Whitsunday, the Day of Pentecost, which we celebrated the following day.  A frieze was also created with figures of the disciples with flames on their heads, as well as bright orange and red tea-light holders, bringing the symbol of fire to the children's minds.
Though there were not that many children present, with a number of other things going on in Swanage last Saturday, including the Fun Day at All Saints' - which despite the wind which grounded the bouncy castle, was a very successful event - those who were kite-makers made the most of the windy morning, as the kites took to the air outside.
So the symbols of wind and fire, and the energy and strength that they demonstrate as signs of the power and direction of the Holy Spirit were celebrated - and the kites flew, and children ran, and the wind rustled the trees and gave us great gulps of air, and we thought of the Spirit of God descending of the disciples of old, and still living and fresh in the Church today.
John Mann