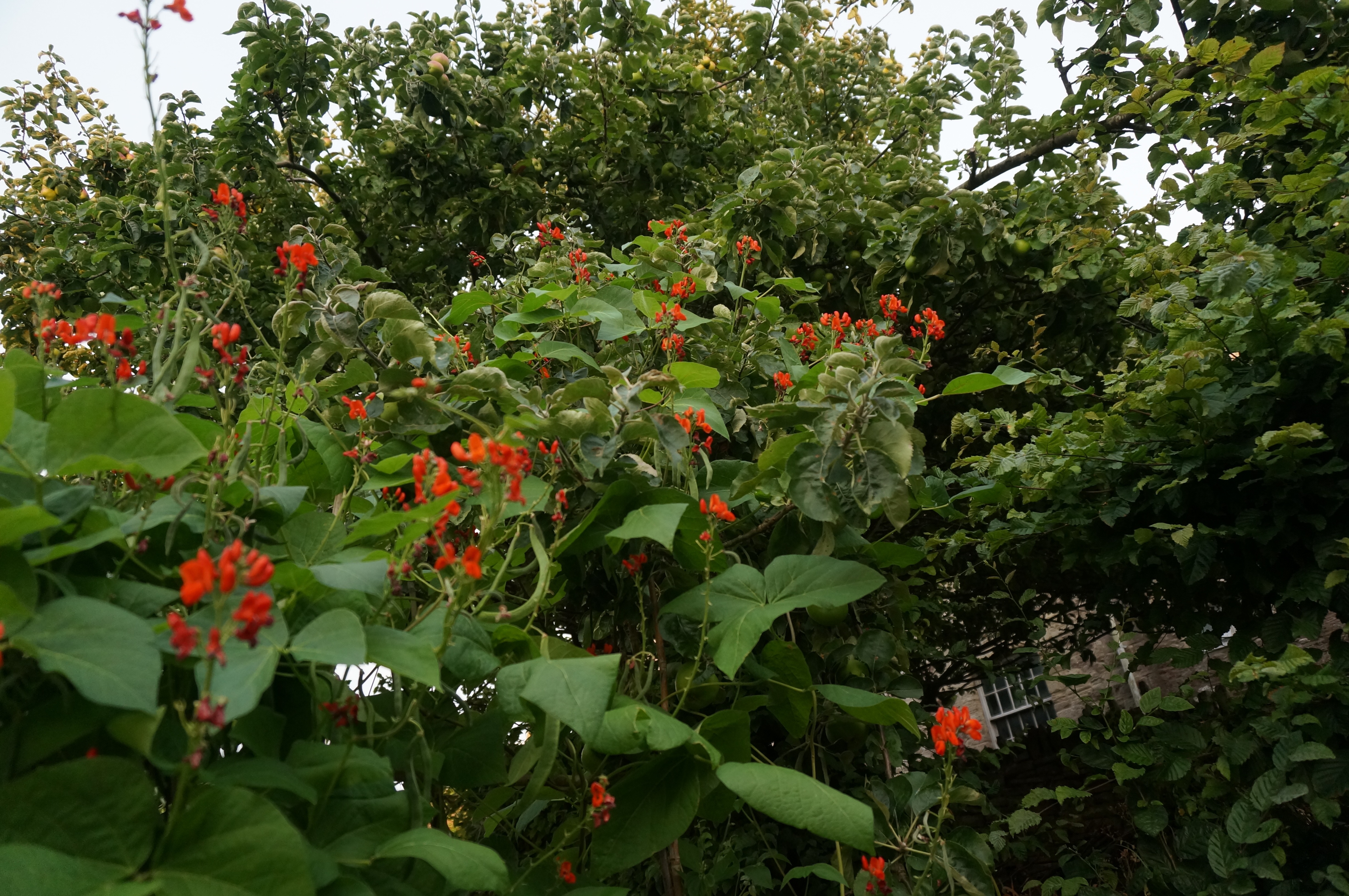 ---
The rectory garden is getting a bit out of control.  I have spent little time in it recently, except at the outdoor table eating meals, and even less working in it.  There is that mid-August look of tiredness and requiring major autumn attention, but it is just too early, and we need to simply enjoy the end of the sweet peas, even though the foliage has now lost its fresh greenness and is looking dried up, as with the poppies and the hollyhocks.  Time for the dahlias, which will appreciate being given a bit more room.
The pots are still good with fuchsias abundant with flower, though suffering a little from the disease that curls and dries up the tips.  We have been advised to cut these pieces out and spray them, but it is another thing awaiting attention.  
It has been a good year, so far, for beans, with an excellent crop of broad beans earlier, and now French beans and runners are producing as much as we can eat and more.  The tomatoes, though all outside are starting to come, and, of course, the apple tree is heavy with fruit nearly ready for picking.
So, all in all, it's planning time, and enjoying the remainder of what the garden has to offer after another productive season - though not without its frustrations.  A normal gardening year really....
John Mann