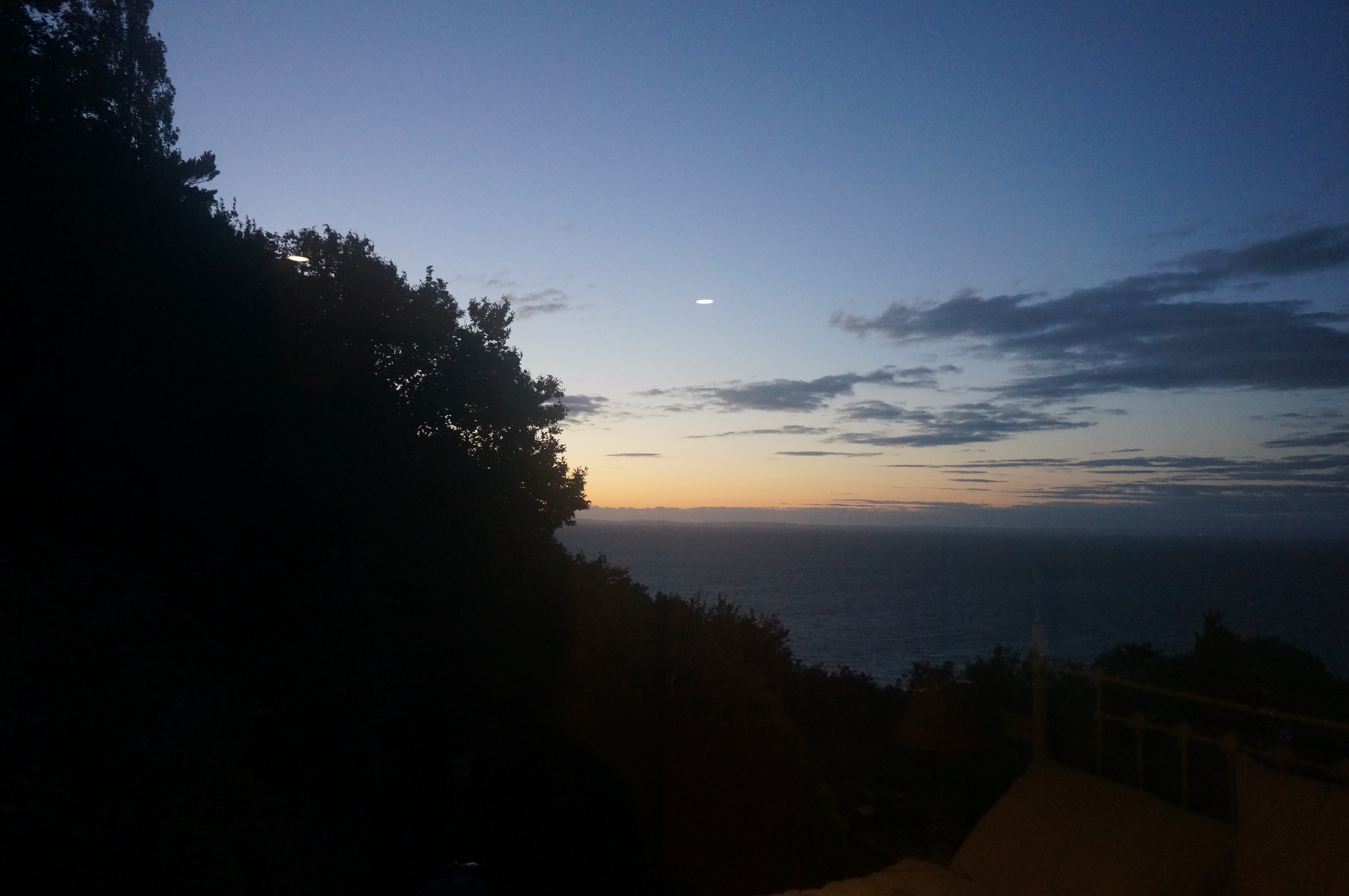 ---
One of the psalms read during the past few days has been Psalm 98, which proclaims the singing of a new song to the Lord.  Many things contribute to this celebration, from harp and voice and trumpet and horn to the noise of the sea, with the rivers clapping their hands and the hills ringing out with joy.  It is a cacophony of sound which draws the singer of the psalm into the praise of the Almighty.  
Was thinking of this extraordinary 'rivers clapping' and 'hills ringing' when visiting the area of north Devon around Lynton and Lynmouth.  The sea produces its noise, as we are familiar with in Swanage and Studland, but the deep valleys and fast flowing rivers, steep hills and precipitous cliffs of the Lynton/Lynmouth area, including the Valley of Rocks, seem to suit the thoughts of this psalm very effectively.  
After a day of rain the rivers - there are four of them flowing off Exmoor, which join in pairs high up in two valley, then meet at Lynmouth before emptying into the sea - rushing with white water over the rocks and sparkling in sunlight through the trees, make a very good attempt at clapping their hands, and the dizzy heights of the steep hillsides produced a kind of ringing in the ears, on looking down a sheer five hundred feet.  It is all, especially on a sunny summers day, a reminder of how wonderful is the world of God's creation and how from the least flower to the mighty mountains there are reasons to give thankful praise at all times.
John Mann