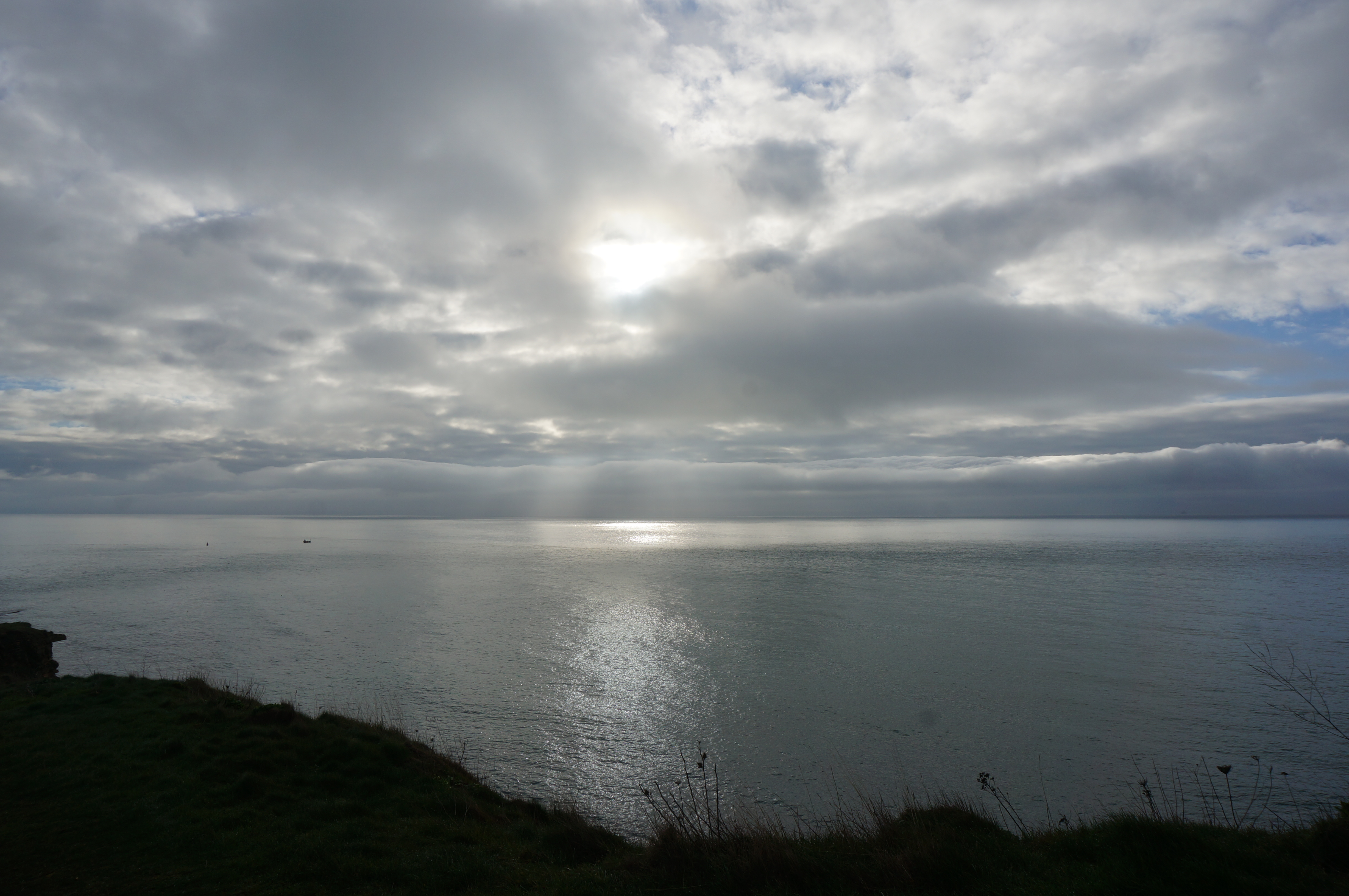 7.30 a.m. off Swanage this morning

---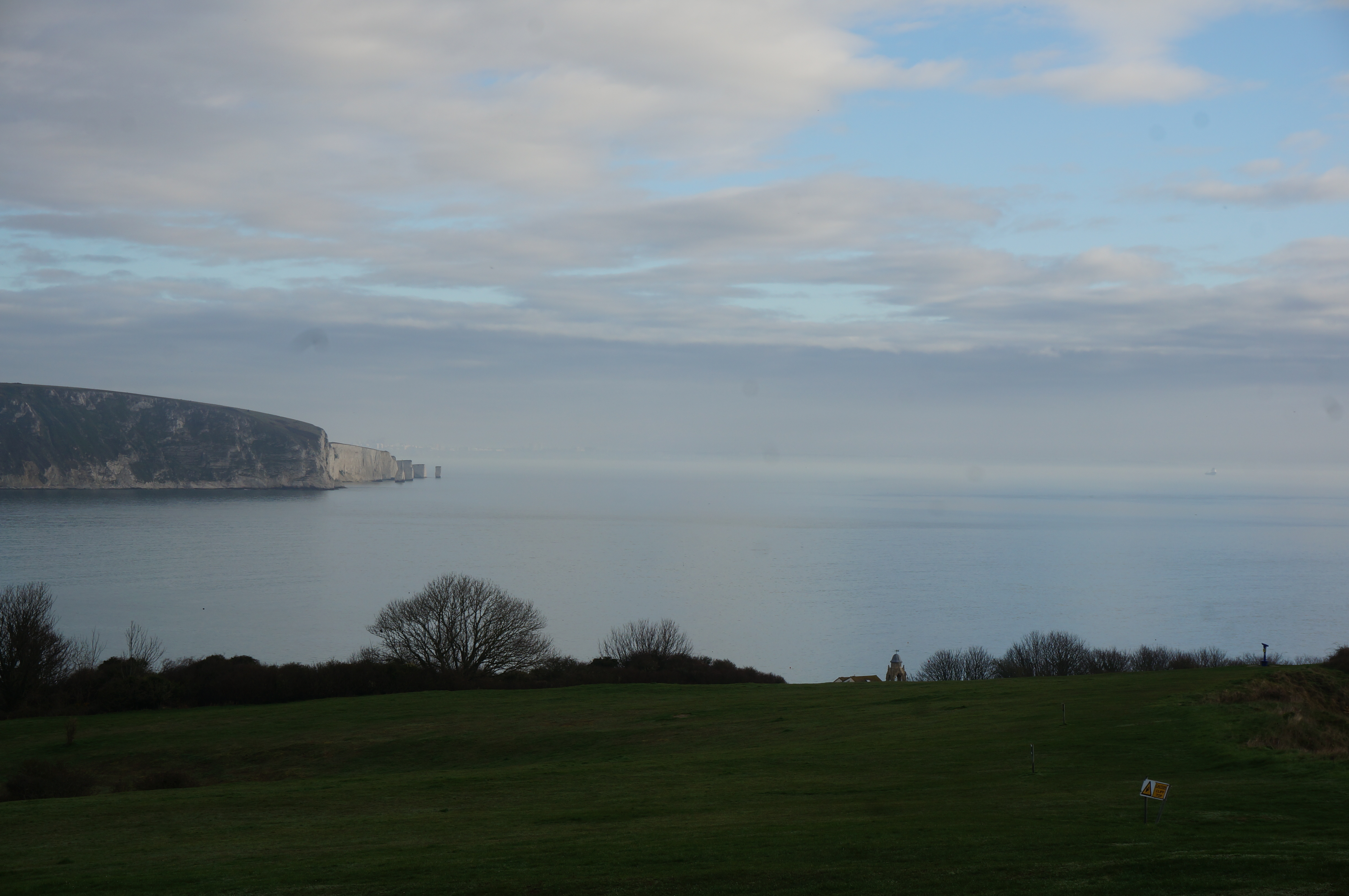 The view to the Old Harry Rocks a few moments later

---
Thick walls, a stone-clad roof and double-glazing, even with a small bedroom window open, are inclined to dampen the sound of the dawn chorus, but this morning it seemed to begin in earnest at about 5.00 a.m.   We are well into Lent now, but still some way off Easter and yet, in another year, with its date much earlier, it could be Holy Week.  
Helen and I walked early today down towards Peveril Point over grass upon which there was a heavy dew.  The light was perfect too.  Everything on a day like this feels new-created, as fresh as the new morning.  An interesting thing that I had not wondered about before occurred to me today, as, listening to The Creation by Haydn, with the magnificent fortissimo when THE LIGHT is declared, I tried to get my head around God pronouncing "Let there be Light" as the first of all created things, leading to the separation of light from darkness and day from night, and yet it is the fourth day of Creation before the Sun and Moon appear.  
The conclusion must be that the writer of Genesis considered that whilst God created light in the universe, in the heavens, in all its glory, it was not until the earth emerged from the sea and the green plants and trees were established by the Creator in the dimness of what light fell upon the earth from somewhere beyond it, that the Sun appeared in its magnificent blaze of brilliance to rule the day, and the moon, the lesser light, was placed to rule the night.  
Looking at the sun on the sea this morning and the blossom of the blackthorn bursting into its own reflected brightness, with the birds twittering away, we watched a fisherman fiddling with his tackle, with a seagull erect upon the bow of his boat; statuesque, waiting its opportunity for food.
John Mann