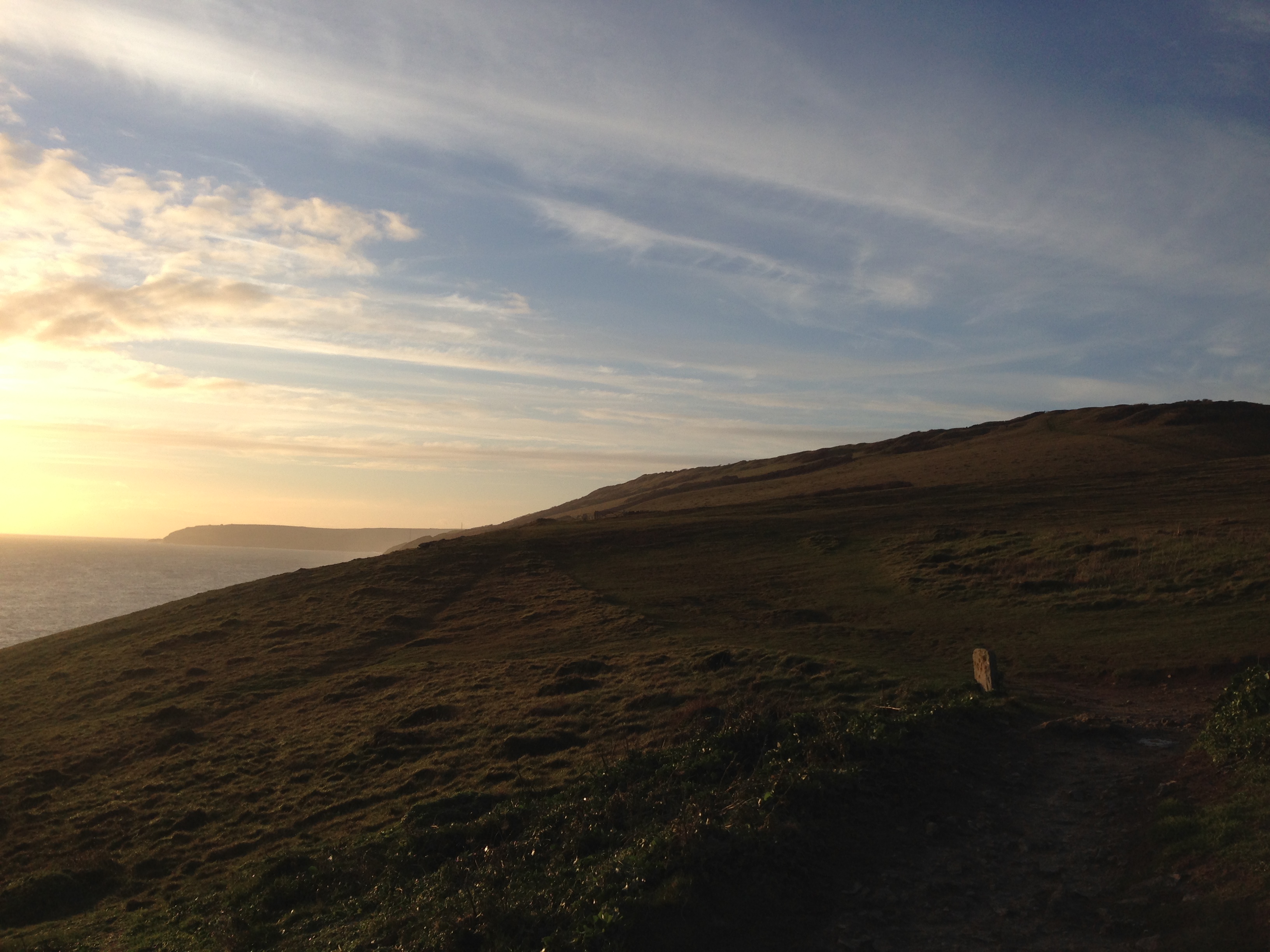 ---
Late afternoon yesterday and Helen and I set out on a walk around Anvil Point.  The sun was low on the water - and in our eyes - as we approached from the direction of the castle.  Looking back towards the Isle of Wight, and just along the cliff edge, sighting was brilliant in the gorgeous brightness.  Guillemots splashed and bobbed on the waves, but the cave was empty, "gone fishing" was the case for most of them, but then, in the golden light we saw on a rocky ledge a male peregrine; statuesque and threatening, as from talon to beak it oozes power, even in this the smaller of the sexes.
A trickle of water is once more in the gully below, flowing out to a choppy sea, with plenty of white water as the waves gently call to passers by, "come near, stand and stare, you have the time, be mesmerised by our rising and falling, the swirling and the splashing."  I imagine visitors carry this thought back with them to hot and airless offices and homes, but, as certainly as we cannot bottle the energy of a young child, nor can we catch and hold the fleeting moment of nature's power and grace and beauty.  To see it every day is a great gift to those who can.
A single figure on the ridge above is black against the sky, and enhances the light from a sun going down, as we take the tarmac road from the lighthouse back to the castle, past ragged hedges of thorn and bramble and edged in old man's beard.  Rivulets are running down the road as we pace the familiar half mile back to the carpark, and onwards to the residential roads, nodding to a last few dog-walkers; faces familiar from the regulars who walk and run and simply stand and admire our ever changing, ever inspiring daily wonder.
John Mann