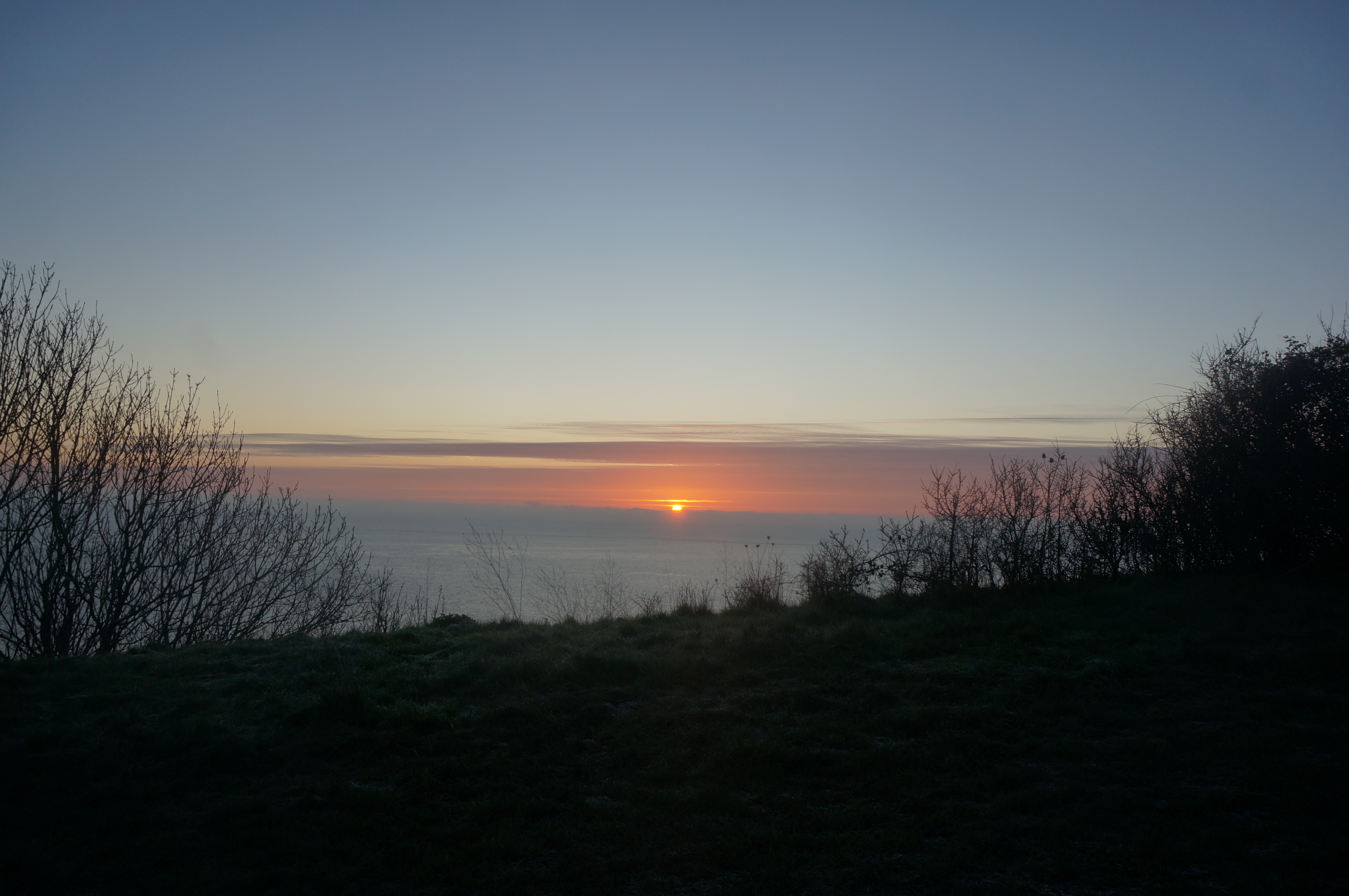 ---
One year ends, another begins
Coincidence, perhaps, has brought Samuel Taylor Coleridge's poem Frost at Midnight twice to me in the past few days.  First from an essay in the Autumn issue of the Poetry Society's Poetry Review, then from Andrew Motion's anthology of poetry from 2001 entitled, Here to Eternity.  It is a poem of musings on silence and listening and wonder, as Coleridge, alone, looks into the cot of his sleeping child:
"The inmates of my cottage, all at rest,
Have left me to that solitude, which suits
Abstruser musings: save that at my side
My cradled infant slumbers peacefully.
'Tis calm indeed! so calm, that it disturbs
And vexes meditation with its strange
And extreme silentness……"
the poem continues further on:
"Dear Babe, that sleepest cradled by my side,
Whose gentle breathings, heard in this deep calm,
Fill up the interspersed vacancies
And momentary pauses of the thought!
My babe so beautiful! It thrills my heart
With tender gladness thus to look at thee,
And think that thou shalt learn far other lore
And in far other scenes……."
Having all three of our grandchildren with us over Christmas has been a gift indeed, ages four, two and a half and one year, their combination of wonder, imagination and energy is sometimes loud and chaotic, but Coleridge's thoughts on the sleeping child and their potential, as well as what seeds of thoughts they plant in us, in the silence, in the stillness, as we listen and learn and long for what we once knew and can find again, of hope and potential and the ability to take in the very things that God would have us learn anew.
"…… so shalt thou see and hear
The lovely shapes and sounds intelligible 
Of that eternal language, which the God
Utters, who from eternity doth teach
Himself in all, and all things in himself.
Great universal Teacher! he shall mould
Thy spirit, and by giving make it ask."
New Year's Eve, or, as often in Ireland, 'Old Year's Night'.  I resolve to make the year 2022 a year to listen more to what Christ reveals for us each moment, from this very Christmas season, beginning when he too was a babe in a manger crib.  To listen in the silences that life creates; in the gaps and cracks: as summer, "clothe(s) the general earth with greenness"; while staring, watching, "the redbreast sit and sing"; look deep, "betwixt the tufts of snow on the bare branch"; and contemplate, "the secret ministry of frost […] in silent icicles, quietly shining to the quiet moon."  And, yes, with all these things from Coleridge's poem, and many more of our own making, of contemplating how silence leads us to a deeper and more meditative quality of listening.
John Mann