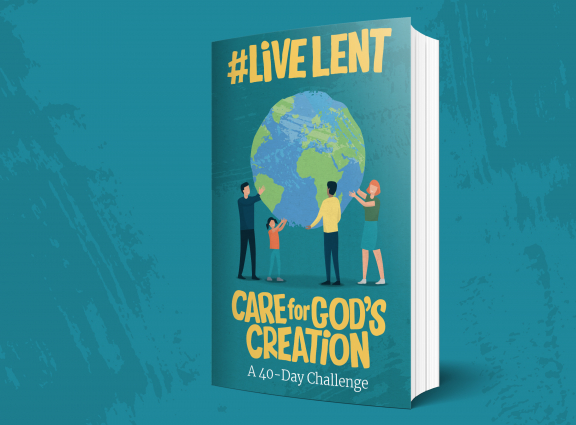 #Live Lent
The Church of England is promoting a 40-day challenge for Lent this year, entitled "Care for God's Creation".  The Standing Committee decided to order copies of the guide booklet for all of the churches of the Team.  These will be distributed on their arrival.  However, we learnt at the end of last week that there are printing problems, and the supplier cannot guarantee that we can have them for Ash Wednesday, so we may have to do some catching up!
We will be given a prayer for use each week by the guide.  So, I can, at least give you that, so that there is a daily focus for the opening days of Lent, which starts on 26th February.  The prayer runs:
God is love, let heaven adore him;
God is love, let earth rejoice;
let creation sing before him
and exalt him with one voice.
God who laid the earth's foundation,
God who spread the heavens above,
God who breathes through all creation:
God is love, eternal love.
This was composed by Timothy Rees (1874-1939) and is, of course, more of a hymn than a prayer, so maybe we can sing it to ourselves, making up our own tune to the glory of God as we start our Lenten thoughts around "Care for God's Creation".
There are children's booklets on the same theme, that we are handing out free to all the children in St Mark's School, and to any other children who would like one.  These we have already, so just ask!
John Mann