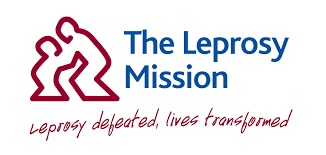 ---
Chris Stratta, regional manager of the Leprosy Mission joined the zoom services in St Nicholas' yesterday, and using the modern technology, was able to move us from screen to screen, picture and video, while still seeing him to one side.  He was also extremely informative as to the situation regarding leprosy in the world today, and especially in Mozambique, which is the current focus of the Leprosy Mission's appeal.
Earlier in the day, the Radio 4 Morning Service was produced by the Chinese Christian community.  It was equally informative and well led, with songs and prayers and a speaker that gave a picture of a different sort of plight: the problems that come with political change, setting up movement of peoples and critical life transformation for hundreds of thousands of individuals and families. 
In the midst of a pandemic there are those that keep their eye on the ball - as we say - and ensure that we don't forget that the rest of the complex interaction of the global community is not lost sight of, whilst media attention is, understandably, focused on the current rapidly changing situation of a spreading virus.  
It seems to me that one of the things to think about as we contemplate coming out of lockdown, whenever that happens, is that there are many, many things lying beneath the radar just now, that will need close attention and serious financial and human resources, and, as always, it will be the weak and the vulnerable that are most at risk.
John Mann