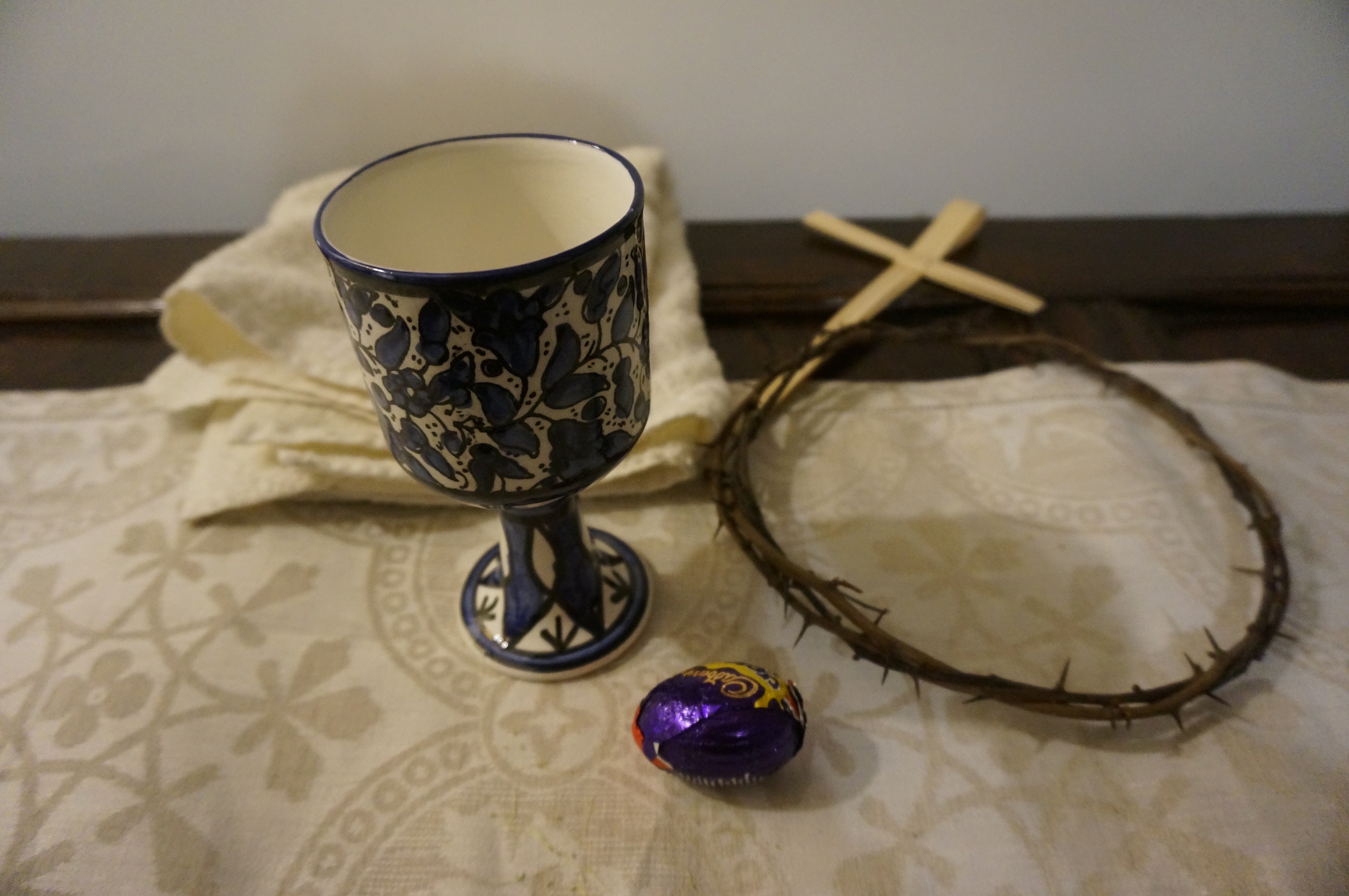 ---
There was a particular quality of the air yesterday morning that seemed to say to me that Spring was here, and there would be no going back to Winter, even for a day.  Someone reported to me the first sighting of an orange tip butterfly, traditionally an appearance that announces that Winter has gone for good.  I was a little jealous of this sighting, but as I had posted a first swallow yesterday too, we were both on the same track…..
This morning, early, the birds are in tremendous voice as the dawn chorus got going and light emerged from the darkness.  All of these signs belie the fact that today is Maundy Thursday, a day upon which we note, towards its end, the growing gloom of Gethsemane and the arrest of Jesus.  Our liturgy for this day holds many features, but chiefly they are around what happened in the early evening, namely the events of the Last Supper.
Last night a link to the Chrism Eucharist came to all of the clergy.  In a normal year, we would be getting into cars and driving off to Salisbury, to a service in the cathedral, led by the diocesan bishop.  In it we reaffirm our community of priests and other ministers throughout the diocese.  Maundy Thursday has this collective aspect, and this year, as with everything else it is going on-line.  So at 11.00 a.m. today, or thereabouts the clergy will be part of a streamed service from the Bishop's private chapel.
The liturgy on our own website is designed for use this evening at 7.30 p.m., but can, of course, be accessed anytime.  We shall make the focus Christ's washing his disciples' feet, of which we read in today's Gospel.  We could equally well have thought about the importance of the meal, how it came about, the place of Judas, or John or Peter, or thought about the late evening in the Garden of Gethsemane and what that meant for Jesus and his closest disciples.  
Over the next two days there will be a number of things appearing on the website and I cannot link them all from the home page, so please do look to the news/events tab at the top right-hand corner of the website and check on the news items as they appear during the course of tomorrow and Saturday, as we approach Easter Day and respond to the amazing news of the Resurrection of Christ.  But first let us ponder on this day, and the growing darkness and desolation, for it is important that we do.
John Mann
David Nunn's short Jerusalem film for Maundy Thursday can be accessed here:
http://www.swanageteam.com/news-events/david-nunns-short-film-for-maundy-thursday/