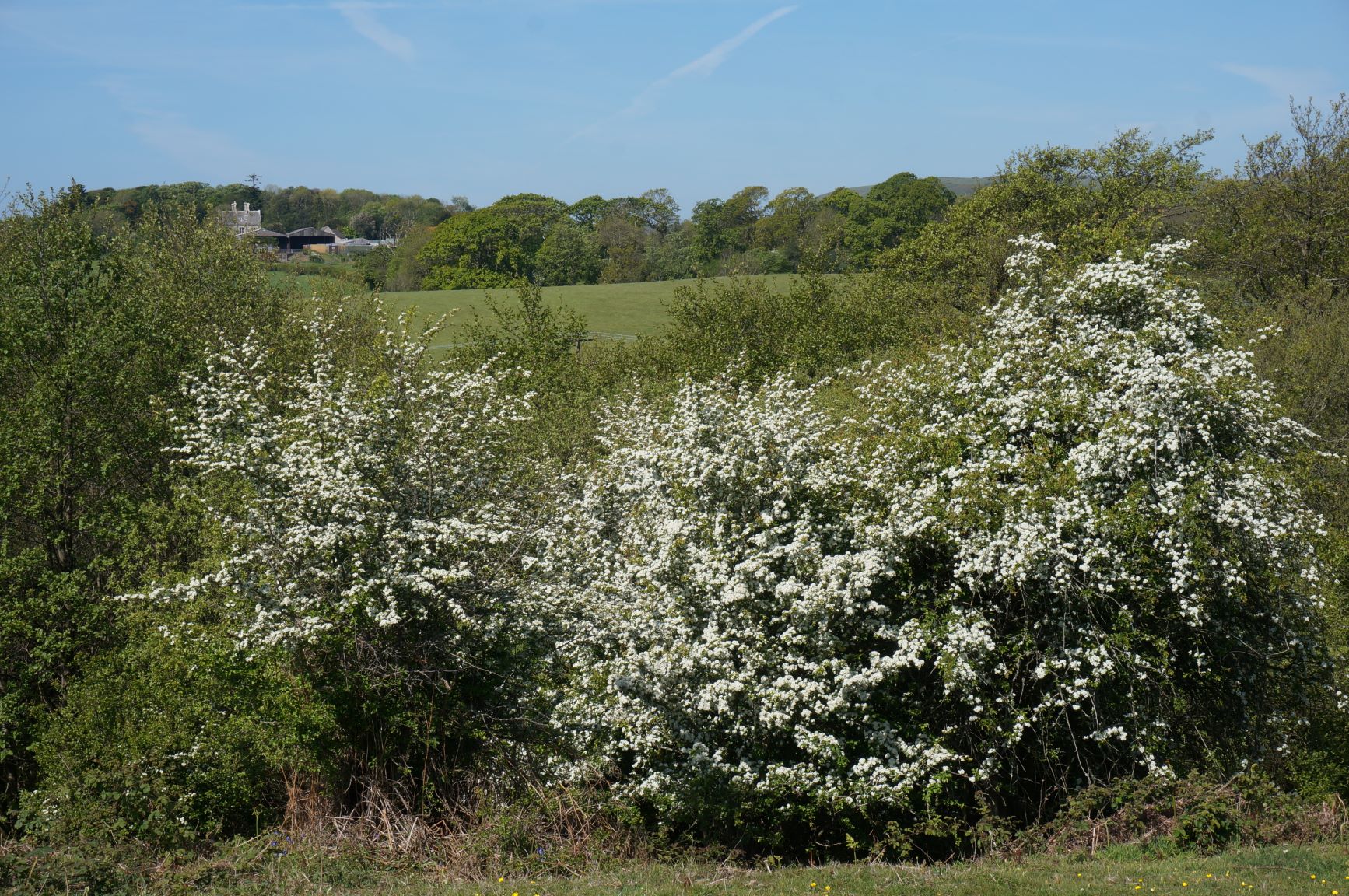 ---
Ten years ago (it was in June 2010) I was with a group of clergy at Minsteracres Retreat House in Northumberland.  During our time there we were led by the Bishop of Bangor in north Wales.  I was reminded of this today when reading of St Asaph this morning, whose life is celebrated on 5th May.  St Asaph may be at the other end of Wales, but the connection was partially made because Asaph became head of his monastic community on the departure of Kentigern, who traced his steps to Glasgow as bishop with two-thirds of the nearly one thousand monks.  I was thinking of the wide connections of the Church across the country in those early days, but also, yesterday, I chanced to find my notes of a decade ago, and I was pondering the depth of teaching that Bishop Andy gave us during those days, when we were immersed in the Northumbrian Church and visited Lindisfarne, amongst other places.
One morning the Bishop asked us to undertake an interesting exercise, which it would be worth attempting again today.  He asked us to list the top ten words indicating the, "language of spirituality" in today's Church.  If I recall correctly, he didn't unpack exactly what he meant by "the language of spirituality", he simply gave us an example, by asking, "would 'humility' feature in the top ten?"  Good question I felt then.  Good question I feel now.  As we were turning this over in our minds, and probably considering the coffee break that was imminent, he told us of the thought he had, on the day of his consecration as bishop, to once a week clean the floor of his chapel on his hands and knees, as a private act of humility.
So why did he tell us this?  At first sight it may appear as just the opposite of what he was teaching us, as if he were seeking praise for his act and vow.  The way he told it quickly dismissed any thought of such an idea.  The example was a good one and we took it to heart.  I even made a note of it, and the subsequent teaching, to read a decade later, for what he went on to tell us wasn't, 'how to live humbly' but, 'what is the effect upon our lives if we do not embrace humility?' By putting it this way, his action was not something out of the way and unusual.  He was simply giving us a mindset that should be our norm as Christians, and particularly as clergy.
His angle of attack at our pride was incisive: "Humility saves us from the great temptation in seeking popularity."  He went on relentlessly at this point:  "If we find that we are in a conflict situation in our ministry we will take any affirmation that comes our way.  But, humility saves us from resting our service on popularity and success."
Then, taking the example of the hymn "Brother, sister, let me serve you", he drew us to consider the post-resurrection lakeside encounter between Peter and Jesus.  Bishop Andy, pointed out to us that, "Jesus was taking a risk in asking Peter to the risks."  But that this was the only way for him, and for us too, if we are not to shut-down the working of grace within us.  "If we can't be wounded, we are of no use to anyone.  We need to incarnate in our lives the knocks and bruises."
It is strange how we are forever re-learning lessons - how we need to be forever re-learning lessons.  Retreats function in this way, allowing time for recollection and reflection.  We rarely discover anything entirely new, but the ground is broken up and the rigidity of the filters and lenses through which we look at ourselves and the world - and perhaps God too - is weakened.  We start to look at those filters and lenses, and allow them to withdraw like mist burning off on a day in summer.  
That day in Northumberland it rained.  The lake was bordered with yellow flag iris, the hawthorn blossom was still not at its best, the tiny stamens like stars in each flower, the birds flitting from damp bush to damp bush, and there was a great calm.  
John Mann