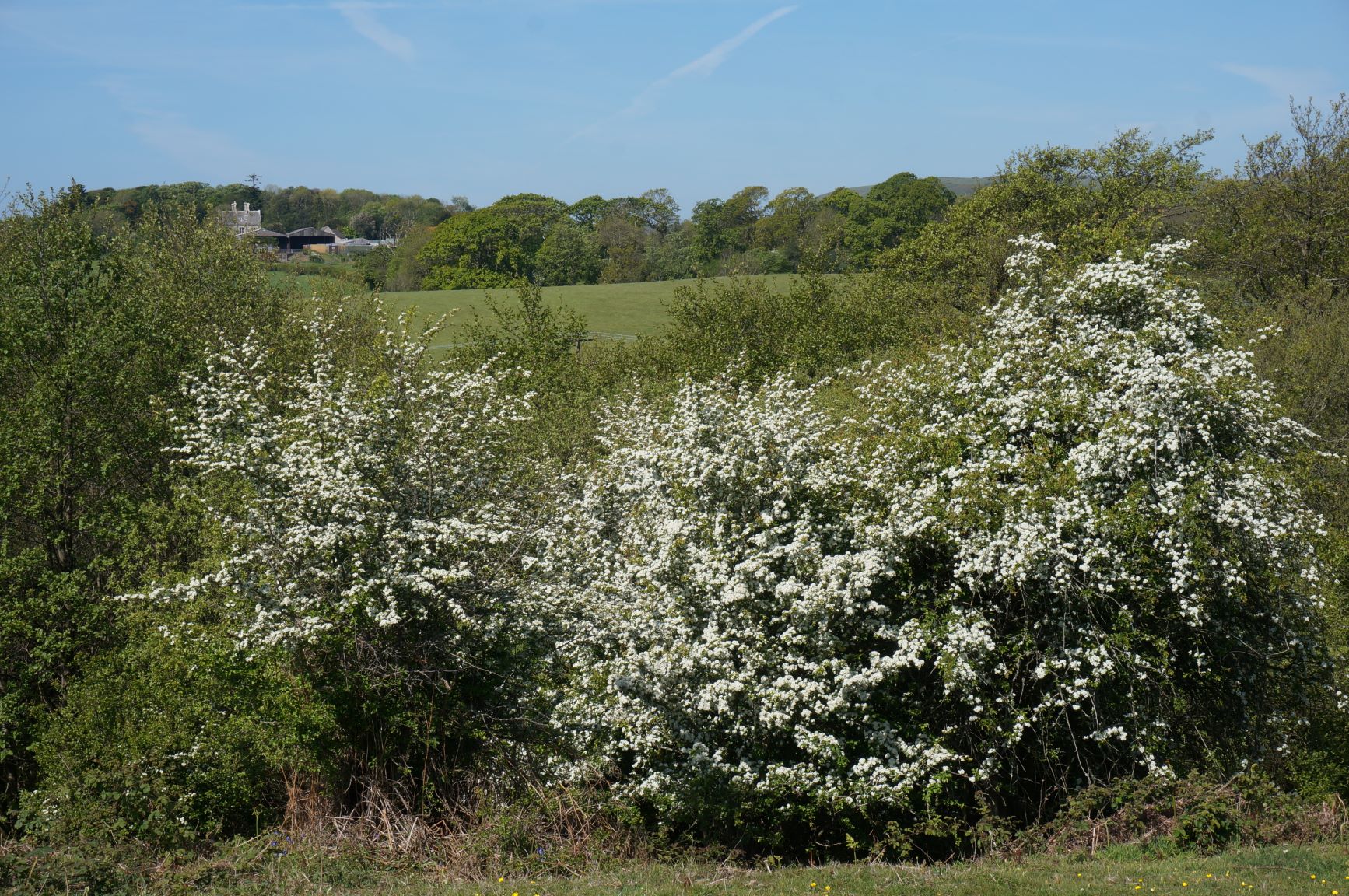 Hawthorn blossom on Corfe Common

---
Mid May and the Hawthorn blossom is perfect in the Dorset hedgerows.  White is the predominant colour during this month as the elder opens, the cow parsley lines the lanes of the countryside, ox-eye daisies open even as the crab apple flowers begin to fade.
We were discussing at morning prayer today the pros and cons of a set date for Easter, and, as so often, the conversation surrounded the knock-on effect of both the weeks of Lent and the "Sundays of Easter" or, the "Sundays after Easter" as once was.  We are approaching that period of days from the Ascension to Pentecost, which is one of the annual special times of prayer, adopted by the Archbishop of Canterbury with the initiative of Thy Kingdom Come, encouraging prayer during the days of the traditional Novena.  
The garden changes each day at the moment: seeds germinate, newly planted bedding takes off, and the weeds grow better than anything else.  There are young plants to be protected, but others have become strong enough to manage the overnight catastrophe of attack by slug and snail; and watering is necessary too, especially for the vegetables and the pots.  Helen has the containers planted up ready for another flowering season, which leads well into the autumn.
My eye is, amongst many other things, on Celestial, a beautiful white rose that I planted just before Christmas in 2017.  It didn't flower at all last year.  It is an ancient variety.  The bush is healthy and vigorous and was a gift to me from a friend in Ireland when we moved.  No flower buds have appeared yet, but I am hopeful of this lovely old rose adding to the beauty of the rectory garden sometime in June.
John Mann