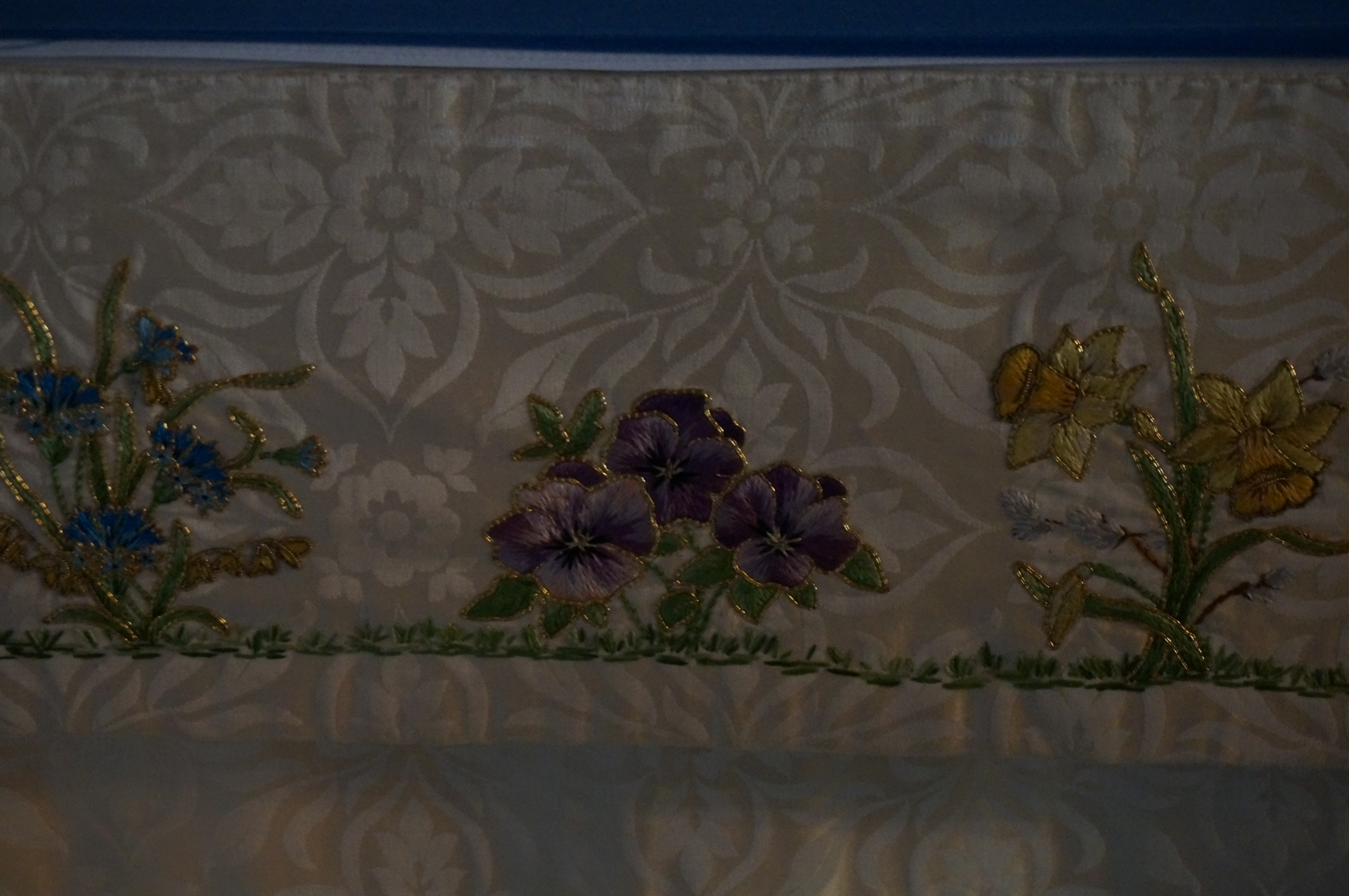 A detail from the altar super frontal at St Enodoc's Church, Cornwall.

---
The Feast of the Epiphany earlier this week, and memories of a day walking on the north Cornish coast last week.  Parking at Daymer Bay, outside Trebetherick, we walked the short distance to St Enodoc's Church, the place of John Betjeman's burial and the area around which much of his Cornish poetry was written.  The Church was rescued from having been buried to its eaves in sand in the Victorian era, but is now a much loved seaside church in the midst of a links golf course.  Its weekly service is 3.00 p.m. Evensong, and it gathers, no doubt, a small congregation of visitors most Sundays. 
The Christmas decorations were around the door and throughout the inside of the church, along its broad window-ledges and adorning its truncated screen.  The tree was simple and the crib scene simpler still, but with exquisite needlework and carvings, low-roofed and stone-flagged, it holds a peace and quiet that belies the crashing waves and wind-driven kite-surfers making for energetic excitement a few metres over the dunes and Brae Hill.
White flowers and berries, with apples garlanded within the arrangement at the outer door were seasonal, whilst the altar finery had spring flowers and butterflies to herald what is only weeks away.  Outside, snowdrops bloomed and the feathery tamarisk waved gently in the breeze.
Blessed be St Enodoc, blessed be the wave,
Blessed be the springy turf, we pray, pray to thee…
John Mann