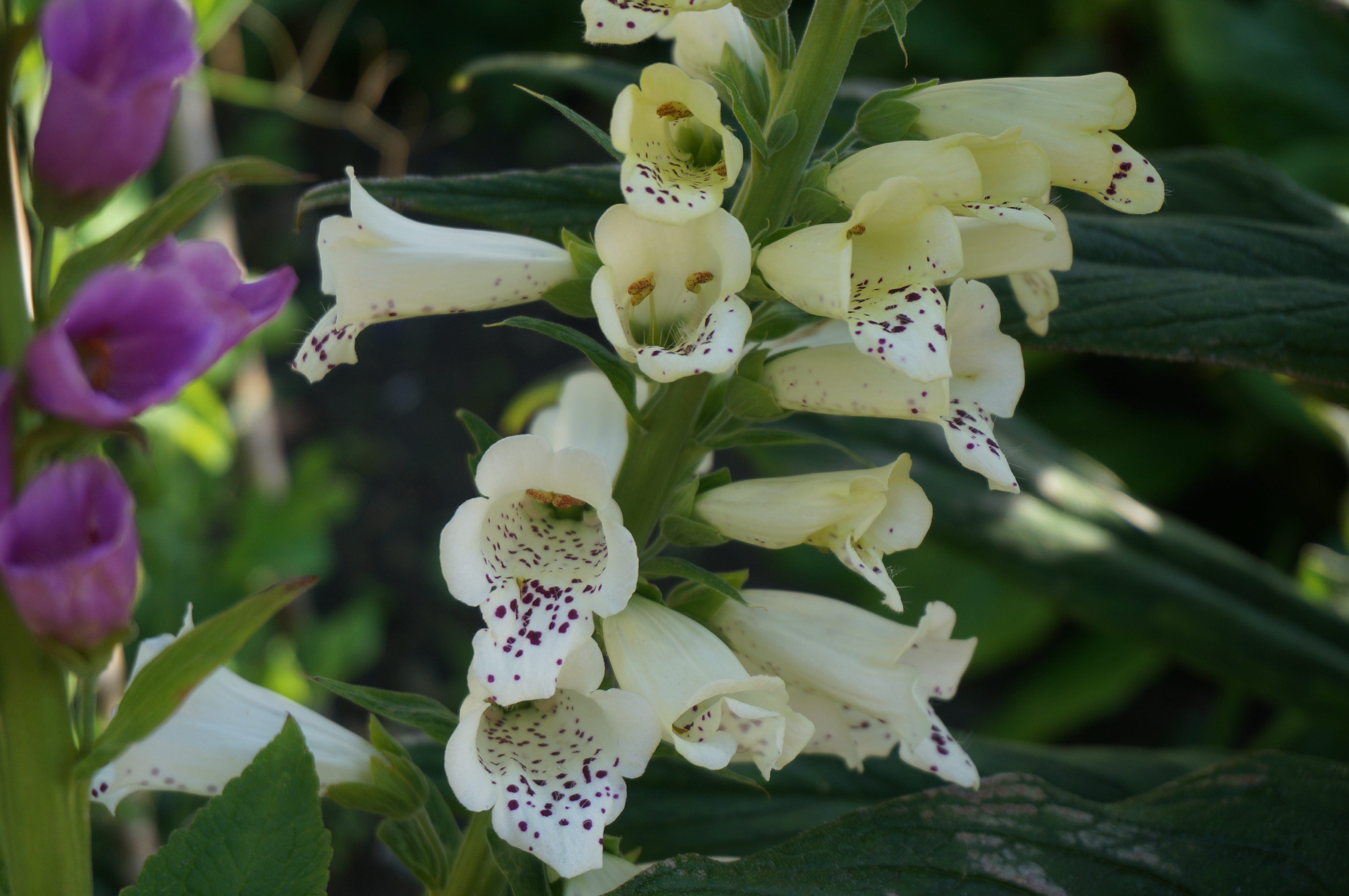 ---
There is a point, and I think that we have just about reached it, when the rectory garden feels as though any major work will have to wait until the autumn; from now on and through the summer, we enjoy what is there and accept what can't be changed, until everything dies back again.
It is, as I have said before, a garden which is thickly planted, with many parts that are little or never disturbed.  So the wildlife like it, and we have our own, resident, holy blue and speckled wood butterflies, that are present at pretty well any moment of any sunny day.  The deck chairs move and are packed into the shed at the threat of rain, but otherwise the garden simply eases itself into summer, and Helen and I potter, tie up, weed (a little), water (a lot), and harvest flowers and fruit and vegetables.
At the moment we are enjoying the spectacular sight of an Echium pininana, one of two that we bought at, of all places, the Swanage Fish Festival, last year.  They put on an incredible amount of growth in a very short time, then flower and die, but casting much seed at the same time.  The foxgloves are perfect just now too, and have cross-fertilised to give us many different shades from deep pink to white. 
We have plenty of failures, of course, but many things, if left alone, just seem to grow and flourish and die back again, with little attention from ourselves; as with the beautiful words of Psalm 103 that I have read at countless gravesides, of the flourishing grass and the flower of the field; its passing is as mysterious as the wind blowing over it, "but the merciful goodness of the Lord is from of old and endures forever…."
Today, at Morning Prayer, Aaron planted his staff in the ground and it budded with leaves and almond blossom, a sign of favour and promise as the people of the Exodus emerged from another crisis of trust.  I don't look for such miracles in the garden, but the more one looks, the more one sees of the nature of life itself - a wonderful and uplifting miracle; new every morning.
John Mann