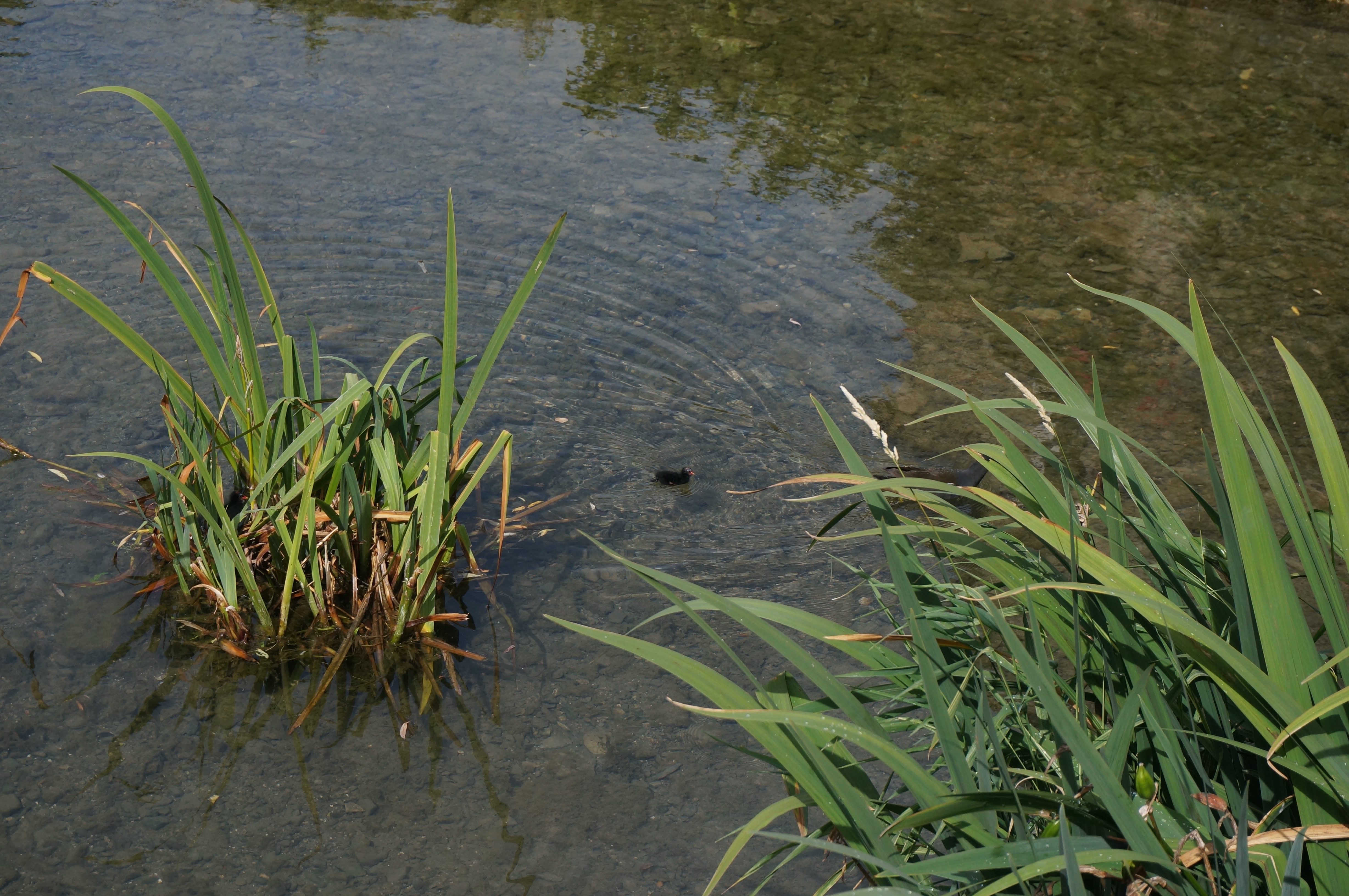 One chick leaving the security of the nest

---
The Mill Pond is only a few yards from the Rectory front door and at one time it could have been seen from the gate, but the weeping willow, enjoying having its roots firmly placed where it has them, at the upper end of the pond, is very large and lustrous, and, even though it was trimmed last week, still obscures the view. As a result it is easy to forget that the pond is there at all.
However, wandering past yesterday afternoon, I noticed that quite a little crowd had gathered to look at the moorhen chicks, just a week old, leave their nest and strike out for what little cover there is at that end of the water.
They are three tiny black balls of fluff that are very cute and also highly vulnerable at the moment, and, indeed, as our neighbour Richard, quite an expert of the pond, pointed out, the sluice at the bottom end of the pond is as big a threat to the young birds as predators, though a black-backed gull could make short work of one of them at this size.
Having handed binoculars around, taken photos and wished these chicks well, children in their high-vis jackets, their nursery leaders, Richard, Helen and me, with other passers by, all filtered away. We shall be back to see if the three survive, whilst ducklings, themselves tiny a few weeks ago, are already pretty well adult ducks in their own right, three male and one female, serenely sail by without so much as the flick of a wing.
John Mann