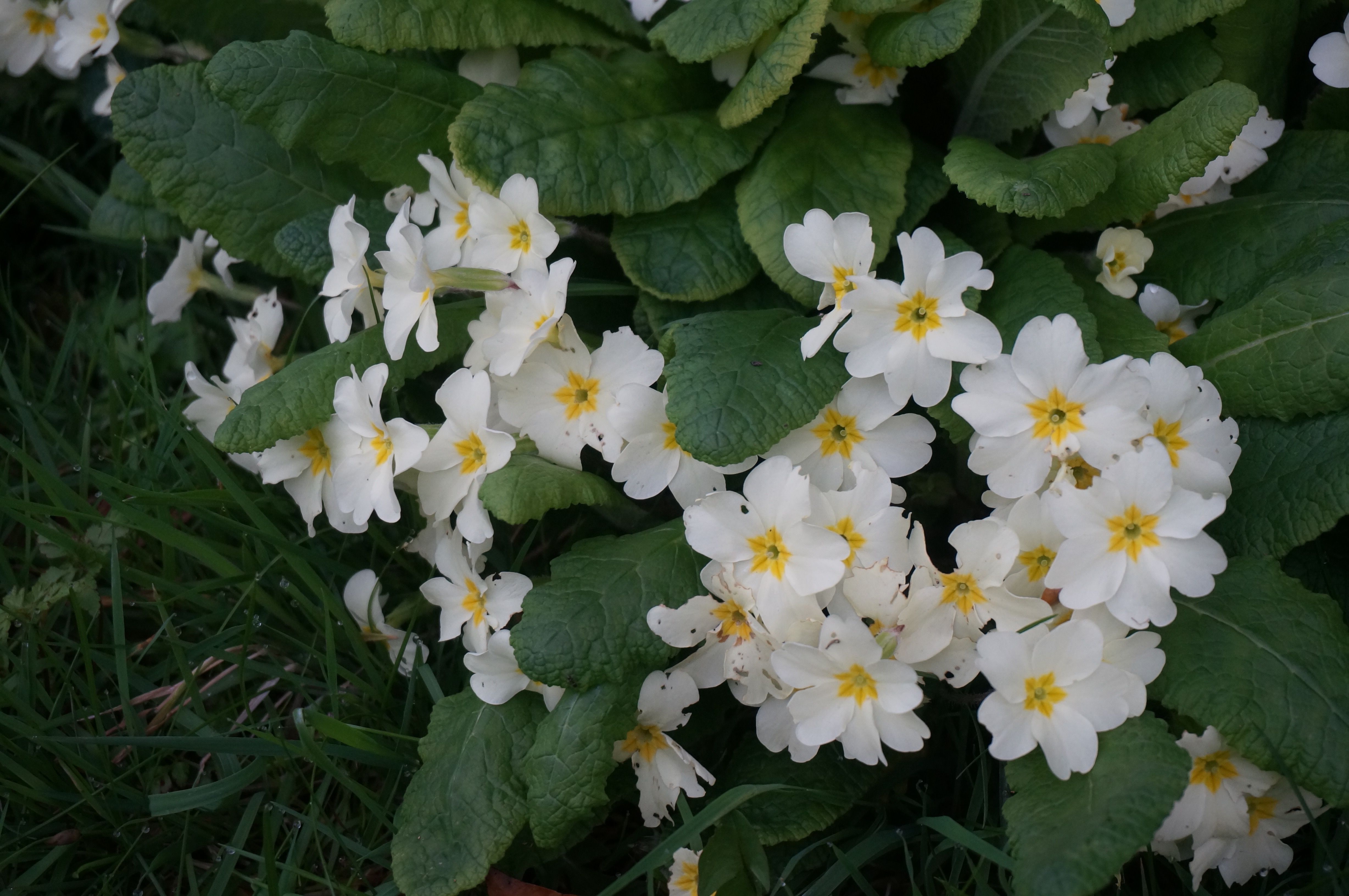 ---
The dawn chorus this morning was full and clear while we were still lying in bed, with no seagulls or pigeons to drown out the songbirds.  The weather has certainly picked up, but with a drying wind and no weight of rain for some time, everywhere is now becoming extremely dry.  Those of you who read this blog regularly will know that the rectory garden is fine in wet weather, because the ground drains so quickly with the slope and the light soil, but in dry and sunny weather is requires constant watering, and somehow the soft fruit bushes never seem to get enough.
Each year we have dug in manure and garden compost, which has made a difference, especially to a bed where we grow sweet peas on the gable side facing the church.  This seemed like about 50% builder's rubble and concrete dust in 2017, but is much better now and - as always - I hope for great things for the flowers in 2021.  This year i am growing some 'heritage' sweet peas, which is shorthand for the old-fashioned small flowering varieties which are very fragrant, but not as spectacular as the modern collections - which I wouldn't like to be without.
In the early 1990s I was in a parish in which the treasurer was a serious grower of sweet peas and he managed hundreds of plants grown by the cordon system.  This involves growing each individual plant up a stake or wire and removing all the tendrils and side shoots as they grow.  With nothing left for them to cling on with, they have to be tied in as they develop.  It is very labour-intensive, but produces magnificent blooms on strong straight stems.  I tried it myself for a few years, but it needs a flat, easily accessible site and the patience to do all the tying in.  One day I will do it again.  ….. but not this year!
The new Spring bank that I laid out last autumn is still looking good, and it featured as the foreground of my Easter Day meditation on the TBNUK "Sacred Harmony" programme.  They seem to have been well received.  If you haven't watched them, they are available on catch-up.
John Mann