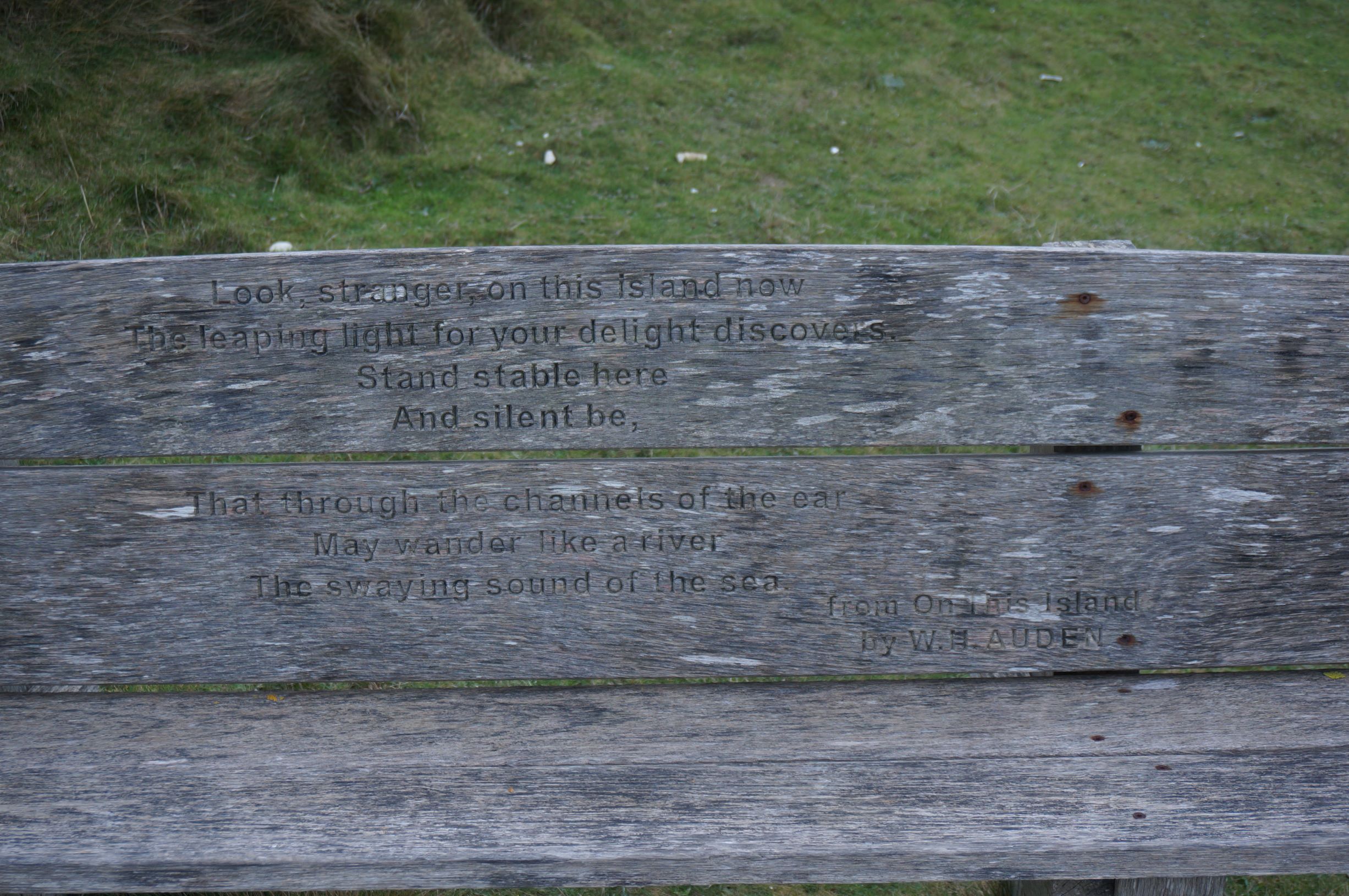 In November 1935, W. H. Auden wrote the lines of a poem "On this Island"; these words forming the title of a collection of poems, later published under the opening two words of the first stanza: Look Stranger.  The first part of the poem I found cut into the back of a seat on the downland above the Needles when on the Isle of Wight, last week.  The whole poem runs:
Look, stranger, on this island now
The leaping light for your delight discovers,
Stand stable here
And silent be,
That through the channels of the ear
May wander like a river
The swaying sound of the sea.
Here at a small field's ending pause
Where the chalk wall falls to the foam and its tall ledges
Oppose the pluck
And knock of the tide,
And the shingle scrambles after the sucking surf,
And a gull lodges
A moment on its sheer side.
Far off like floating seeds the ships
Diverge on urgent voluntary errands,
And this full view
Indeed may enter
And move in memory as now these clouds do,
That pass the harbour mirror
And all the summer through the water saunter.
For those of us who live by the sea, and its stirrings form part of the rhythm of our prayers as they become our very breath, these words borne on the wind of the clifftop and the surging back and forth of the waves, are full of the weight of days of standing still and listening.  That weight, in reality, is, on the scales, as a feather.  
John Mann