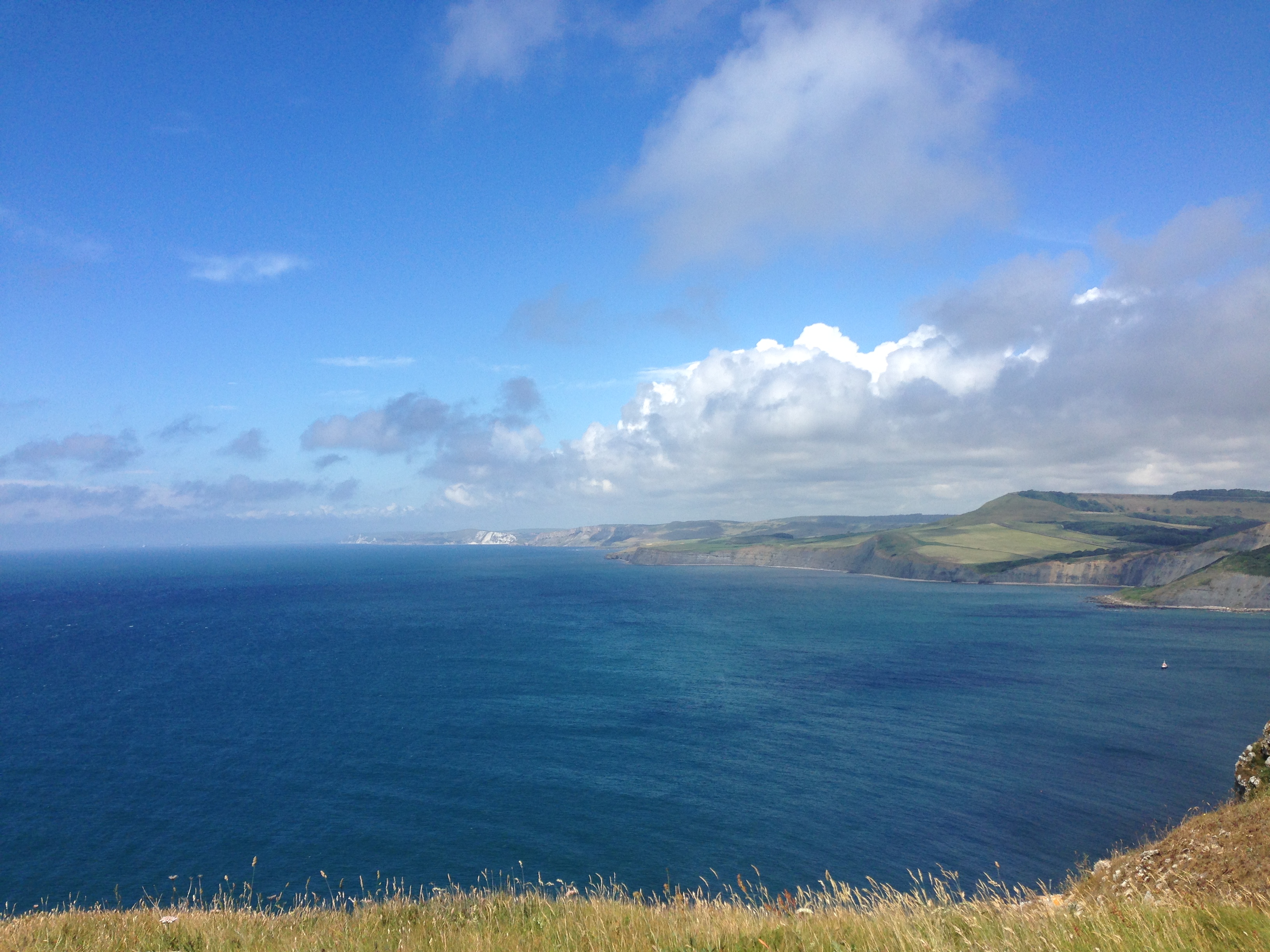 ---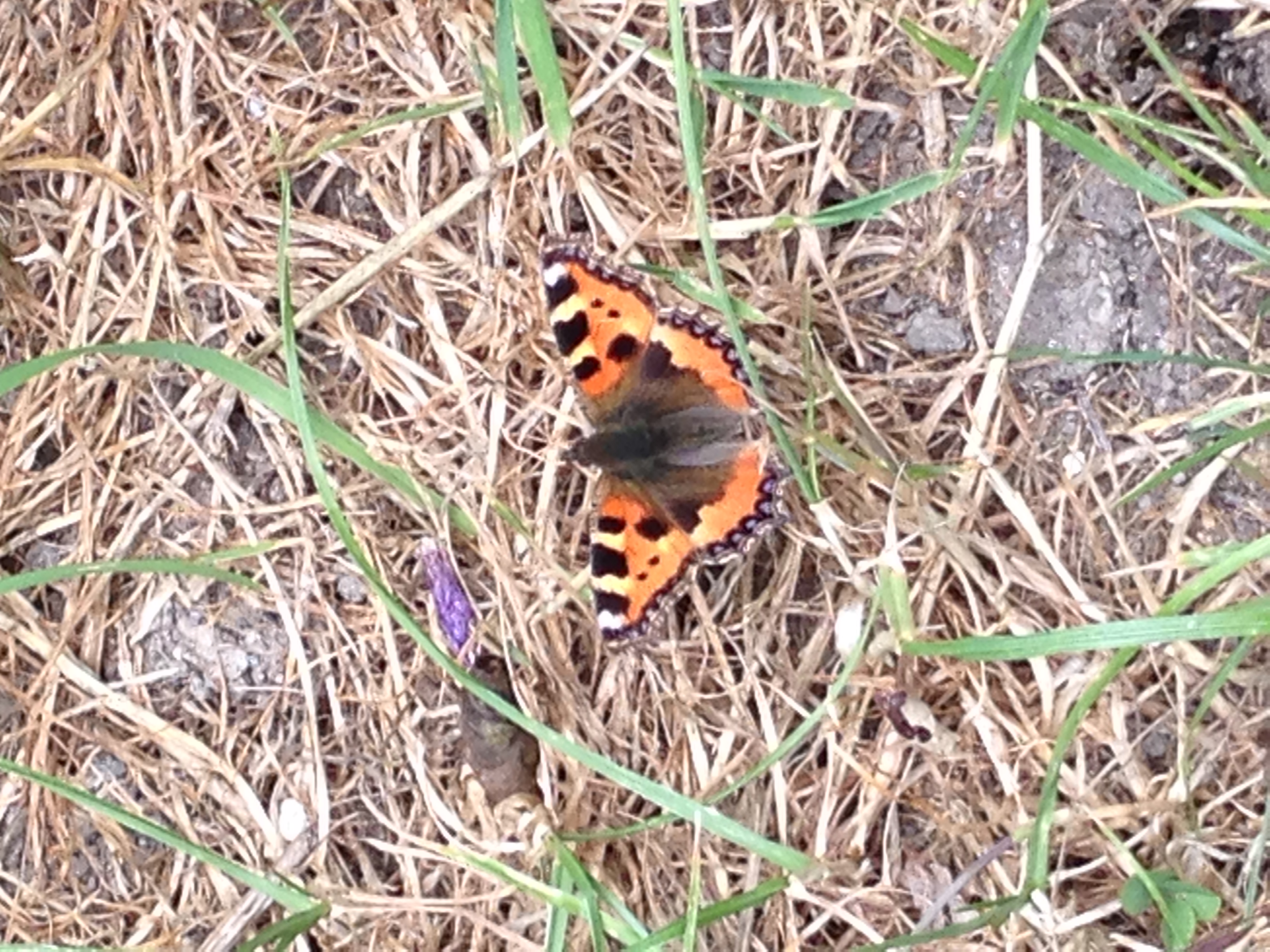 ---
Yesterday, this blog carried us on a walk from Worth, via Seacombe and Winspit, to St Aldhelm's Head and onwards to Chapman's Pool, and we reached a coffee stop at a seat above the quarries at Winspit.  There, in sunshine, we enjoyed the sight of activity, and amongst that, stretched before us, the ever-moving sea.
That sea, beautiful as it is with the sunshine glinting upon it, is also deadly, as a memorial, laid to one side in the Winspit Quarry, then found  by Paul Hyland (Purbeck - The Integrated Island p.184) and re-erected in 1976, vividly illustrates.  It is for a young man who died in 1935, and clearly seen from the coastal path.  On it we read:
"He loved birds and green places and the wind on the heath.  He saw the brightness of the skirts of God."
The description of what we see around us as, " the brightness of the skirts of God", is a delight that I pray we may hold with us throughout this walk, and never take for granted, any day that we live.  With this in mind, and a sober thought for the young life lost near this place, we step onwards to St Aldhelm's Head.
The path is good, and more peopled than before, as this is a popular stretch, with ease of access from Worth and the attractions of the complex of old workings at Winspit, and the vantage point of St Aldhelm's Head, with its ancient chapel.  As we approach, along the steadily rising, but narrow track, our social distancing becomes a bit a problem, especially as it is close to the cliff edge in places on our left, with a barbed-wire fence to our right.  However, it also focuses our eyes on the close-by, with small skipper butterflies all along this section - in places, many of them together.  With our eyes drawn low, we can pick out some of the smaller flowers too.  Agrimony is perhaps my favourite at the moment.  It is said that that the flowers infused in lemonade will cure a cold.
Viper's Bugloss is more striking and obvious across the fields and overhanging the cliff edges, whilst the wild carrot is ever present, most lovely are the grasses, swaying back and forth in the breeze, their sheer variety is a study in itself; but let's just take in their beauty, and remind ourselves, as we do at Morning Prayer on a Monday, that they too reflect the shortness of our lives. Psalm 103, with which this day begins, runs in verses 8 to 10:
"Our days are but as grass; we flourish as a flower of the field; for as soon as the wind goes over it, it is gone, and its place shall know it no more.  But the merciful goodness of the Lord is from of old and endures for ever on those who fear him, and his righteousness on children's children."
Pressing on, we rise in sight of St Aldhelm's Church, with the coastal lookout and row of attractive cottages.  There are stone seats here with dedications; some weathered back into the rock and disappearing. The views are spectacular, down to Portland ahead of us, with four cruise ships at rest awaiting the recommencement of holidays later in the year - they hope!
From this point we can choose the easy way back to Worth along the broad track through field and farmyard, or, we take the slightly longer route with all its steps towards Chapman's Pool.  Are you feeling energetic?  Let's go straight on ahead.  Now the path is dominated by the deep depression, which takes us almost to the sea level and then back up again.  There is a way back from the bottom, up the valley to join the St Aldhelm's Head track, but having come this far, there is no doubt that we must climb again.
We are glad that we do, as well, for half way up the steps (let's take a breath), a gaggle of chicks are ahead of us; maybe about eight of them, but they are in and out of the grass at the side of the path, so it is difficult to count.  I think that they are a red-legged partridge family.  Did you glimpse the back of the mother bird?  The little ones are marked with stripes on their backs.  We can get past, though it is hard to get a decent photo with them moving so quickly.
There is a stone seat at the top of the steps, and I think we can give ourselves a minute here, before the flat broad path that leads round Emmetts Hill to the view over Chapman's Pool.  Its clear water looking inviting, but to its steep descent and back up again, I am not going to lead us today.
On we go, past the interesting wall carvings and pleasant little memorial garden to a large patch of nettles through which the way goes.  Here, there are the first newly-emerged small tortoiseshell butterflies of the summer of 2020.  They are bright and fresh and lovely.  Maybe this will be a good year for them after two decades and more of decline.  
We turn off the path into a field of wheat, growing apparently from soil formed of cracked concrete. More small tortoiseshells are at our feet, as the track broadens towards the carpark, full of vehicles.  There is little social distancing amongst these holiday-makers; mostly young people with colourful tops and happy smiles.  A van of body-boarders just makes it under the height limit, with us watching, the fins clear the beam by an inch.  Then it is across the field to Renscombe Farm and back to the cars and home.
Have you been counting the steps?  We have managed on this walk of about five and a half, maybe six miles: a total of 366 steps down and 276 steps up.  Time for lunch and well-earned cup of tea!
John Mann