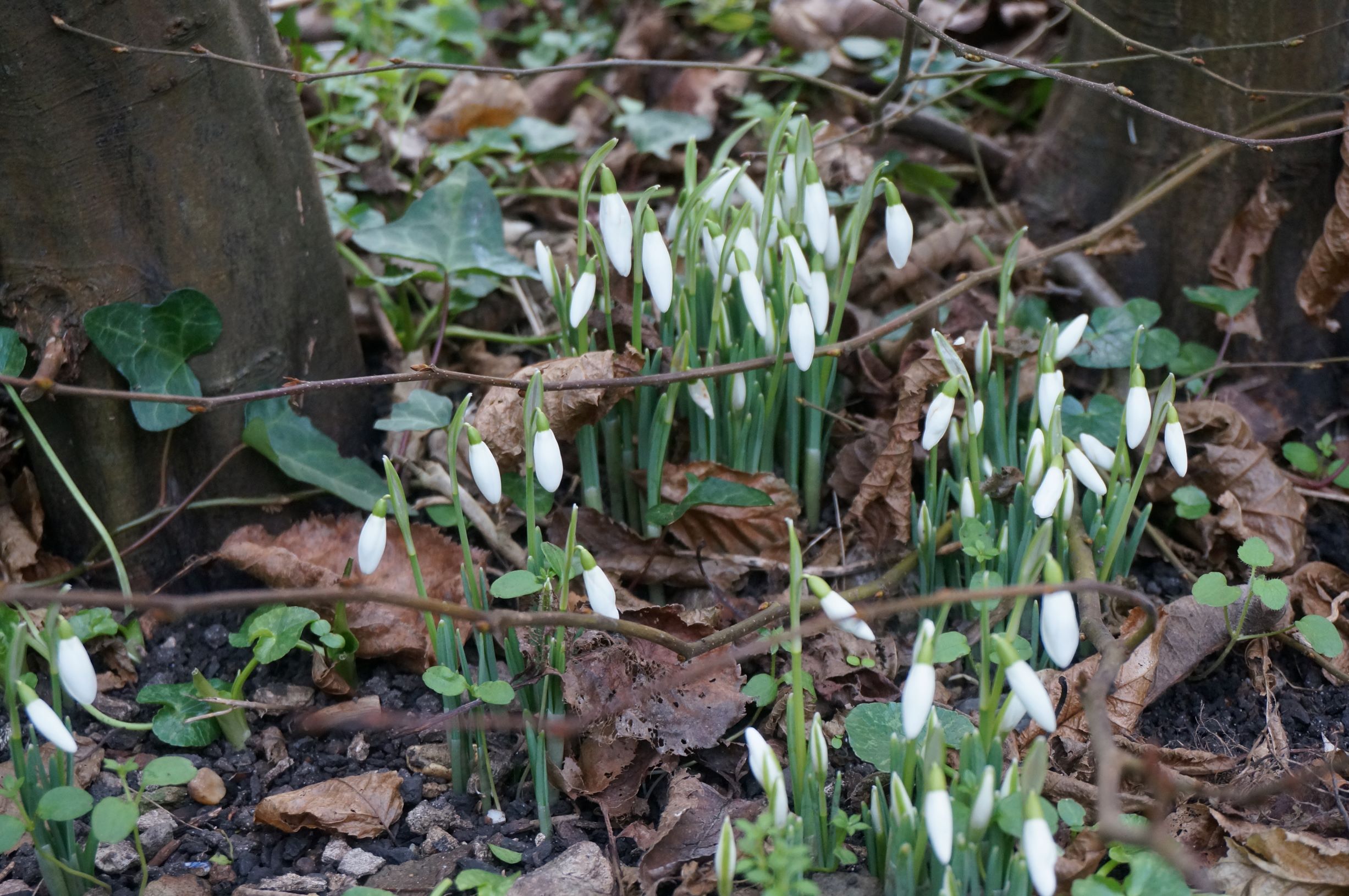 ---
The festival finery is now all stripped away from the churches and the damp and breezy January gives a rather sombre look to things.  As someone said today, "I think the days are getting darker again", though, of course, they are not.  In fact Spring bulbs are showing everywhere, as the days lengthen.  One patch of rectory snowdrops at the top of a low wall is well out already, and daffodils are points poking through the soil.
It was birdsong that I noticed most today in, walking up Church Hill to Arkwright's for the paper.  I think it was a blackbird singing high in a large tree, and being answered further down High Street, from the trees around the community centre, before the Methodist Church.  They know that Spring is on its way, thought I.
Last Sunday night, St Mary's resounded with Brewer in D, one of my favourite settings of the Magnificat and Nunc Dimittis.  It is high for the sopranos and yet the enhanced choir managed it well.  Malcolm Archer was our guest director of music for the evening.  He led the singers in projecting their voices down the Church, and encouraging the running on of lines in the hymns, as well as much joy in his own setting of Brightest and Best.  A total congregation of 83, between choir and others, enjoyed a really lovely Choral Evensong, with Simon providing a gorgeous final voluntary. 
So the Epiphany season moves on, and Winter starts to hear the sound of Spring, and, even in the evening of our days, the light of morning is never far away.
John Mann